Full Blog Post and Activity Descriptions Coming Soon!
Activity that Creates Belonging:
Masterpiece activity big scrib could make an additional collaborative tile poster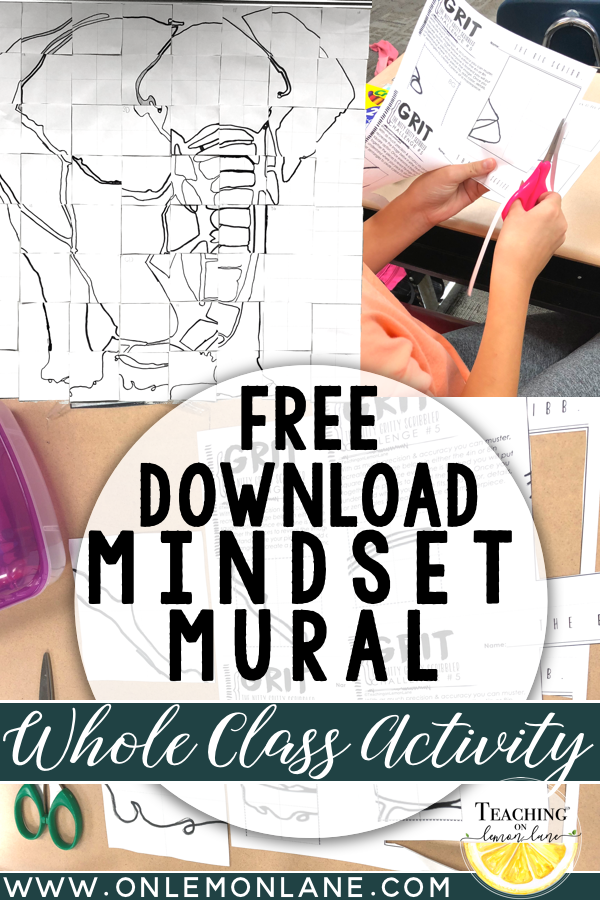 Click Here for the Free Activity: Big Scribb
Activity that Requires Interaction with Classmates
Coming Soon:
Classmate Scavenger
lego interview writing a biography
designing an avatar for a classmate
http://www.wimpyourself.com/
https://app.pixton.com/#/
http://www.peanutizeme.com/
https://powerpuffyourself.com/#/en
http://www.hexatar.com/free-vector-avatar.html
https://avatarmaker.com/
Lego Life App
Product: Student Interview, can be done over Zoom…etc
Activity that Requires Collaboration & Communication
Stem Activity: Balloon Rockets, Roller Coaster, Spaghetti Tower Marshmallows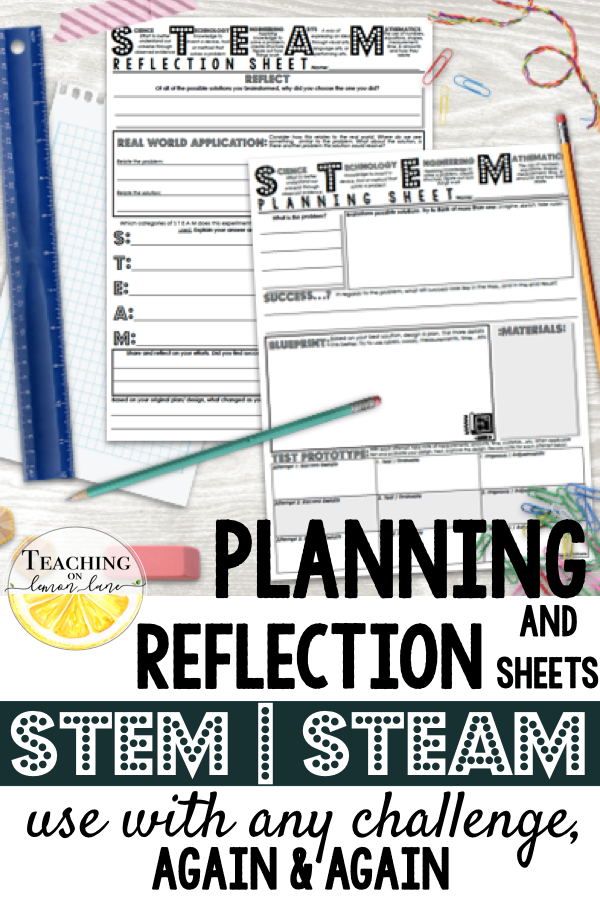 Click Here to Learn More About STEM|STEAM Sheets that work with ANY Challenge
Activity to Review & Reinforce Procedures & Expectations
Coming Soon:
Match Up
Find Someone Who
Quizziz
Kahoot
Boom Cards
Students Create Quick Review Game
Escape Room
Activity to Get to Know You the Teacher
Quiz to introduce Test Procedures
Google Slide Self Correcting for Distance Learning
Editable Template, with Matching Slide Answers
Activity to Get to Know Everyone & Make Connections
Paper Bag
Pick a Side
Decorating Writer's Notebook (Explanation and Checklist)
Make a Connection (Talk until a connection is formed, add more people to the group)
Google Slide All About Me
***REFLECTION PAGE, while they listen, draw a picture, make a connection, rate their participation, respect…etc
Activity to Encourage Community
Free Puzzle Piece Activity & Classroom Community Poem
Service Activity
Opposites Attract Activity (Salt and Pepper, Peanut Butter & Jelly)
Desert Island Survival

Students have to pick 5 items from the room to take with them if they were lost on a desert island and explain why they would take the item at the end everyone votes for their top 5 survival items.
Activity that Introduces Grit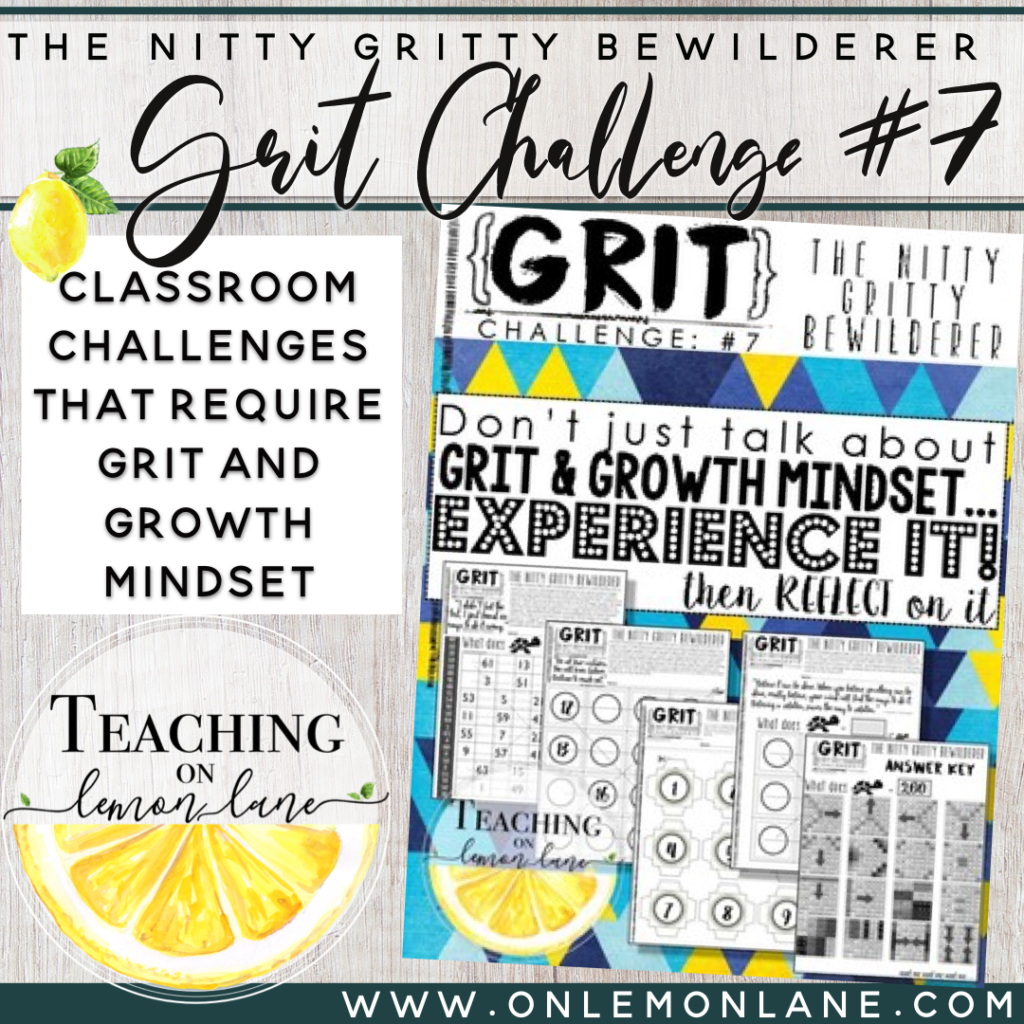 Click Here for a FREE Challenge and to Learn More!
Activity to Encourages Team Work
No hand Cup Stacking
Back to Back Drawing
Jigsaw Puzzle Race
Marble Tubes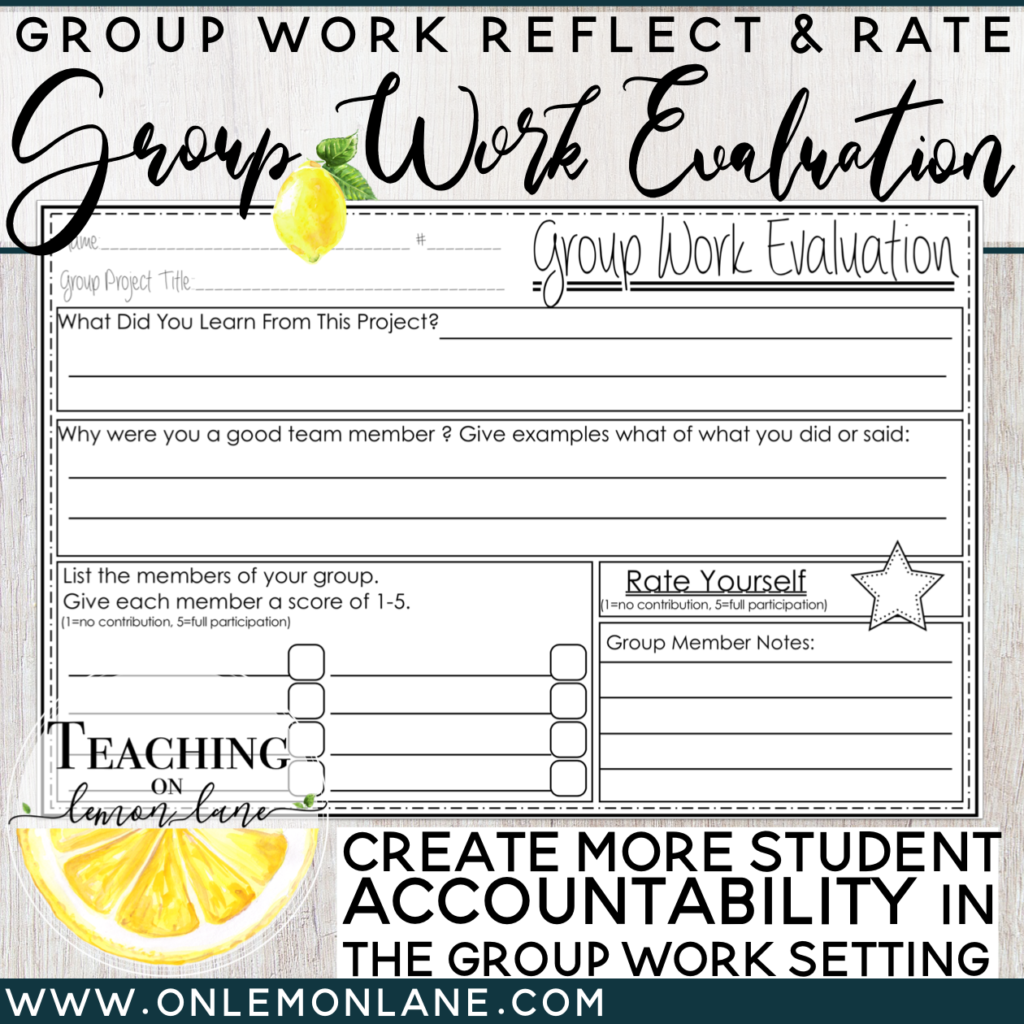 Group Work Evaluation & Reflection Sheet
Activity to Encourage Betterment, and school community and belonging, Helpful Not Helpless
Students come up with service project, or idea to help or lift others in the school. Think nervous first graders, administration, janitorial staff, leaving a place better than how you found it, uplifting chalk quotes, nice notes,
Brainstorm Sheet Coming Soon

To stay up-to-date on new blog posts, freebies, exclusive promo codes, and sales… Join the Teaching on Lemon Lane Community! Pick any or all of the following to stay in the loop of all things Teaching on Lemon Lane. 
If you enjoyed this PLEASE SHARE! Sharing on Pinterest, Facebook, or tagging on Instagram is a simple, yet wonderful way to support the efforts of Teaching on Lemon Lane!