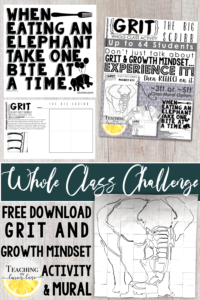 So excited to finally have this whole class Grit and Growth Mindset activity available for you! Essentially this project is a mural that is created in pieces by students in your class. Students have no idea what the end result or picture will be and instead are asked to focus on their small tile and to recreate the image assigned to them with as much accuracy as they can.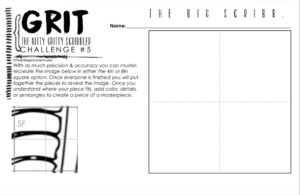 This is a free download available exclusively to members of On Lemon Lane. Click here to become a member, sign up is Free, & easy peasy, Lemon squeezy!
I've included two options for the mural. Based on which tile you have students recreate their assigned design will result in either a 3 x 3 ft mural, or a 5 x 5ft mural! One of the wonderful details about this project is that up to 64 students can be involved in this project. You are also able to easily differentiate with the tiles because the designs on the tile vary from all levels of difficulty.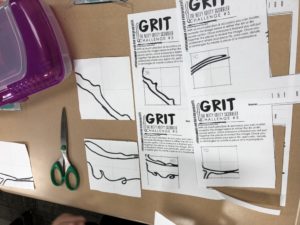 If you do not have 64 students, simply have students complete more than one, with the varying levels of design and complexity you could simply layout the tiles and let students pick their own, once they have completed their first until all of the tiles are finished.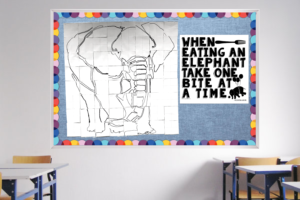 Why I Love This Project
Any lesson that includes a little mystery immediately means ENGAGEMENT. Your students will be excited and interested in the sheer unknown factor. This project leads to MEANINGFUL discussion. I've included a poster and discussion questions to guide the discussion. This is a great lesson to use when introducing setting goals. This project illustrates why it's important to set small attainable goals in order to achieve their big goals or dreams. It's also wonderful for talking about teamwork, and unity in the classroom. You could use this as a morning meeting, at the beginning of the school year, with new year resolutions or at the start of a new term or semester! I love that at the end of this project you are left with a mural that can be used as a classroom display or bulletin board that MEANS something to your class. You can refer to it throughout the year when students come across a tough concept that feels like an "elephant". Remind them of the power in taking it one small bite at a time.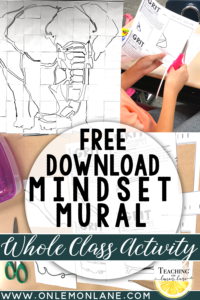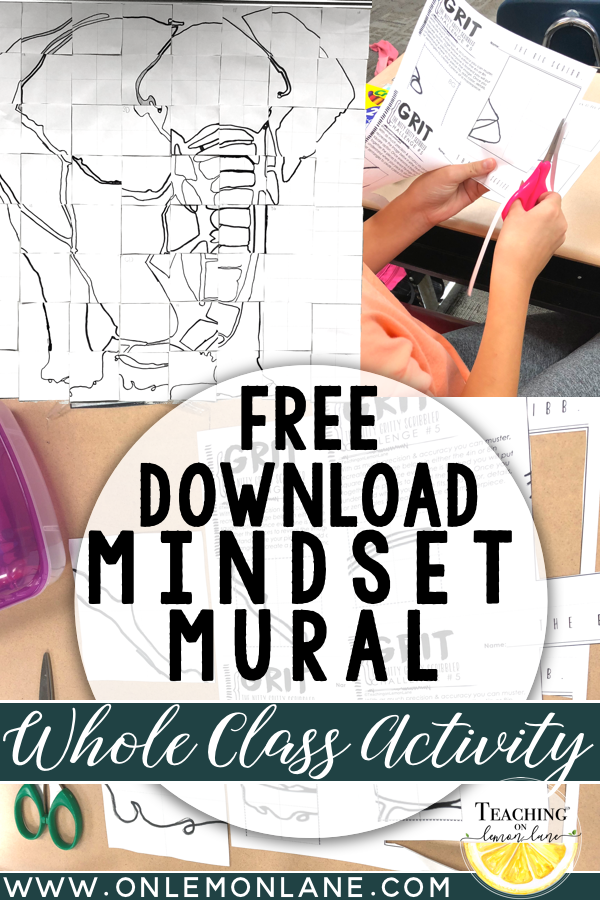 If you use this in your classroom, PLEASE PLEASE PLEASE share images and connect with me on Instagram or Facebook in our private group. There is nothing that makes projects like this quite as meaningful to me as seeing them in your classroom!
Don't forget to check out my NITTY GRITTY Classroom Challenges!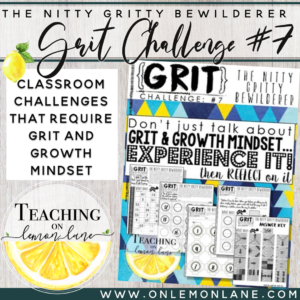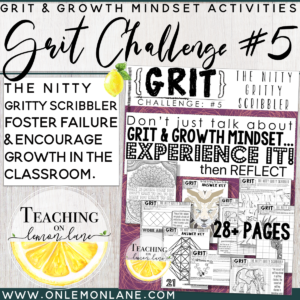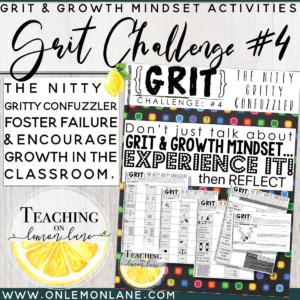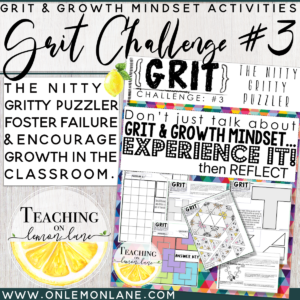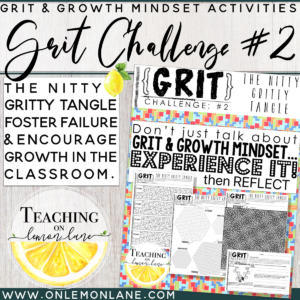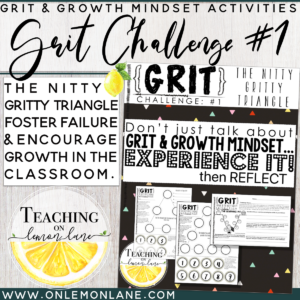 To stay up-to-date on new blog posts, freebies, exclusive promo codes, and sales… Join the Teaching on Lemon Lane Community! Pick any or all of the following to stay in the loop of all things Teaching on Lemon Lane. 
If you enjoyed this PLEASE SHARE! Sharing on Pinterest, Facebook, or tagging on Instagram is a simple, yet wonderful way to support the efforts of Teaching on Lemon Lane!
If you like this make sure to pin one of the images to your Pinterest board!