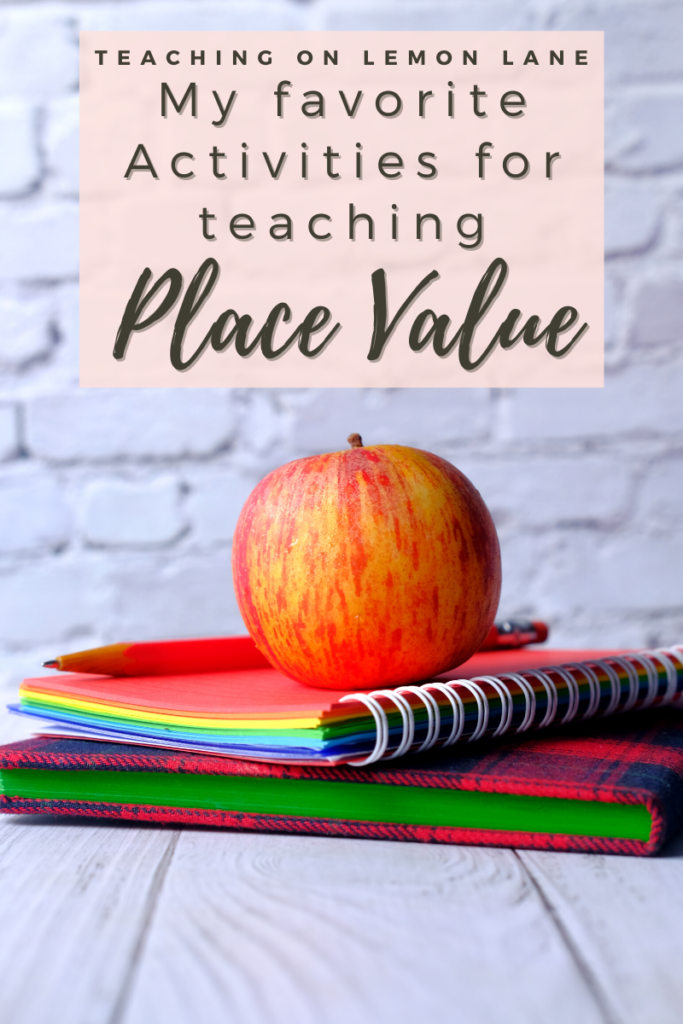 My favorite ways to teach place value in 4th and 5th grade:
At the beginning of each year, I always start with place value. When you consider regrouping, multi-digit multiplication, or any dealing with decimals… Place Value is the foundation from which you build upon.
So it's crucial that the foundation is strong, and that any gaps or misunderstandings are identified and corrected quickly.
In order for students to have good number sense, they must have a concrete understanding of place value that goes beyond the surface.
According to Sherman, Richardson, and Yard, "Place value is perhaps the most fundamental concept embedded in the elementary and middle school mathematics curriculum."
When so much is riding on a foundational concept, you could say the activities you use to introduce, explain, or let students explore are just as important.
Not to mention these activities are often some of the first that you introduce to your class depending on your curriculum map and it's important to start the year off "right!" Below I will share some of my favorite digital and printable activities for teaching place value, as well as a Place Value FREEBIE!


Few things before we dive in…
If you find this post helpful I would love to hear from you in the comments!
Do you have a favorite activity that I failed to mention? Please share it below or connect with our community through our Private Facebook Group or on Instagram! 
Lastly, if you've been here long you know that along with high-quality freebies…

I also love to offer high-discount BUNDLES.

So high TPT actually warns me about my discounts. 😅 If you want to try them all, I want you to be able to justify trying them all! There are few things that make me as happy as seeing my products in your classroom!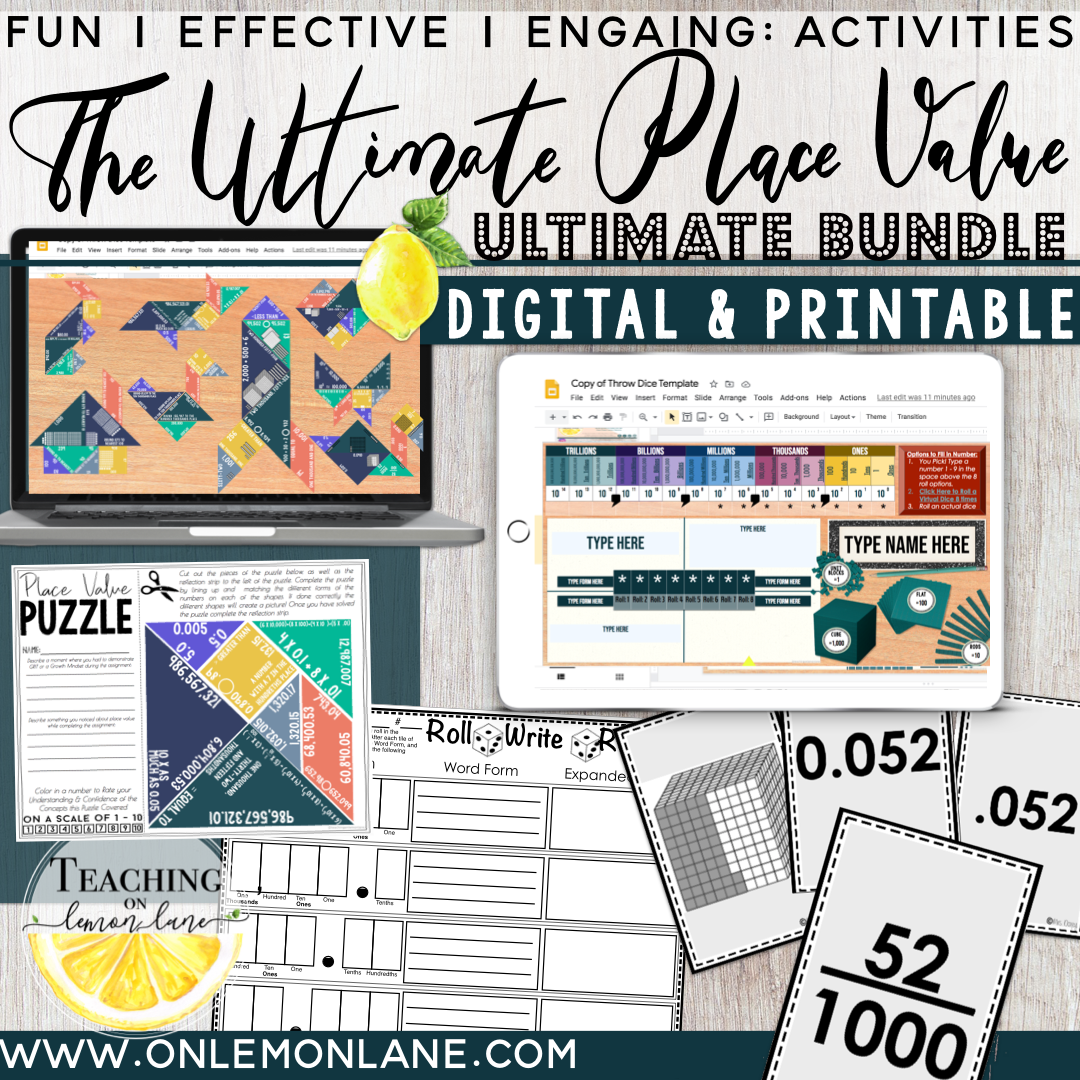 Click Here to Shop the ULTIMATE Place Value Bundle

Let's do this!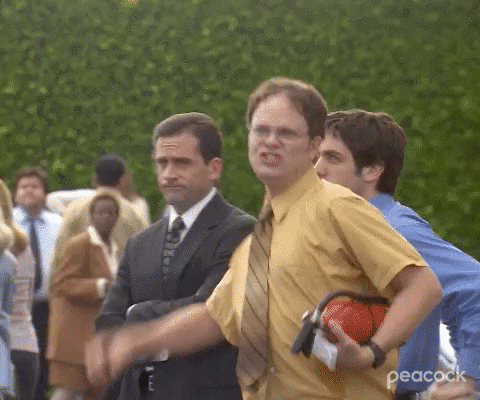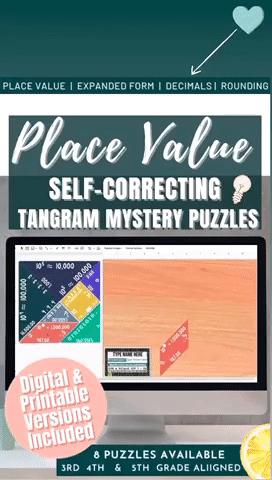 Free Mystery Picture TANGRAM Sample
Students work to solve the mystery picture by matching up:
Different Place Values
Rounding
Powers of 10
Number Form
…etc!
When done correctly the tangram will reveal the mystery picture! These work great as:
Group or partner work
math centers or rotations
Guided Math Groups
Fast Finishers…etc!
These are so much fun!
Each puzzle includes both a digital version that can be completed through Google Slides and a printable version. When using the printable version students will cut out the tangram pieces and manipulate the pieces by hand.
I've got a FREE Place Value Tangram Puzzle for you to try with your class! Keep reading for more details.
When I started creating these puzzles… I couldn't stop! Below is what I refer to as an anchor chart for 4th and 5th grade teachers to refer to when wondering what standards are covered according to the Tangram puzzle.
Available Place Value Mystery Puzzles: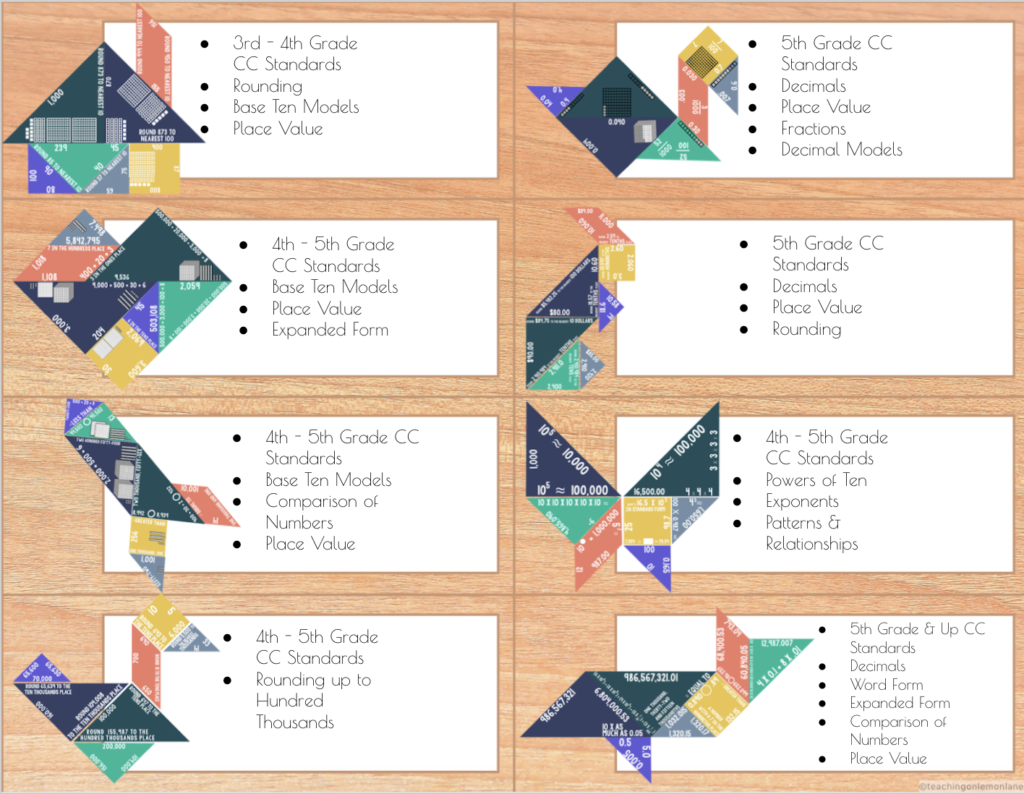 Click on the following links to learn more about the individual puzzles.
You can also save BIG with the following BUNDLES:
3rd-4th Grade and Up
5th Grade and Up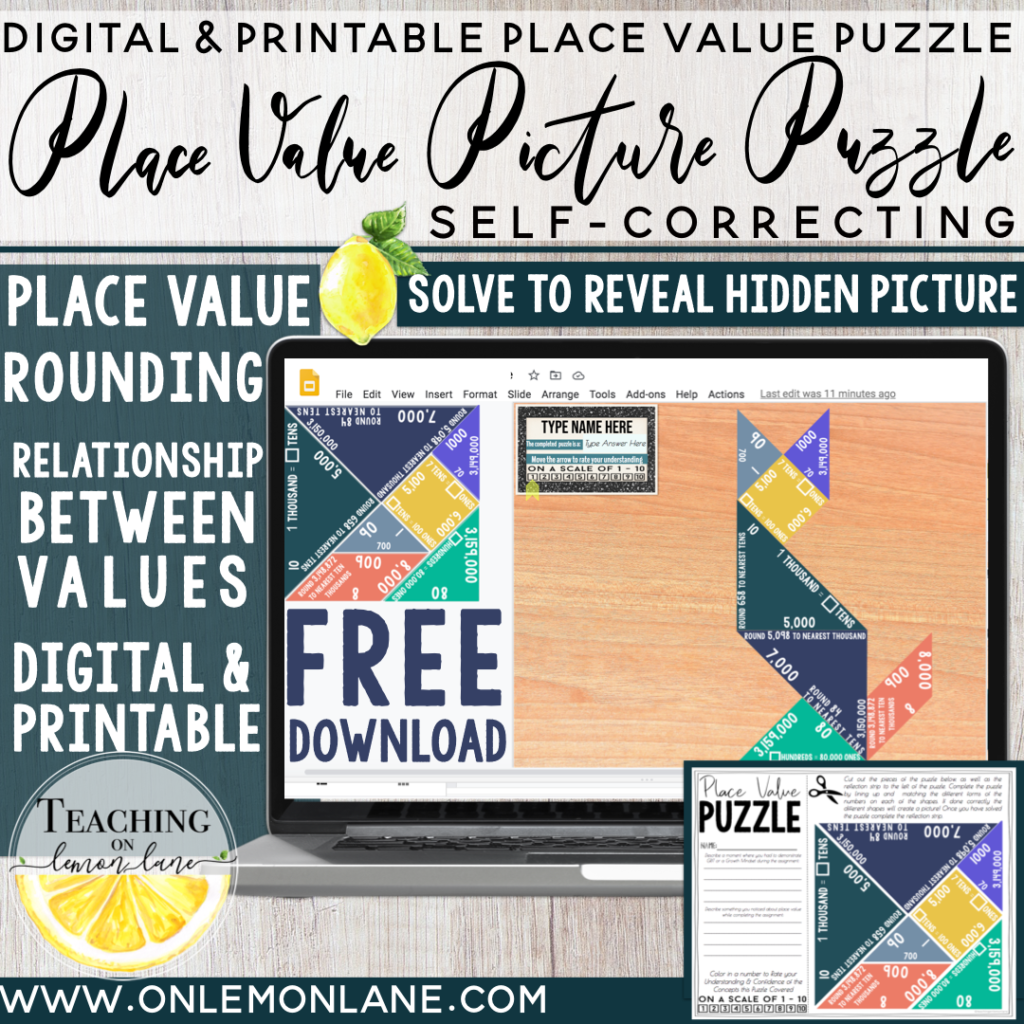 Try One for FREE with Your Class!
Like this Place Value Freebie?? Keep reading for ANOTHER!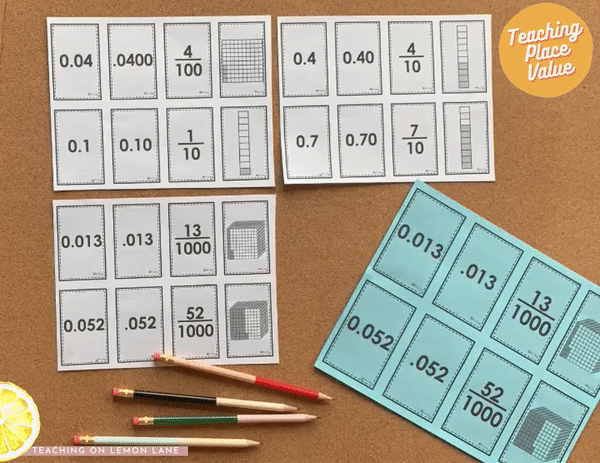 A Classroom Favorite!
This download includes 56 cards

4 matching cards per set.
Each match includes the number represented in:

Decimal form
Fraction form
Base 10 Model.
I've included similar numbers to address the most common mistakes my students make when learning these concepts. We use these cards to play spoons, but you could also use them to play memory, go fish, kemps…etc.
These cards could also be used as a review game in math centers, rotations, reteach and enrich…etc. 
To say my students loved these cards would be an understatement. You know a "game" is a hit when the students opt to play it as an indoor recess game as opposed to my actual board games! They even continued to play this throughout the year during indoor recess which I loved because it kept everything fresh and made the review of these concepts a BREEZE.
I credit these cards and this game to solidifying my student's understanding of the relationship between models, fractions, and base 10 models. Ask any 5th-grade teacher and this is often a tricky concept for students to master.
***I should note… When we play this card game as Spoons… I changed the name to SILENT Spoons. Meaning, students must play in SILENCE. I have a very little degree of allowance for chaos. Treating this "game" as a privilege and setting the expectations before beginning makes all the difference. Students play in silence until a spoon is taken. The student that took the spoon then must PROVE, their match. If the group agrees, the student gets the win, if not they must discuss as a group where the mismatch took place. Which remember I've included cards that look extremely similar to a match, all on purpose. It's when a student thinks they have a match and doesn't that leads to the BEST discussion. (Check out the video above and compare the 4 tenths to the 4 hundredths cards for an example of cards that look like they could be matches.)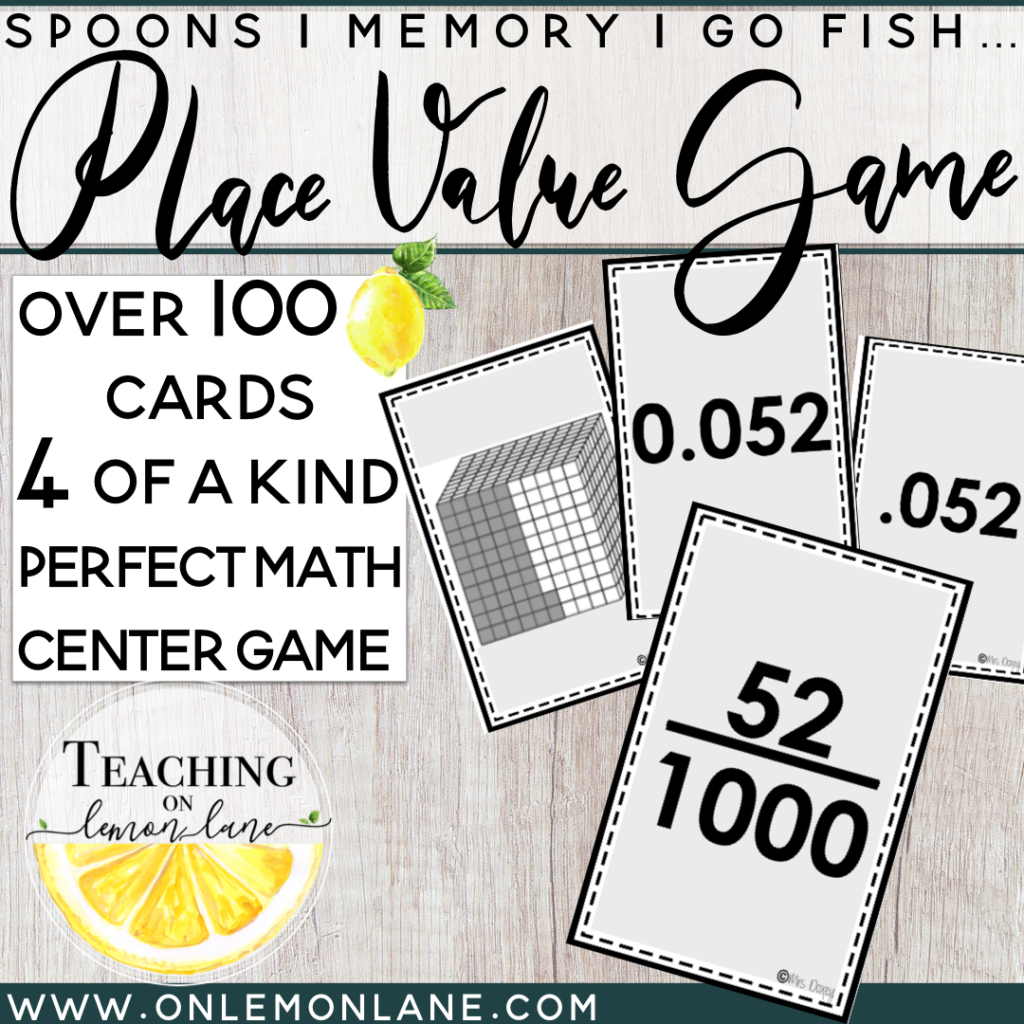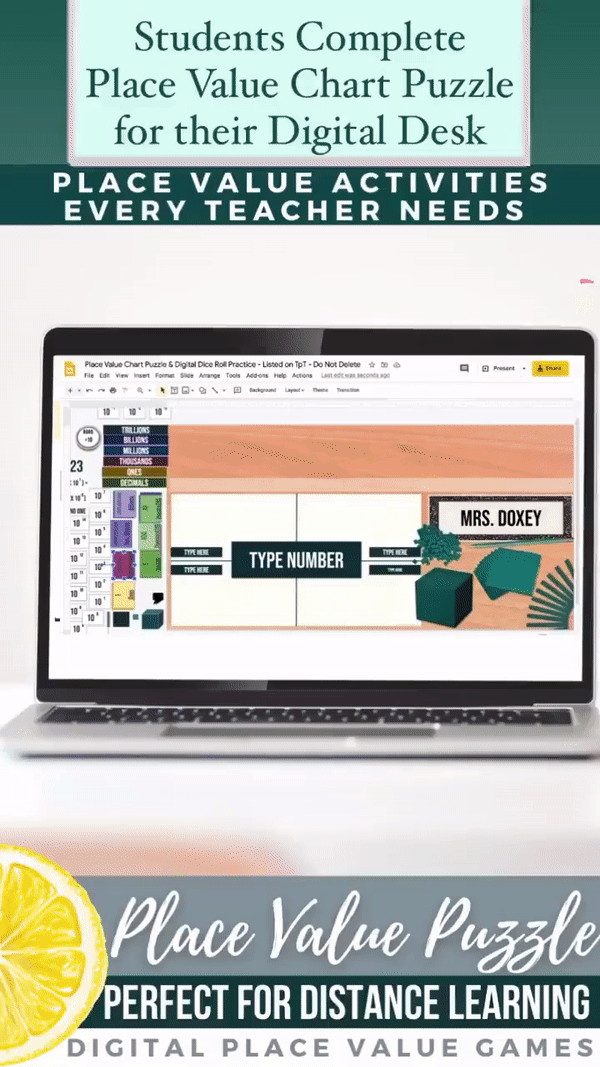 The idea for this activity came from the idea of students having place value anchor charts on their actual desks. I thought it would be fun for students to make their own chart for a digital desk! From there, the Place Value Chart Puzzle Activity came about. I've included different templates of this puzzle with moveable pieces so you can differentiate or assign and try multiple versions as a class.
This activity includes 2 really great activities that work together seamlessly, or can stand alone.
The first activity is the Place Value Chart Puzzle
The second is a digital version of my Roll Write Repeat Dice Games (See below for printable version of this activity.)
In the Place Value Chart Puzzle, students work to build a Place Value Chart on their digital desk. To do this students use and move different pieces such as commas, decimals (if using decimal version), place value names, powers of ten…etc.
The beauty of actually building the chart. Students are better able to observe and comprehend the relationships taking place. This activity leads to great class discussion. I always ask students to look for patterns, or to take note of things that numbers have in common…etc. This activity also includes a space for students to reflect and respond to what they noticed. Once the chart is completed students then breakdown a number into expanded, word, standard, and base 10 model form.
The second activity is a digital version of my Roll Write Repeat Dice Games (See below for printable version of this activity.) This is a really fun activity. Students use a digital dice embedded in the slide to roll their own unique number! This download includes a template for both decimal and Whole Numbers. Students then break down their unique number into Standard Form, Expanded Form, Word Form, and Base 1o Model. The text is editable so you can customize this to your classroom's needs.
This product includes the following versions of the Place Value Chart Puzzles:
Decimals
Whole Number through Trillions
Whole Number through Billions
Whole Number through Millions
The Place Value Puzzle once completed also shows powers of tens. Once students complete the Place Value Chart Puzzle they are then able to complete the Number Form Anchor Chart for their digital desk. 
The Follow Up Activity (INCLUDED): Digital Version of Roll Write Repeat ***Uses a Digital Dice for students to demonstrate:
Standard Form
Word Form
Expanded Form (My Pieces use Power of 10, You can have the students type out the expanded form you want them to use if different)
Base 10 Block / Model Form
Includes Template for decimal and whole number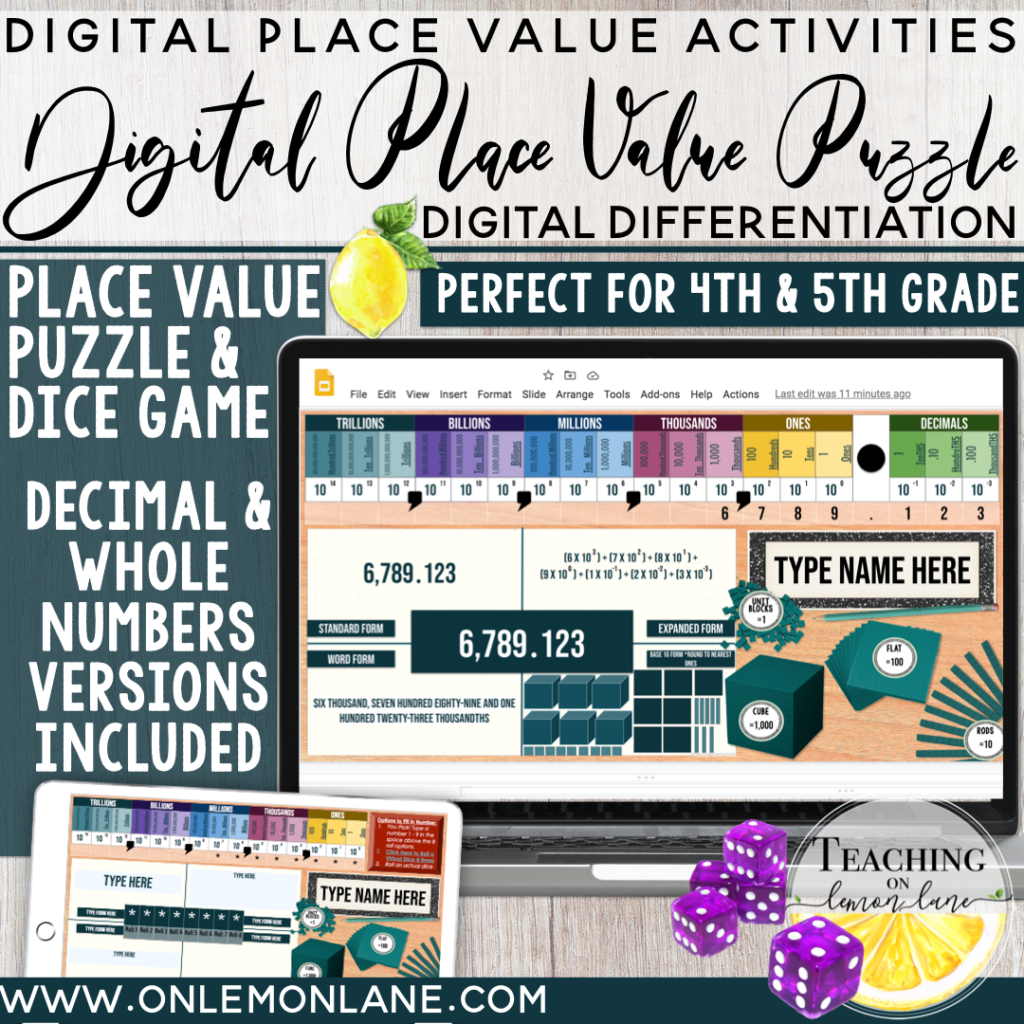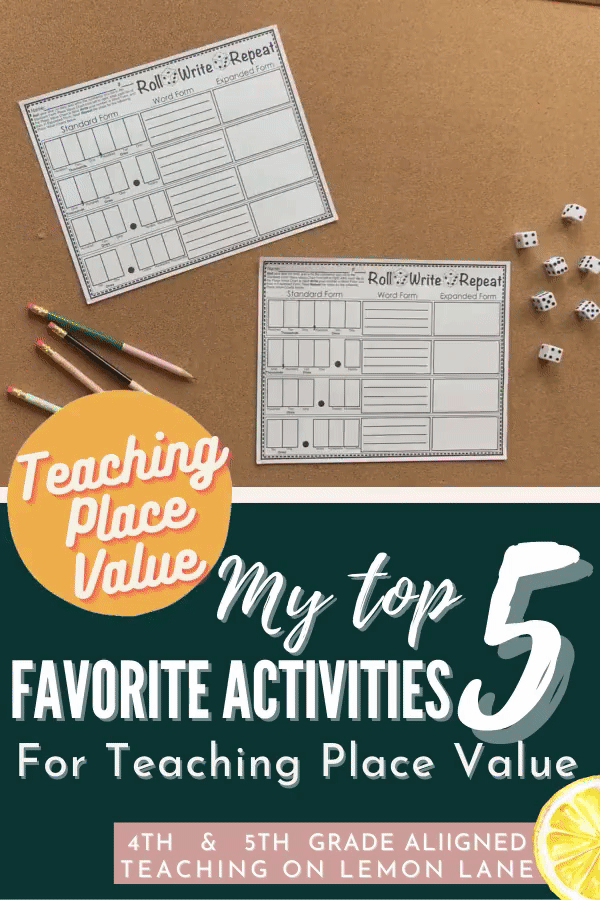 Another Classroom Favorite! (Digital Version of these activities are also included, see above) Students roll a dice to create their own unique number. Students must then represent that number in expanded, word and standard form.
This is great fun and great practice. Students don't even realize the learning or practice that's taking place.
These printable activities are perfect for:
Math centers
Rotations
Guided math
Independent practice
Students can challenge each other to roll the largest number, you can even come back as a class, cut out the numbers, and work to order them from least to greatest or vice versa!
This printable dice game is available as:
Decimal Version
Whole Number Version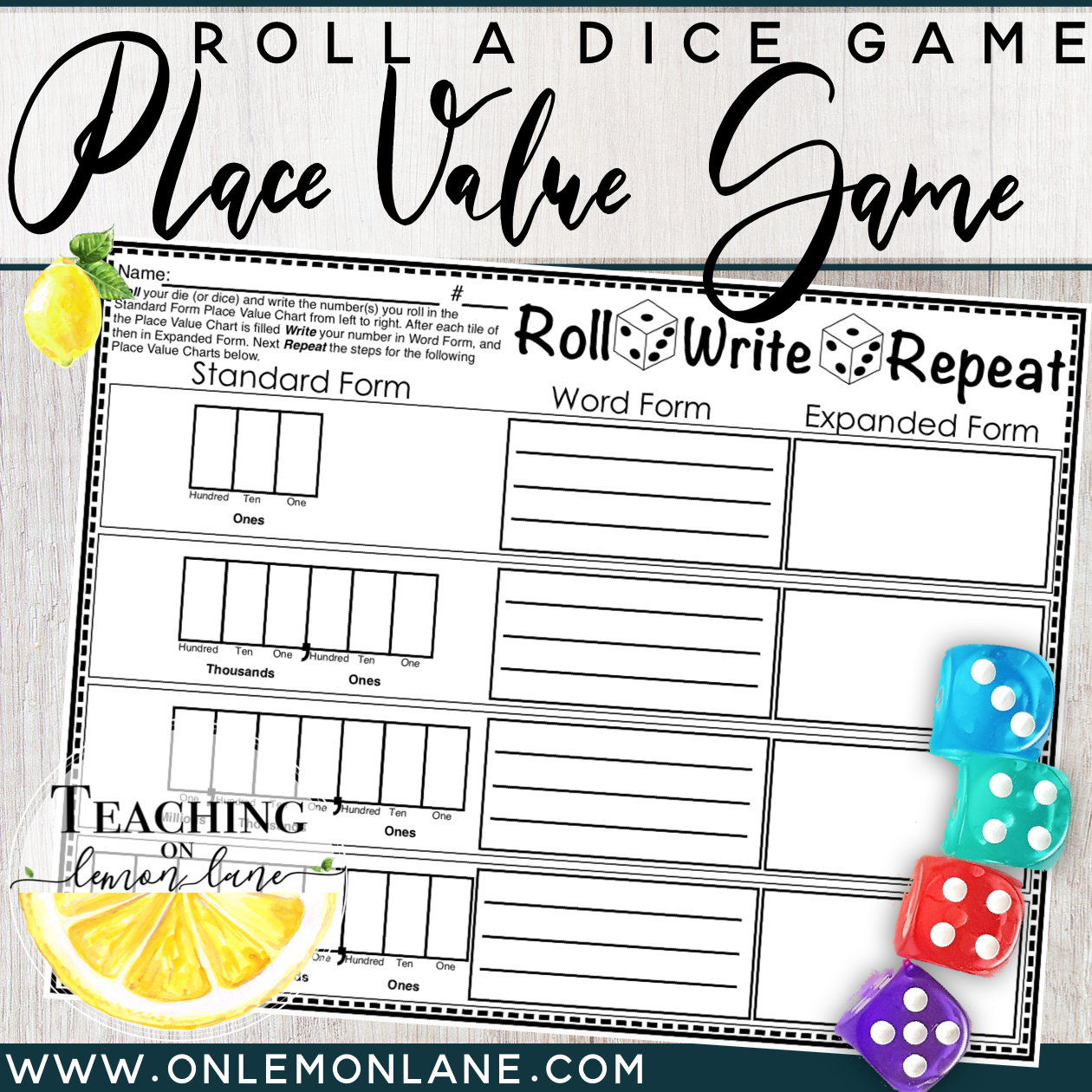 Description and link coming soon!
Description and link coming soon!
Additional FREE Ideas for Teaching Place Value in 4th & 5th Grade
I'm always on the lookout for more kinesthetic learning ideas that get the kids up and moving! I found some really great ideas that I couldn't wait to share with you. It's important as educators that we are intentionally teaching different ideas in different ways. Try and incorporate one of these ideas into your place value lessons this year! 
7. Place Value Stomp
This idea came fromCreekside Learning, Click Here to read the blog post. In the blog post she uses painters tape to create a place value chart, and pieces of paper with numbers written on them to build the number.
The student stomps on each part of the number to answer questions, or as they read the number back!
I love this idea. The more I thought about it, I thought it would be fun to try outside with chalk if weather allows it! Students could take turns building their own numbers, then walking around and "stomping" while they practice saying each one.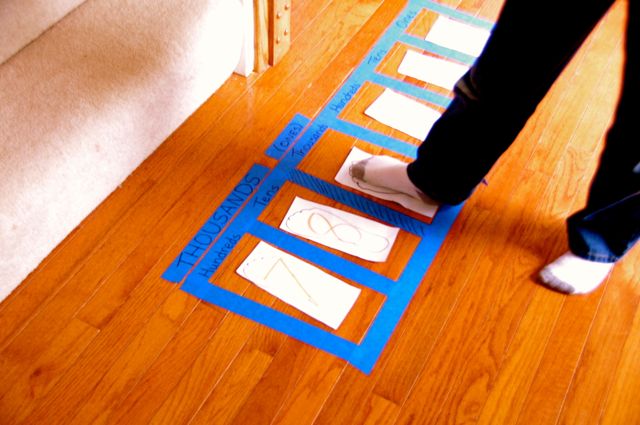 Once students have practiced saying each number you could have them all come back to a designated spot. Then ask them to find numbers that meet a certain requirement. **Like find a number with a 3 in the tens place… Students race to find that number, then you practice saying it together!
As you say the numbers that are grouped together in the different periods, you may even consider having the students SLIDE their foot across each grouping, then STOMPING on the commas or the DECIMAL. Stomping on the decimal when students need to say AND would be especially helpful in the 5th grade!
Use decimal places or whole numbers, either way this will result GREAT kinesthetic learning! Get them outside for even more sensory input with their learning!

8. Place Value Plot FREEBIE
This is another great game that gets students up and moving, if weather permits it also makes for a GREAT outside lesson!
All you need:
Painter's Tape or Chalk
Ball for each team (If using decimals)
Place Value Plot FREEBIE (Delivered straight to your email, just fill out form below)

Wearable numbers
Raffle numbers (Assortment of different numbers to call out and for students to arrange)

Decimal numbers & whole numbers up to millions included
Use painter's tape or chalk to make a place value chart on the ground.
Divide your class into 2 -3 groups depending on how large of numbers (digits) you will be using.
Give each student a number 0 – 9  (Multiple zeros are included to show smaller numbers
Assign one student per team to be the decimal (They hold or place the ball)
Place the raffle numbers in a jar, and take turns calling out the numbers.
Once the number has been called, teams will arrange themselves to try and match it.
After some good practice treat it as a game and let students race against each other to see who can make the number fastest!
TRY THIS WITH YOUR CLASS, FOR FREE! Just fill out the form below 😀
We made it!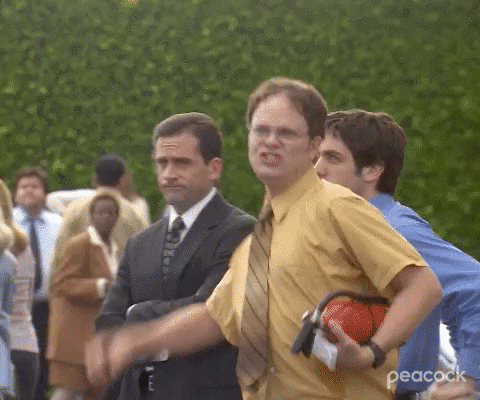 Do you have a favorite activity that I failed to mention?
Please share it below in the comments, or connect with our community through our Private Facebook Group or on Instagram!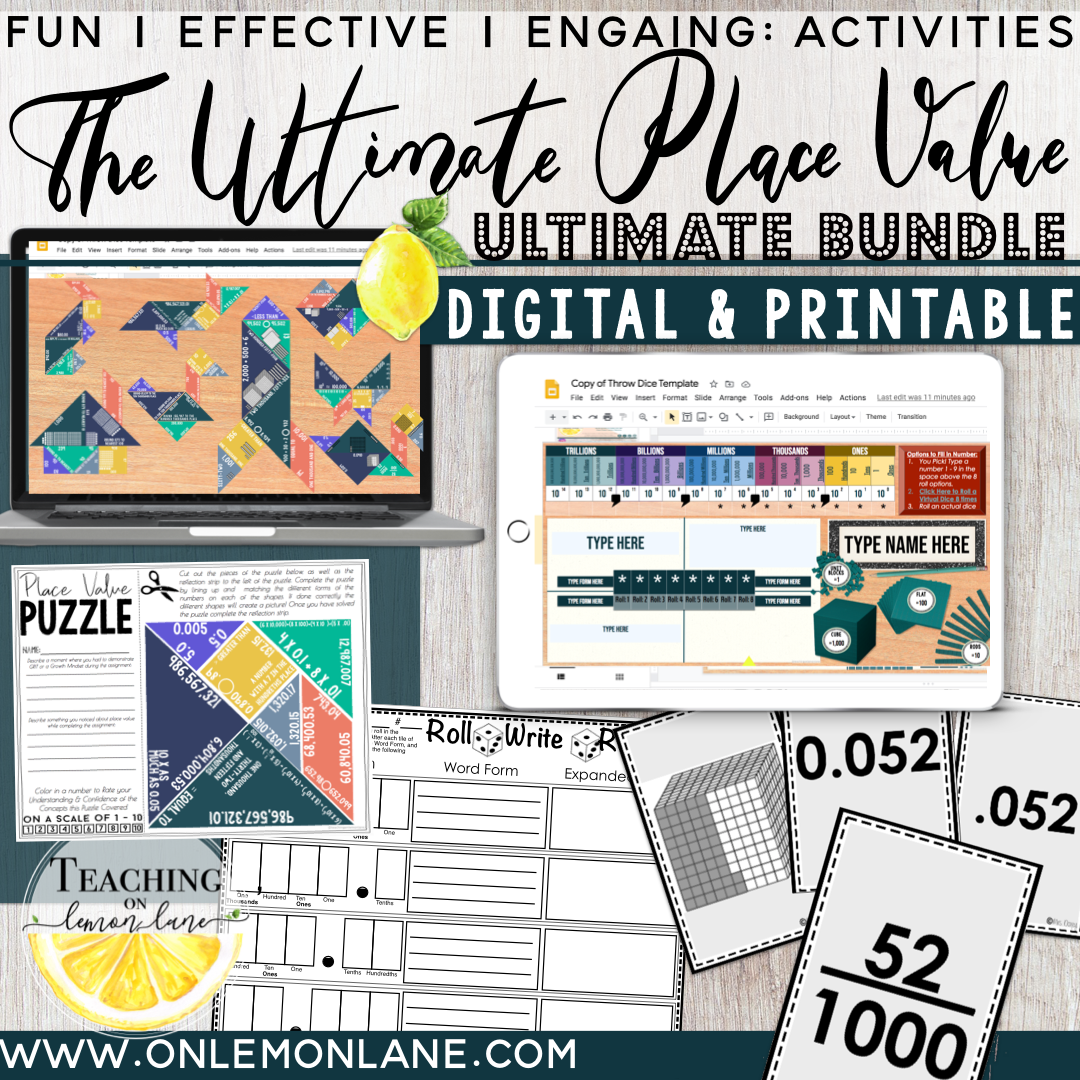 Click Here to Shop the ULTIMATE Place Value Bundle

Like this post? Check out these other math related posts *Freebies included!
Click on the picture to read the post!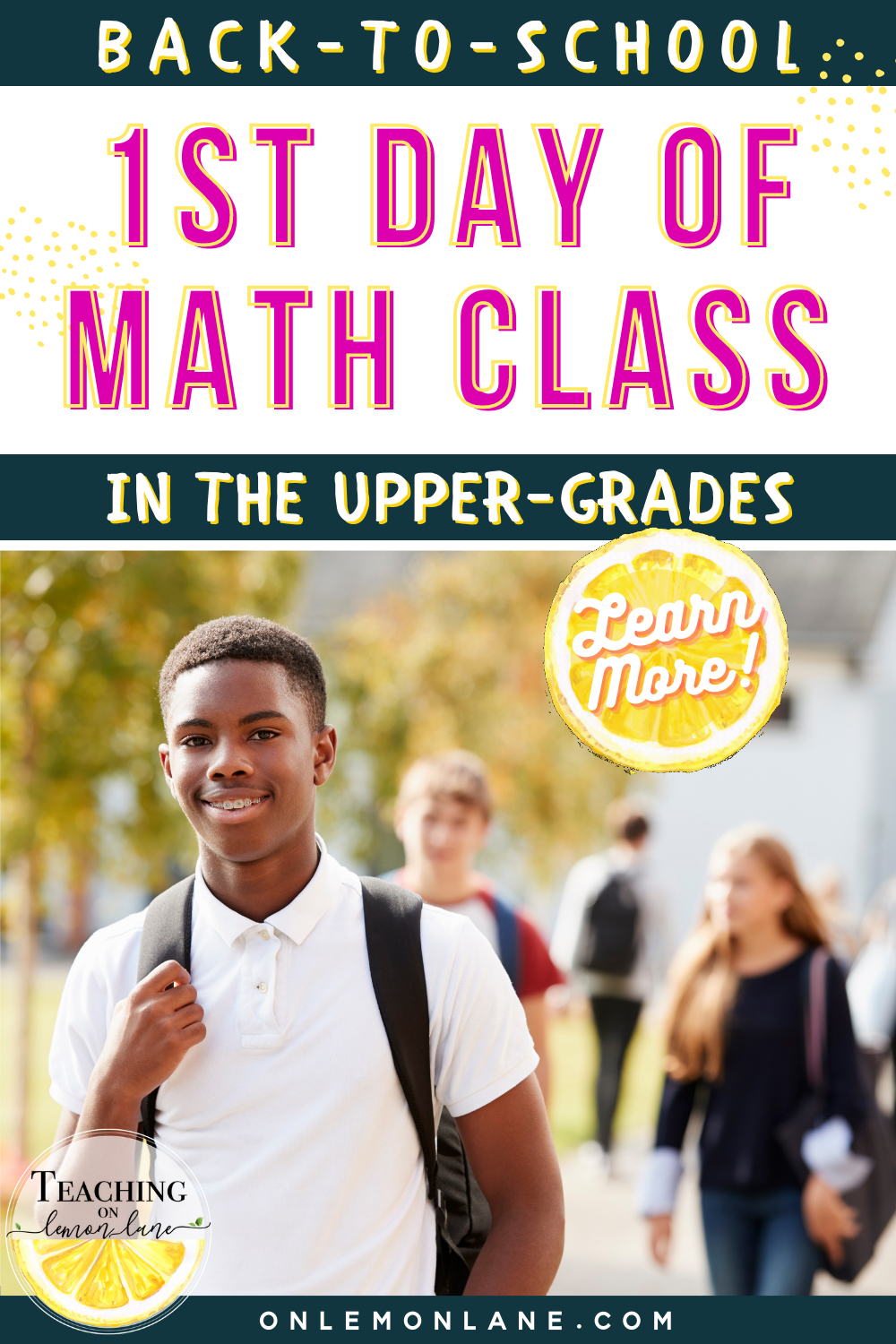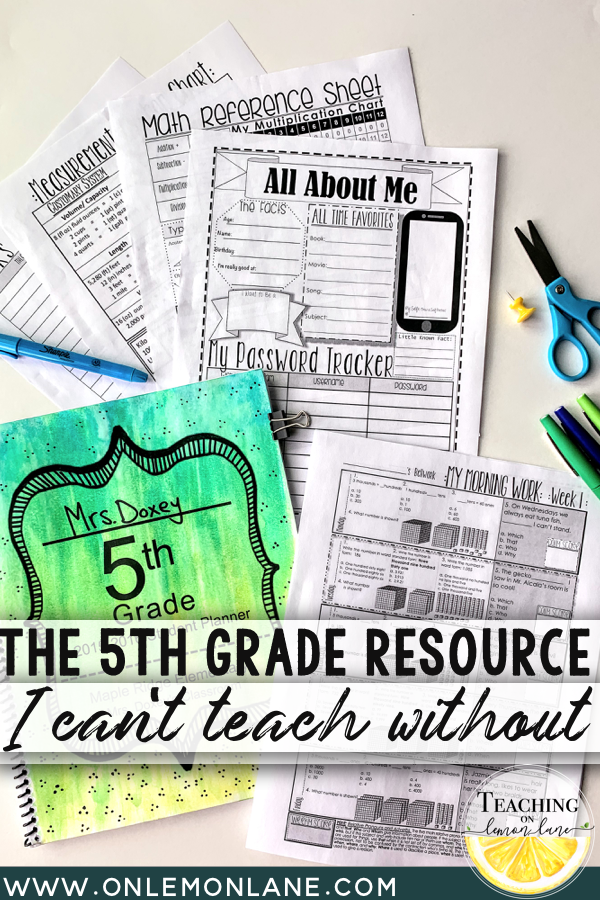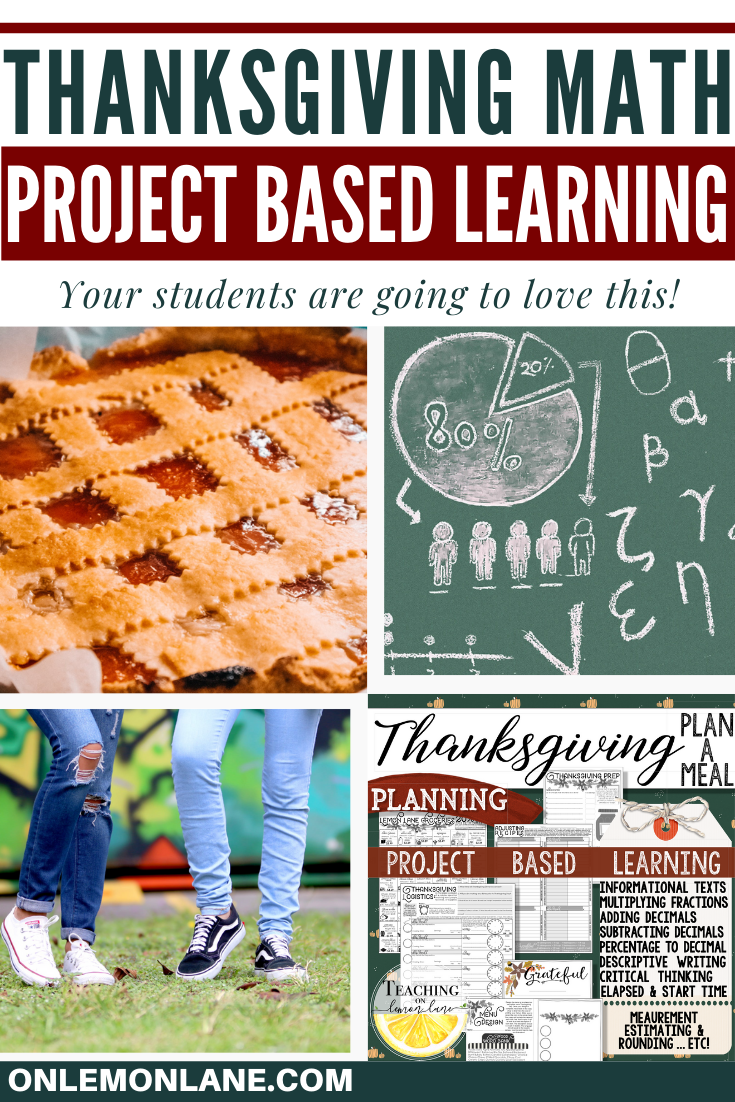 To stay up-to-date on new blog posts, freebies, exclusive promo codes, and sales… Join the Teaching on Lemon Lane Community! Pick any or all of the following to stay in the loop of all things Teaching on Lemon Lane. 
If you enjoyed this PLEASE SHARE! Sharing on Pinterest, Facebook, or tagging on Instagram is a simple, yet wonderful way to support the efforts of Teaching on Lemon Lane!