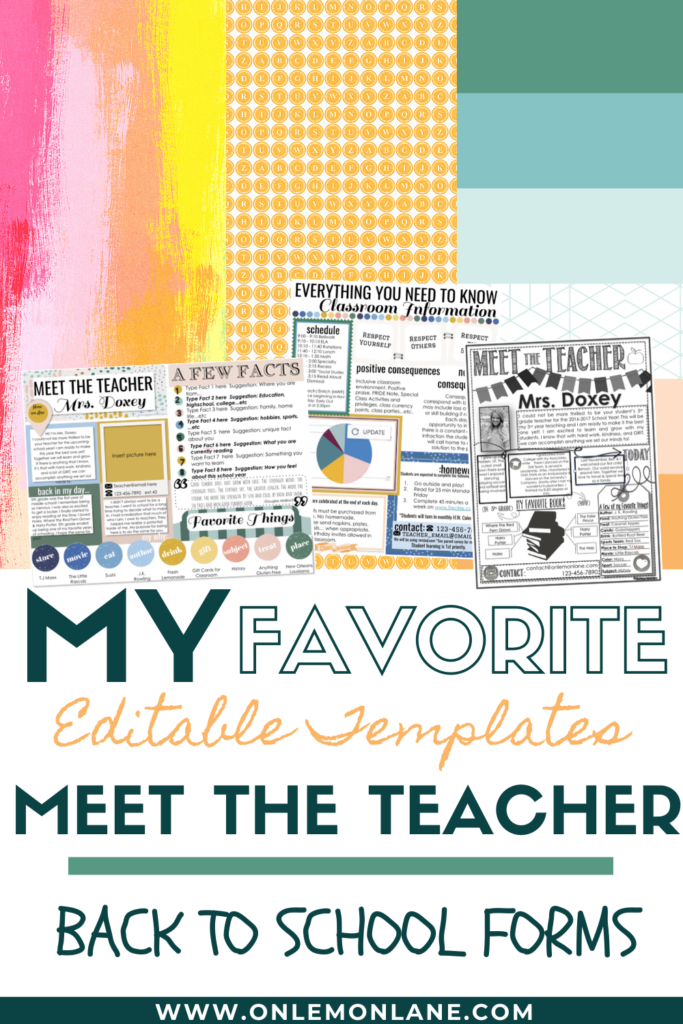 Back to school is just around the corner! I remember this being about the time I started to have… dun. dun. dun THE DREAMS. Based on my extensive research through google and dream mastery they all meant one thing. You are feeling utterly, and desperately, UNPREPARED. One of my most frequent back to school dreams was the horror of losing a front tooth. Literally, felt SO REAL. So to all of my dear teacher friends, if you're having THOSE dreams again. Know you are not alone, and like it always does… things work out. It's going to be a great year.
In hopes of relieving some stress, I wanted to share some of my favorite Meet the Teacher, and Classroom Information forms that I use at the beginning of the school year!
I found that when the countdown begins to the first day of school, I simply do not have time to create a beautiful flipbook or foldable for my student's parents to be used at the Open House, or Meet the Teacher! I also didn't want to sacrifice the time it would take to type up a letter that simply wouldn't be read. Thus the need for an easy to read, and especially easy to print welcome letter came into play.
Prior to using this format, I had tried a welcome packet. This packet included 6 pages of 11 point font, single-spaced lines, nuggets of gold. Literally, anything you wanted to know, or would ever want to know was included in the packet. Apparently, no one wanted to know about it though…
I also tried the flipbook. If you have the time, and patience for this route, kudos to you. It is a beautiful way to display your information and I applaud any and all teachers that go above and beyond in this way. Unfortunately, I'm a procrastinator at heart, and this relationship with flipbooks was set up for failure from the moment I committed to it.
After a few years of striking out, I decided to try and find a happy medium. I needed something that was simple, concise and not just easy to read but visually pleasing in a way it was fun to read. I also REALLY wanted it to be on a one-page spread. That way when parents or students left the Meet the Teacher or Open House, they had everything they needed on ONE page.
After a bit of trial and error, and some effort to format everything to fit in an eye-catching way. I was finally able to come up with a couple of fun options that you can use, and EDIT to your own needs.
Check out a few of my favorites, comment below with YOUR favorite!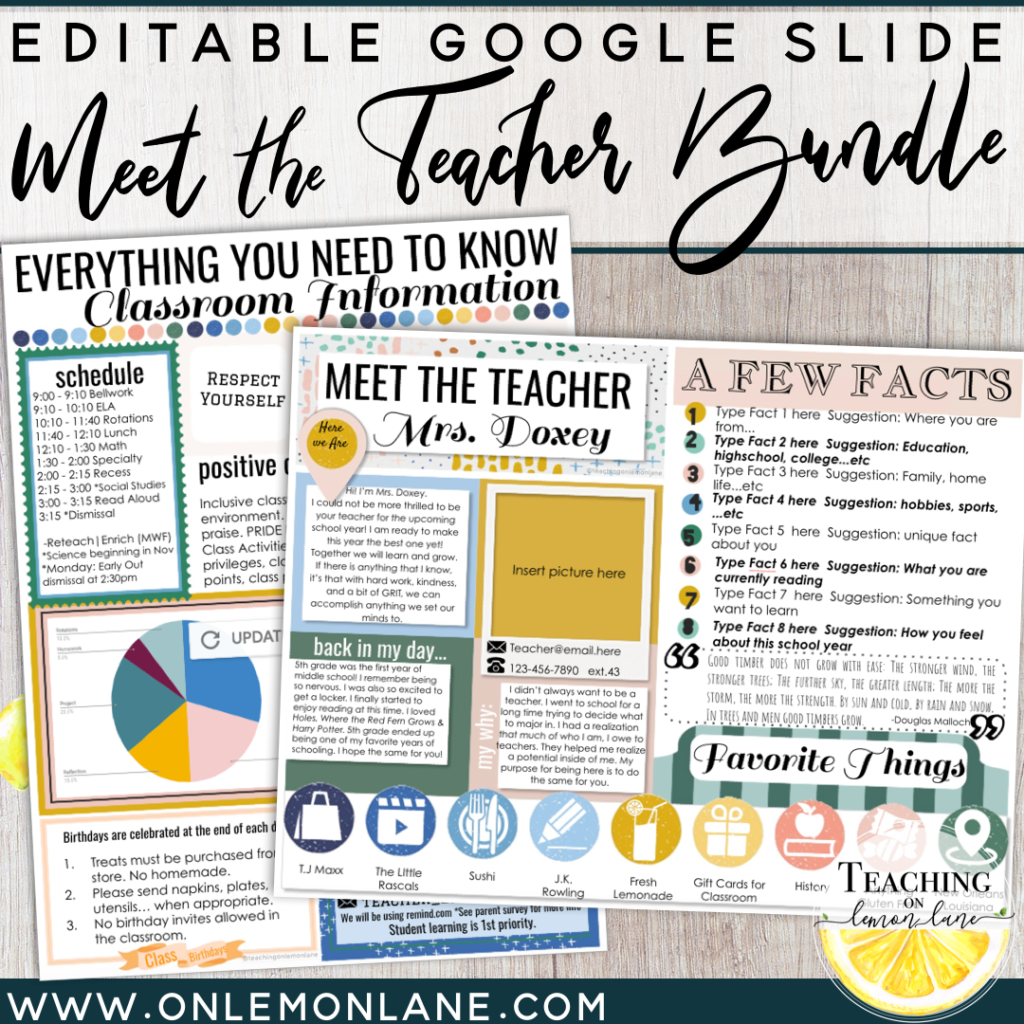 Meet the Teacher & Classroom Information Bundle (Editable through Google)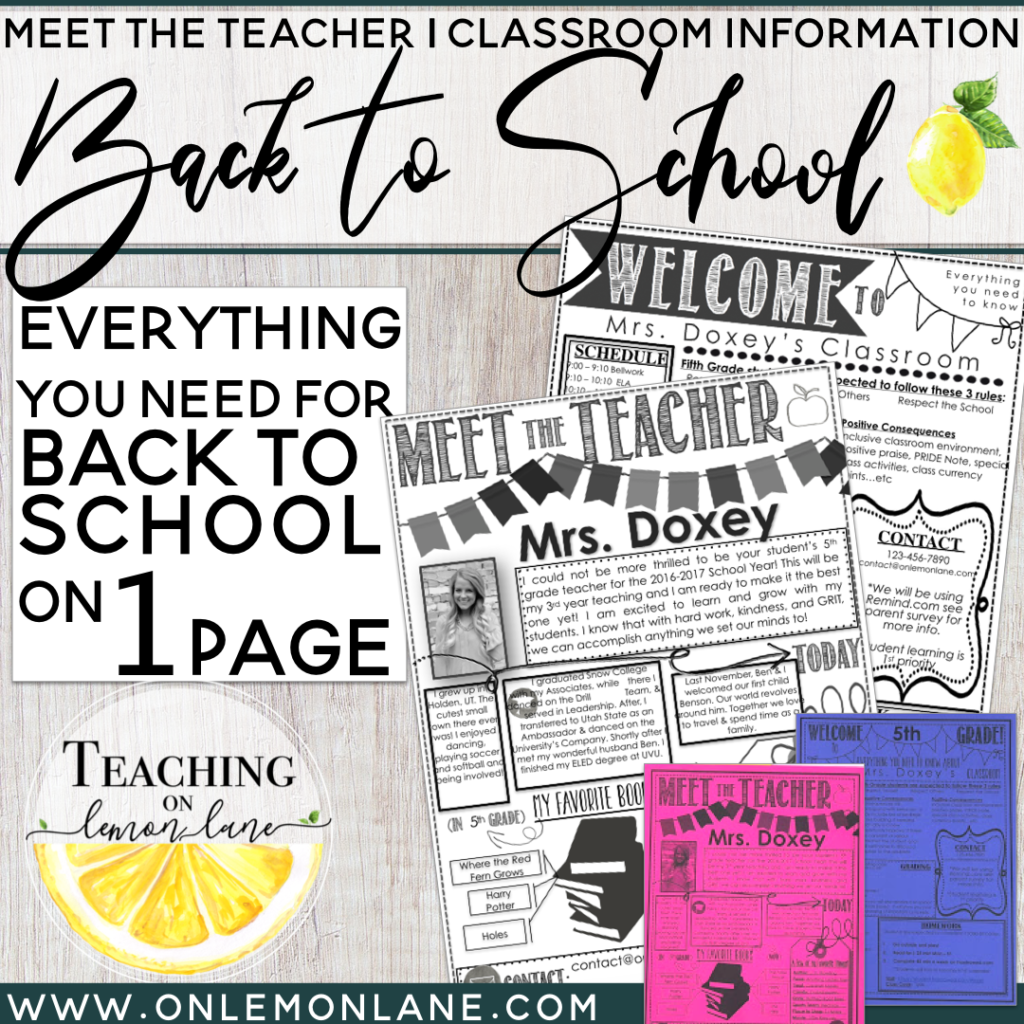 Meet the Teacher & Classroom Information Bundle (Editable through PowerPoint)
If you're preparing for back to school, make sure to check out this blog post. Here I give my different experiences with how to set up your classroom for an Open House or Meet the Teacher Night. See what I think is the best option, and discover some GREAT Google compatible products to implement into your own classroom. This post is full of forms that will allow you to organize and impress. There is also a FREE parent survey that you will LOVE.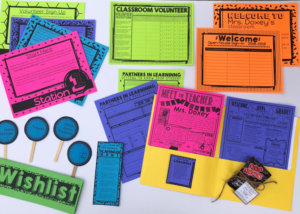 To stay up-to-date on new blog posts, freebies, exclusive promo codes, and sales… Join the Teaching on Lemon Lane Community! Pick any or all of the following to stay in the loop of all things Teaching on Lemon Lane. 
If you enjoyed this PLEASE SHARE! Sharing on Pinterest, Facebook, or tagging on Instagram is a simple, yet wonderful way to support the efforts of Teaching on Lemon Lane!