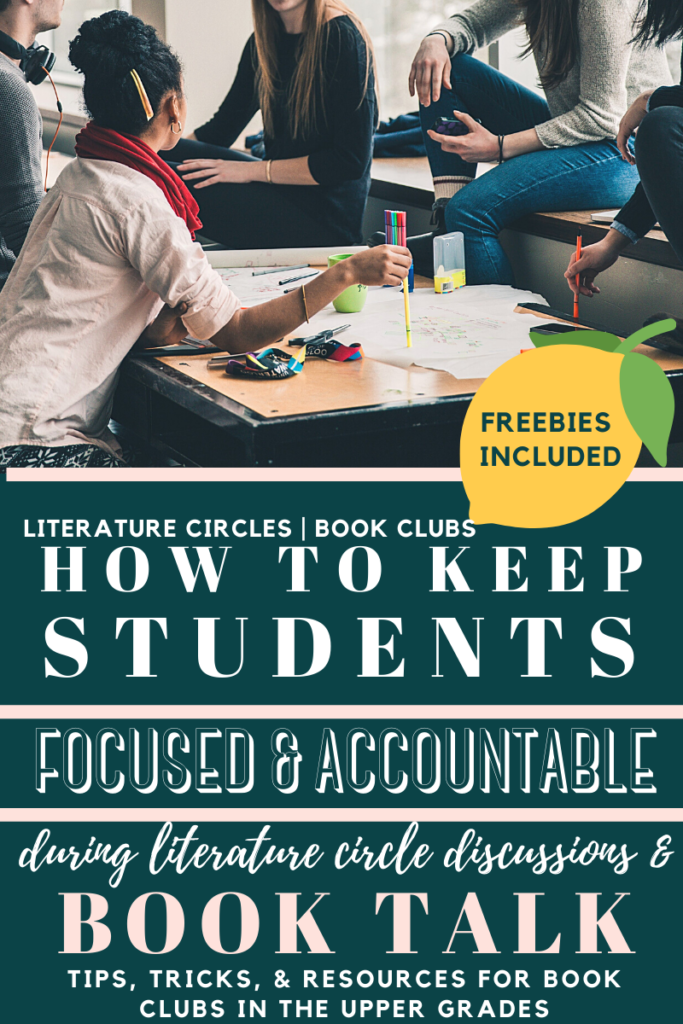 Strategy Focused Roll & Respond Discussion Sheets
Blog Post Coming Soon, Check out these Featured Products along with a FREEBIE in the meantime!
Click on the Image to Purchase on Teachers Pay Teachers
Enjoy this Free Download:
In order to access the download, you must be logged in. Not a member? Not a problem! Sign-up is FAST, FREE and Easy-Peasy Lemon Squeezy! Click here to become a member!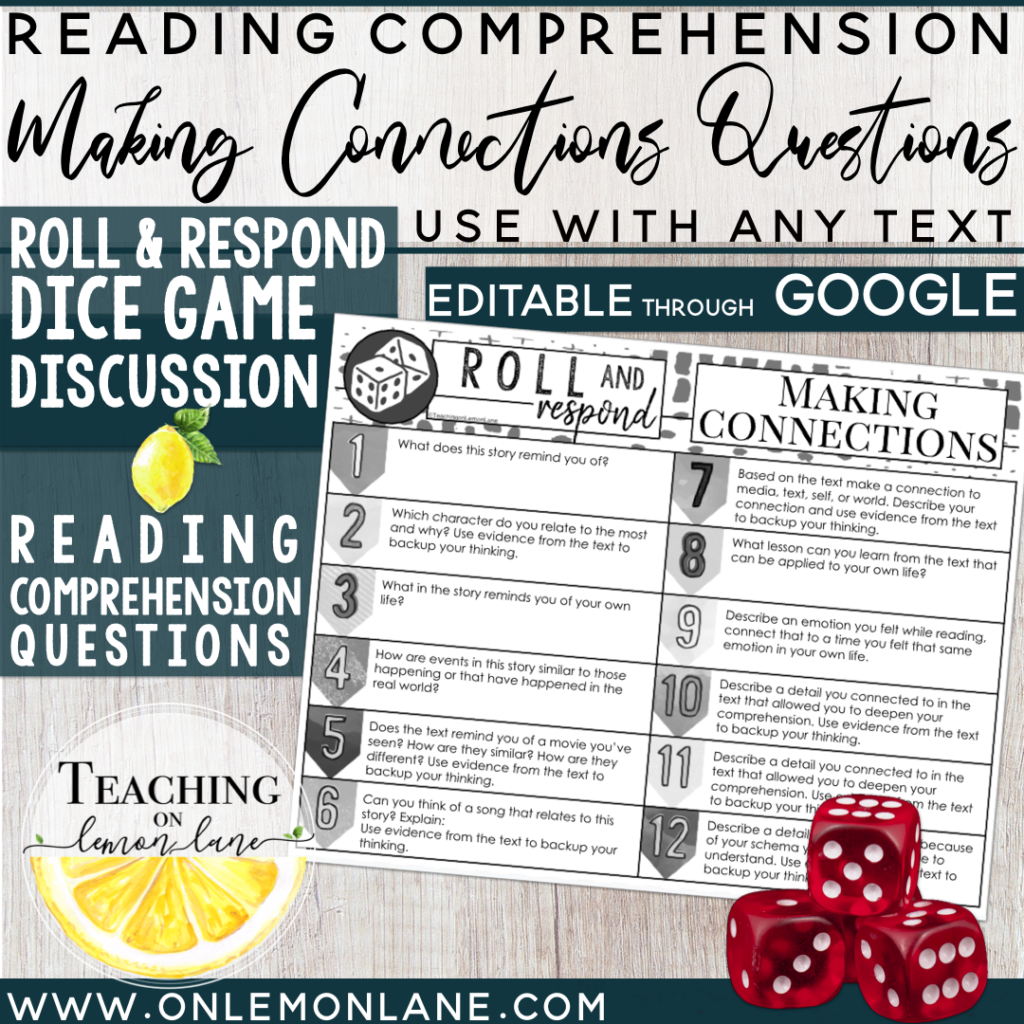 CLICK HERE TO DOWNLOAD FREEBIE

Not a member? Not a problem! Sign-up is FAST, FREE and Easy-Peasy Lemon Squeezy! Click here to become a member!
At the end of the week, each group has a set apart of time to discuss the book they are reading. Again if using for distance learning, this works really well, you can use FlipGrid, Google Meet, or Zoom Calls to facilitate these discussions or responses. All have the options to save the recorded video and post it to Google Classroom. This is a wonderful way for students to feel connected to their peers and classroom community despite the limitations or distance.  Check out this blog post for more information. 
To keep students on task and thinking about what I want them to think about, I use the Roll and Respond pages. For every Strategy Focused Bookmark, there is an accompanying Strategy Based Roll and Respond Sheet. All of the text and questions on the Roll and Respond Pages are editable. So you can change the text to be more specific to the novel, or use the focused questions I've included that will work with any novel. I've also included a list of an additional strategy focused questions that you can switch out with the originals to meet your classroom's needs.
These are set up to have students roll a dice and let chance determine which question they are to reflect on and answer for the week. If you don't have dice, I've included a link to digital dice that can roll for the students. Also included with this download is a student response page, both a printable version and a version meant to be completed digitally.  If students are uncomfortable with videoing themselves to respond to their question the response page is a great alternative.
I know you're going to love these as much as I do! Make sure to check out this post for more information about how you can SAVE BIG by bundling these products!
***Remember these downloads are for personal use only. Your membership is good for one license of each product, meaning sharing or emailing with a friend is strictly prohibited. However, telling a friend how to become a member and download on their own is warmly encouraged and very much appreciated!
Coming Soon!
Roll & Respond Sheets
Stay in the loop, let's connect!

To stay up-to-date on new blog posts, freebies, exclusive promo codes, and sales… Join the Teaching on Lemon Lane Community! Pick any or all of the following to stay in the loop of all things Teaching on Lemon Lane. 
If you enjoyed this PLEASE SHARE! Sharing on Pinterest, Facebook, or tagging on Instagram is a simple, yet wonderful way to support the efforts of Teaching on Lemon Lane!