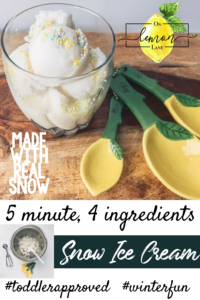 Anybody else going a little stir crazy with this #everlastingwinter ❄️ I've never longed for warmer weather like I am right now! Today we decided to put the snow to use?? and enjoy one of my favorite little treats that also makes a fun STEM|STEAM activity for the classroom.
Have you ever made Snow Cream??? Literally what childhood dreams are made of. Did I mention those dreams are only made out of 4 ingredients that you can find in your kitchen on any given day. This is one of those recipes were your shocked (in a good way) with the final result. Same flavor profile as homemade ice cream, but with the texture of Vietnamese Snow Creme', (ever tried one of these?? Let me know if your headed to Disneyland and I'll point you in the right direction!)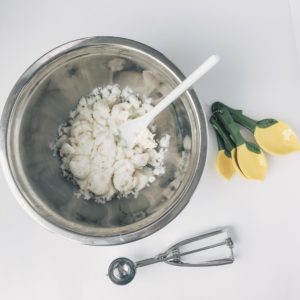 Literally, something magic happens. It's AWESOME. There are a few things I love about this recipe/activity. It really is an activity. It's something the kids get excited about, the kids can help every step of the way, and the mess factor is small! We're talking no ice, no ziplocks, no tossing around the freezing cold canister on the tramp. 5 minute, 4 ingredients, pure deliciousness.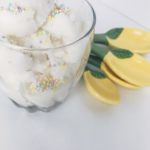 4 Ingredient Snow Cream
A simple and delicious recipe that uses real snow!
Ingredients
Combine the following 4 ingredients before adding snow:
1

cup

Milk or Whipping Cream

Any percentage of milk works great

1/2

cup

Granulated Sugar

1

pinch

Salt

1

tsp

Vanilla
Snow
8-12

cups

Snow

No need to pack it
Instructions
Combine the first 4 ingredients. Mix until sugar and salt have dissolved. Add the snow to the cream and mix. Continue to add snow until mixture is able to hold it's own shape. Scoop into bowls, top with favorite sprinkles and enjoy immediately.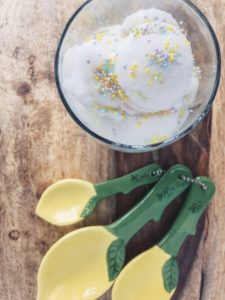 Can't wait to hear what you think! If your looking for more ideas, or would like to share your own ideas please like and follow the facebook page
I hope you enjoy this recipe as much as I do, I would LOVE to hear from you and how it goes. Nothing brightens my day like being tagged on Instagram! 
Keep turning those lemons into lemonade!