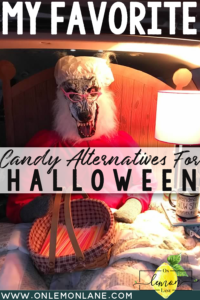 Halloween is such a fun time of year. I have such fond memories from my childhood. In the tiny town I grew up in, Halloween was truly magical. The entire town attended a Halloween Carnival filled with booths, like Apple Bobbing, Donuts on a String, Cake Walks, Fish Ponds…etc. After the carnival, we would go Trick or Treating. Some neighbors put together spook alleys that lead to their front door, others gave out King Size Candy Bars. I'll be one of those neighbors… one day… Except for the King Size Candy Bar part. Don't tell my mom, this is her THING. I don't know what it is but at some point, it became apart of my nature to not give out candy, and I LOVE candy, like to the CORE. But it did. I felt the need to give out candy alternatives. Maybe it has to do with me being Gluten Free and feeling for those treaters that only hit teal pumpkin houses, or maybe it's my inability to control myself from taking an extremely aggressive parent candy tax so my sub-conscious is just trying to protect my waistline. Whatever it is, every year Halloween rolls around I'm on the lookout for a fun Candy-alternative, despite my husband being sure it will only encourage the tricksters to egg our house… hasn't happened yet… so I'm counting these a success. Make sure to check out the free digital download that can be paired with Wiki Stix! Add these to a cellophane bag and you have a great gift | handout for students, classmates, or neighbors!
Glow Sticks: I think these are a No-Brainer. You can buy them in bulk off of Amazon. Kids can immediately start using then while they are Trick or Treating, they are fun and unique, plus they promote safety and visibility while Trick or Treating in the Dark. Be aware of the sizing, Glow Sticks around 8 inches to 11 inches are intended to be worn as bracelets, while Glow Sticks around 22 inches can be worn as a necklaces

***UPDATE: Since ordering Glowsticks the best option I've found is the Amazon brand, CobeeGlow. They send the glow sticks with the connectors ATTACHED to the Glowsticks. Meaning YOU DON'T HAVE TO WORRY ABOUT THE EXTRA PIECES, or attaching them! Trust me this makes such a difference! You can also order by color. I bought only "aqua" to stick to our "Frozen" theme at a trunk or treat.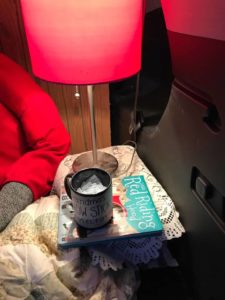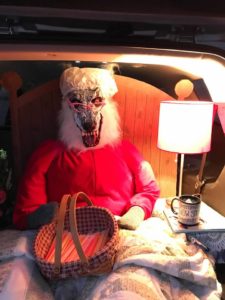 Also, keep in mind that in order to be worn that way you will have to hand out a connector as well. I did this by simply having the Glow Sticks in one bowl and the connectors in another. I had to share a couple of fun pictures from our first Trunk or Treat. The Glow sticks were a hit, so were our Little Red Riding Hood Costumes and Trunk or Treat!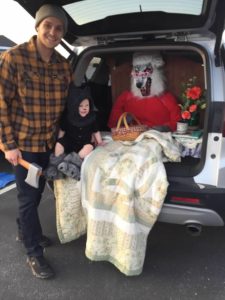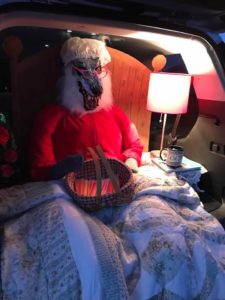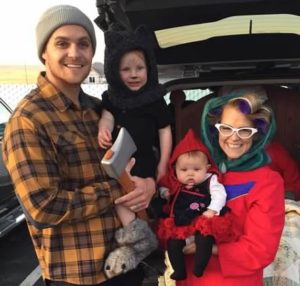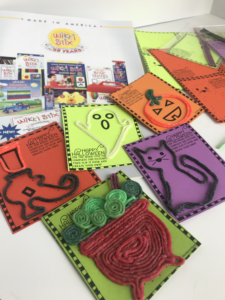 2. Wikki Stix: I LOVE Wiki Stix. This is an example of an extremely simple concept that just spurs extremely CREATIVE children. If you've never heard of them they are simply a piece of yarn dipped in a "special non-toxic, food-grade microcrystalline wax, the kind used in bubblegum and lipsticks. They do not contain gluten, latex, nor peanut or other nut oils or byproducts. Wikki Stix are an excellent product for children dealing with allergies!"  These are SO FUN. They adhere to each other and can be built up and molded, and used over and over again. These are one of my Go-To church toys|Quiet Toys, and PERFECT for any age. As a way to save a little money instead of purchasing the ready-made Halloween packs, I purchased the bulk pack and then individually placed sections of the wiki stix in cellophane bags with a
FREE digital download you can get here!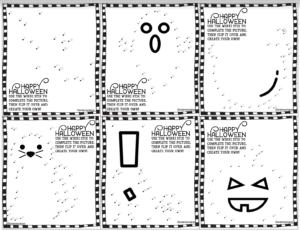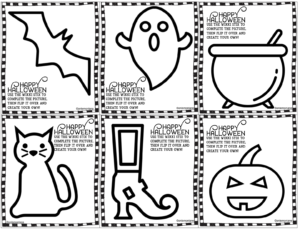 Just make sure you are logged in or a member of On Lemon Lane. Access to this FREE Download and others is EXCLUSIVE to On Lemon Lanve members. Not a member? No problem! Sign up is FREE & easy peasy Lemon Squeezy. Click here to become a member. These were a hit, and you get SO MANY with the bulk order, great bang for your buck. I've been able to use these for two years in a row.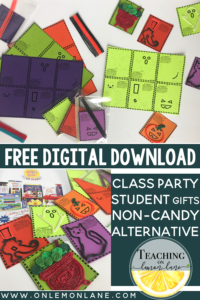 Click Here to Download the FREE Halloween Download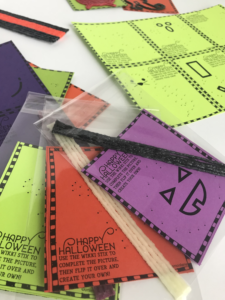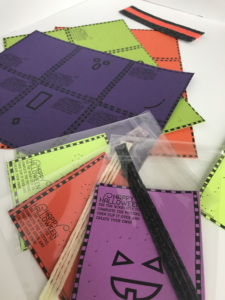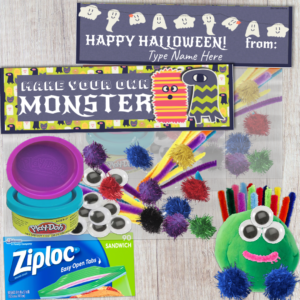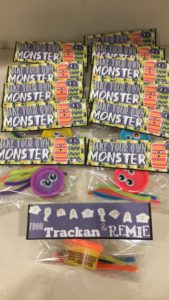 3. Make A Monster Kit: It's tough to pick a favorite but these build your own monster kits are definitely at the top of my list! These work great as a Halloween class party handout or carnival prizes or even a student gift. You may be catching on that anything that encourages creative play really strikes a chord with me. These kits are SO FUN. You can purchase the instant and EDITABLE download here. This file is through Google slides and all of the text is editable. Even better, you don't have to worry about finding|spending money on cellophane bags. Instead, I've sized these to fit on top of SANDWICH ZIPLOCK Baggies. Making these extremely convenient!
To use simply:
Edit the text through Google Slides, and print!
Cut out and fold in half
Fill your Ziplocks with playdough, googly eyes, pom-poms, and pipe cleaners…etc
Staple your folded label to the ziplock bag.
Be all EXTRA, without all the EXTRA.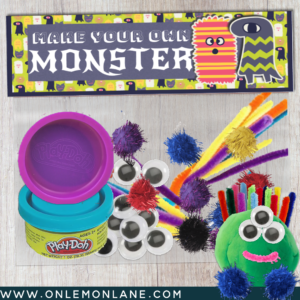 4. "Create Your Own________ Sticker Sheets": This is on the docket for this year. My kids LOVE stickers. These are so fun and become a perfect Halloween activity that they can work on and enjoy while they enjoy their treats! You have a lot of options from Jack-O-Lanterns to Monsters, to your classic Halloween characters. The best part they are extremely inexpensive! These are perfect to give to students, or neighbors and make the perfect Halloween Class Activity! We did this for a preschool Halloween party and they were a hit!
5. Halloween Rubber Duckies: Stumbled across these and saved them to my cart for the future! Love this as a class handout for Halloween. These are so fun and they GLOW IN THE DARK. I don't know of a kid that doesn't love a classic Rubber Duckie! Keep in mind these do have latex. 
6. Punching Balloons: Another fun idea I've saved for another year. Kids of all ages LOVE balloons, especially a balloon with a rubber band attached to one end. These are so fun, and even come packaged specifically for Halloween. Again, keep in mind these do have latex. 
7. Halloween Masks: These are great and so appropriate and festive for Halloween! You have a couple of different options from foam masks, to build your own craft masks, to scratch off and decorate masks! Again I love a Halloween handout that has an activity built-in or associated that encourages creative play so these were perfect!
8. Flying Toys: This is another category that has a lot of fun options with price levels that can make anyone's budget happy! I LOVE the LED Rocket Copters. Be aware if a listing says 24 pieces, it likely means 12 individual rockets, not 24. We've played with these and they are unbelievable… Especially at night! The flinging frogs are a great handout that are perfect to be paired with a Witch's cauldron. Lots of fun options here that are sure to please.
9. Wearable Halloween Headpieces: These are SO cute. For the younger grades, these would be an absolute HOMERUN. These headbands are balloons and could not be any cuter. If you do go this route remember that you need a balloon pump in order to blow these up. SO inexpensive and SO fun.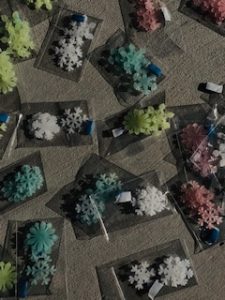 10. Glow in the Dark Room Stickers
You know the fun glow in the dark stars you attached to your ceiling as a kid?! YES. I wasn't sure how these would be received but they were a hit! I ran out of these before I ran our of Glow Sticks! These are fun because they come in a lot of different shape options besides just stars. For our Frozen themed Halloween, we handed out Snowflakes! I stuffed 4-5 of these in a small self-sealing cellophane bag with a piece of tik-tak. I was skeptical that the effort wouldn't be worth the reward. I was pleasantly surprised that we were able to knock-out these fun little handouts in NO-TIME. All were assembled within 15 minutes! I'll link the exact products we used that were extremely cost-effective and SO fun. Don't mind my terrible picture. I was letting these "Charge" before our Trunk or Treat and this was the only picture I was able to snag in the rush of things!
Click here to see our Frozen Themed Trunk or Treat (Seriously, it exceeded my expectation)
Click here to see out DIYish Frozen Family Halloween Costumes
That's my list for now! I would love to come back and add YOUR favorites. What are your favorite non-candy alternatives to candy to hand out on Halloween? What about student gifts or prizes for class parties? Comment below!