With back to school just around the corner, it's always nice to send your girls off with a sweet reminder to remember who they are, that you are thinking of them, and of course that you love them.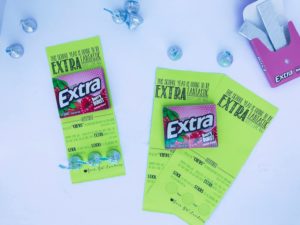 This fun printable is a free download available exclusively to members of Living on Lemon Lane. Sign up is FREE, and easy-peasy, lemon squeezy! To sign up click on the button below.  To download the printable, click here or keep reading.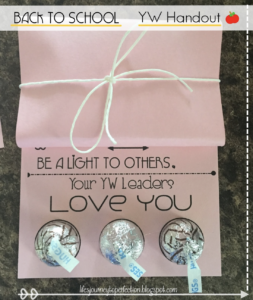 This pretty little idea came from Kim at Life's Journey to Perfection.  Here you can find the original handout, which is also FREE. She even takes it a step further by folding the handout and topping it off with a bow! To download this version, click here!

Supplies:
8.5 x 11 Paper (Maybe it's the teacher in me but you can't go wrong with Astrobrights, Construction or regular paper work great!)
EXTRA Brand Gum (1 per girl)
Scissors
Hershey Kisses
Glue
Simply print from your computer, cut out each strip, and glue the kisses and EXTRA gum to each strip of paper. It's always fun but not necessary to add a little bow. If you haven't been properly introduced to tulle… It's time to meet. If you can tie your shoes, you can tie a beautiful bow using tulle. It's inexpensive, comes in every color imaginable, and looks great. You can't go wrong!
This file is a google slide. Below is how it reads. It was fun to find LDS quotes that referenced the "gum" theme…
Remember
May we ever "CHEWS" the harder right, instead of the easier wrong.   -President Thomas S. Monson
Ordinary people who… consistently do [small and] simple things that are right before God will bring forth EXTRAordinary results.    -David A. Bednar
Stick to your task till it Sticks to you; beginners are many, but enders are few.    -President Thomas S. Monson
♥ Your YW Leaders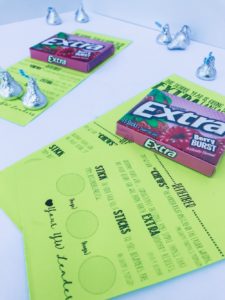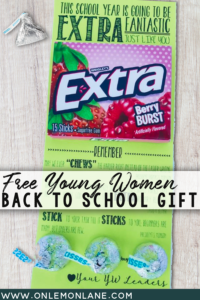 What do you do for Back to School? If you have ideas or something in mind let me know in the comments. I hope you enjoy this sweet little treat for your sweet girls!