If you've been following me for long, you know how much I love these Grit and Growth Mindset Challenges. You also know how extremely important and valuable I see them in the classroom. So much so, that I recommend completing one activity a week with your class throughout the entire school year. Instead of just talking about and explaining what Grit and Growth Mindset are, students also need controlled opportunities to experience and practice it. As educators, we need to facilitate failure in the classroom long-term. We need to help students identify their learning blocks, and their natural reactions in order to better overcome them. These types of tools will carry them throughout their lives. I created the Nitty Gritty Challenges as a fun and effective way to do this in the classroom.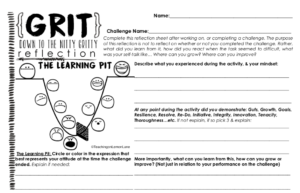 I wanted to include a fun and FREE challenge to give you a taste as to how important and effective these challenges can be. However, remember that the reflection page used at the end of each challenge is only included in the paid Nitty Gritty Downloads. 
I refer to this challenge as the Nitty Gritty Bewilderer, or the Grit Challenge #7.  This is such a fun activity based around the idea of Magic Squares. These incredible math puzzles have been around for thousands of years. In fact, Chinese legend tells of a turtle that had a 4×4 magic square on it's back. A magic square is basically a puzzle made of the same number of rows and columns. The numbers that make up the rows and columns will add up to the same sum, or a related sum.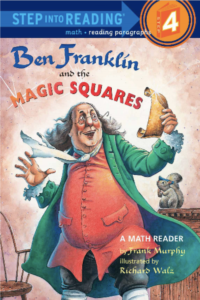 I love history and the fact that these puzzles were enjoyed by Benjamin Franklin is really fun. I've made sure to include a puzzle based on his findings and work with creating one of these magical squares. Be prepared to have your mind completely blown. His work is fascinating. Benjamin Franklin worked on an 8×8 and 16×16 square throughout his life. In the 16×16 square, magic with numbers truly happens. Franklin was even quoted saying that his square, "is the most magically magical of any magic square ever made by any magician." 
I highly encourage you to purchase the book "Ben Franklin and the Magic Squares," to accompany these activities. You and your students will enjoy the historical context associated with the activity. The book is well done and gives a brief history and glimpse into the brain of one of our Founding Fathers. The best part, you can snag it for around 5$. Click here to purchase.
Watch the video for a brief preview, can't wait to hear what you think!
If you loved this activity and you're on board with facilitating failure throughout the school year, make sure to check out these activities! Remember the reflection sheet is included with the paid challenges.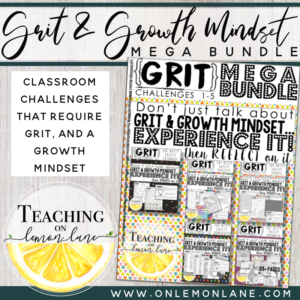 If you are looking to get the most bang for your buck, make sure to check out the Bundle that includes all of the paid products at a discount!
Don't forget to check out these freebies exclusive to On Lemon Lane Members! Not a member? Sign up is free and easy, peasy, lemon squeezy! Click here to become a member. 
I'd LOVE to connect and hear how the activity went! Even better… SHARE PICTURES! Few things make my day like seeing my products in your classroom!
Facebook Group
Instagram
Pinterest