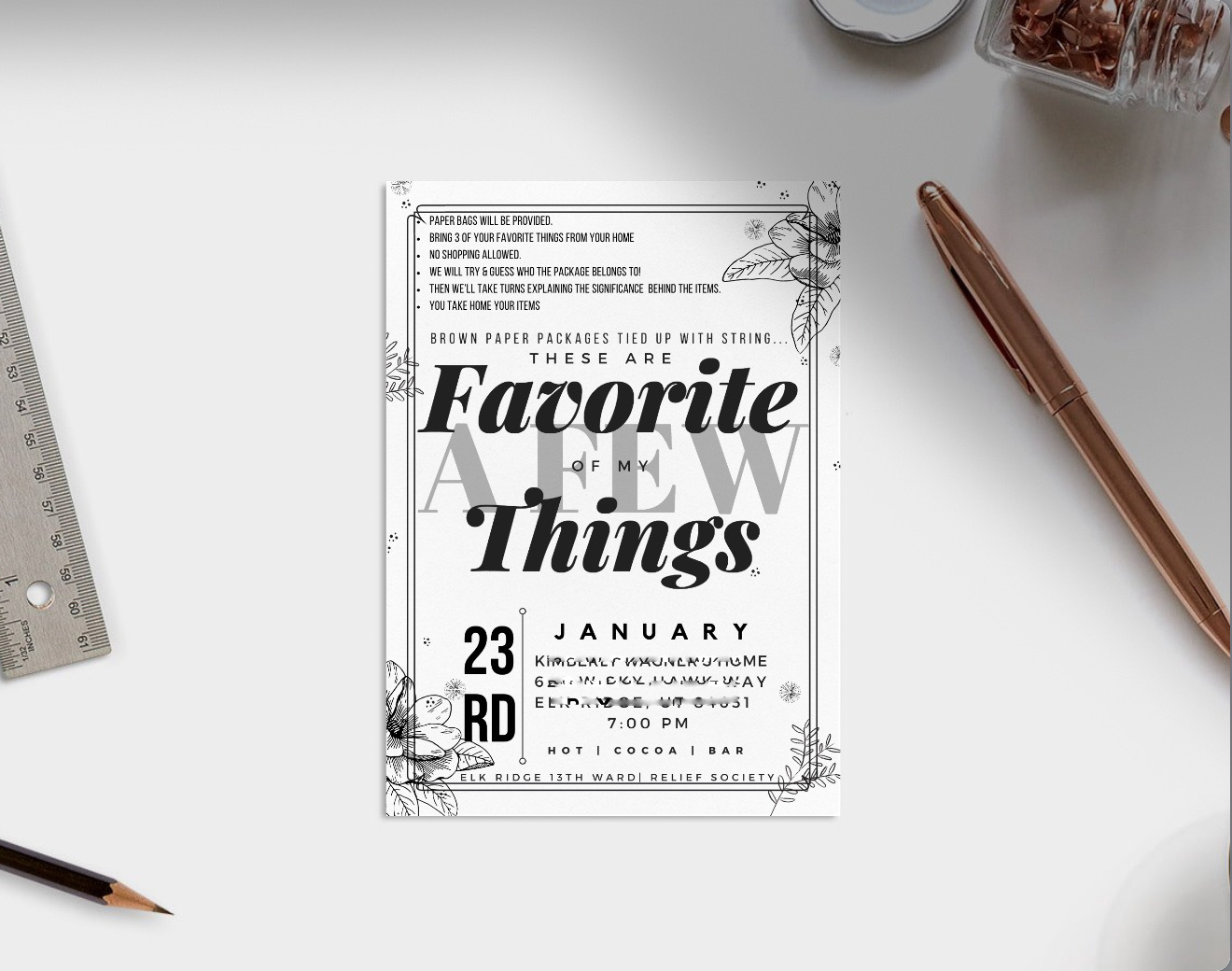 I'm settling into my new calling… I'm still hazy on the official name but I know this, it's in Relief Society, and it has to do with planning activities. WHICH MEANS, activity ideas and resources for you! We are a brand new ward, and it's the first of the year, so the presidency thought a, "Get to Know You" activity was in order.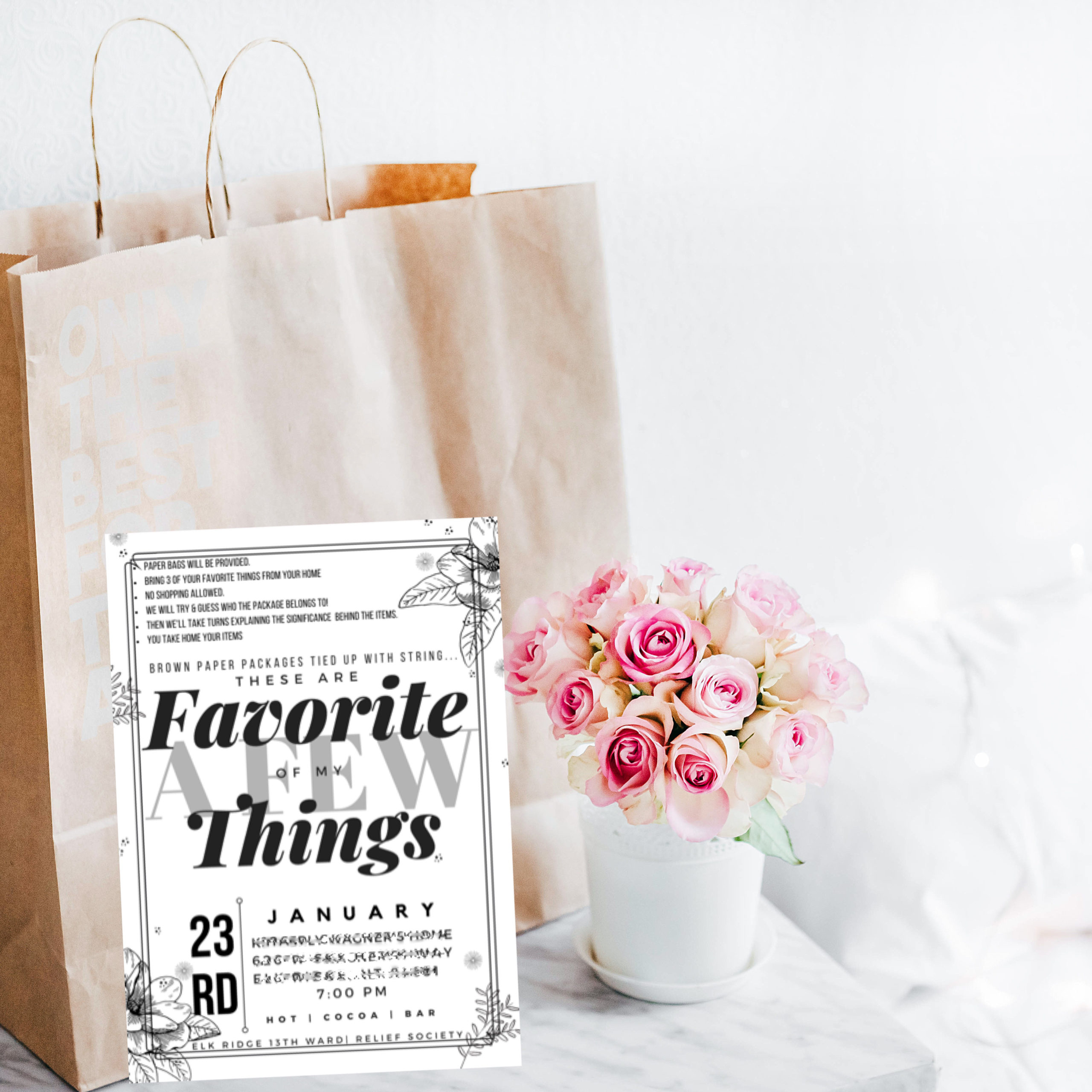 I'm excited about this calling and the activity. Unlike other Favorite Things parties I've gone to, this one doesn't require you to bring a gift to share. Instead, each person brings 3 items from home that best describe them. The presidency wanted to make sure that no dimes were spent on account of this get together so the rule no shopping was decreed.
This is just like an activity I would do with my students at the beginning of the year when I was trying to get to know them. It's funny how such a simple idea can give you such insight into an individual's life. When you think about it the only constraints on the activity are that your items must come from home and that your three items must fit within the paper sack. (You decide the size of the bag to use.
Someone might bring a souvenir from a trip, something they collect, and an item that represents a hobby or an accomplishment. They could even bring a favorite treat, book, picture of a loved one, or an heirloom! The possibilities really are endless. At the activity, everyone will set in a circle and place their sacks in a designated place. One at a time, someone will pick a bag and show the items. Give everyone a chance to guess who brought the items, the sack owner will then reveal themself and explain the items and their significance.
More than anything this is a simple, inexpensive and FUN way to connect as an auxiliary. 
To get you started, I'm sharing the invitation I created for our own Favorite Things Party. BEST PART… I've made it editable! Simply open the file on Google Slides, enter YOUR information, print, and distribute your invites.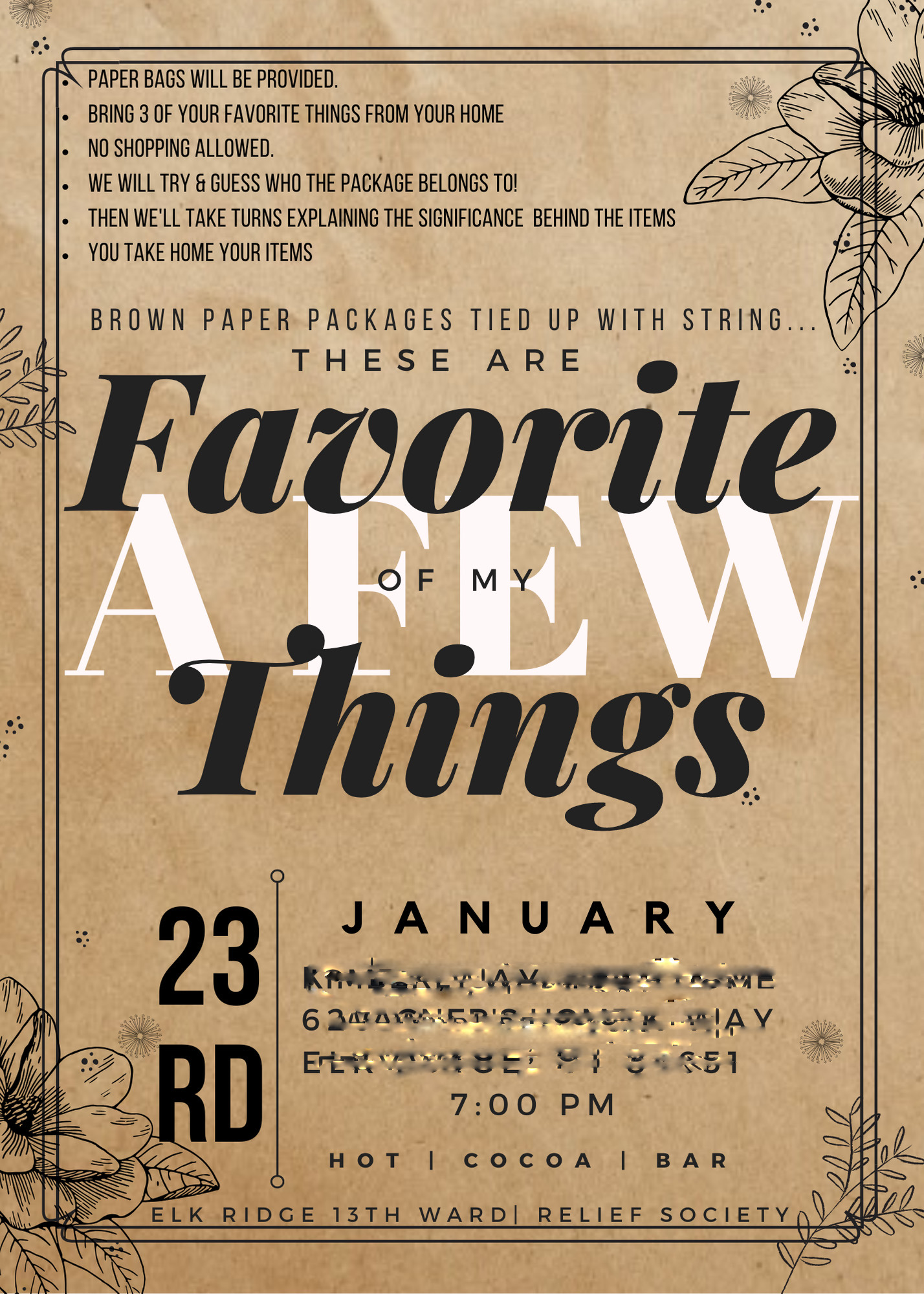 ***Access Download is exclusive to On Lemon Lane members. Not a member? Not a problem! Sign-up is FAST, FREE and Easy-Peasy, LEMON-Squeezy. Click here to sign-up.
Gather Paper Bags:
Depending on the size of bag you decide to go with you can easily pick up a pack of brown lunch bags at just about any grocery store, or you can start collecting large grocery paper sacks. You may even try calling a local grocer and seeing if they would donate, or if you can purchase their grocery paper bags.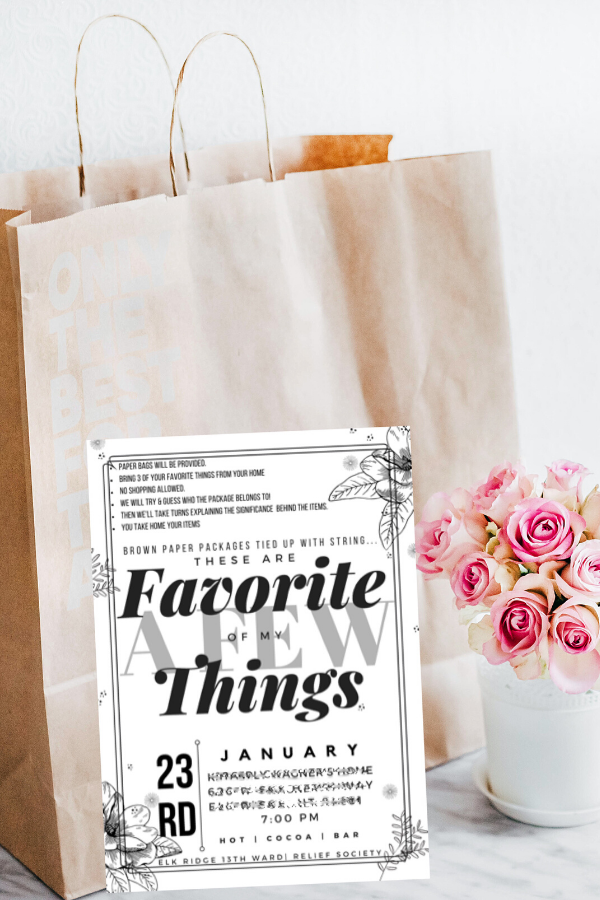 If all else fails… There's always fast and convenient AMAZON