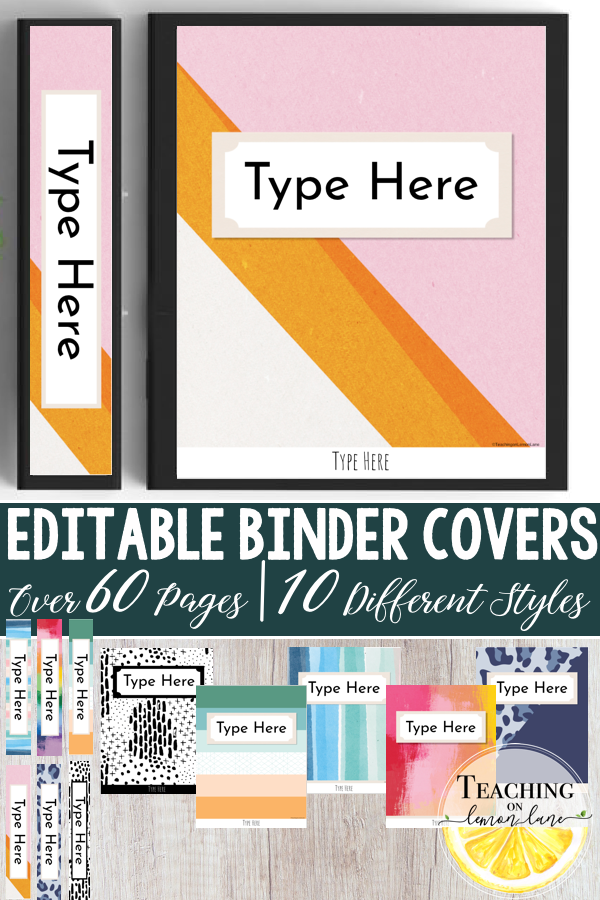 I'm a bit of an organization nerd. I like everything to have its place, however, don't be fooled… if it doesn't have its place it's quick to turn to clutter… I'm so excited to share these Editable Binder Covers and Binder Spines with you! Binder Covers are a great and simple way to better organize your classroom or even your home while adding a nice touch to your decor and esthetics. These are so simple to edit and print making it a breeze to create a binder for your sub, guided reading, literature circles, guide math groups, or even student binders.
If you are using these binders at home, they can be a great way to organize financial, medical, records or even keepsakes. The best part is that these files are so easy to use. Simply open the file in Google Slides, edit the text, and print. You can personalize these or label these however you please.
Binders really have infinite uses across the school, work, and home settings; and they are, of course, the ideal solution for storing and organizing printables! But they beg for a little more. With a little editing and printing, you can have something personal, unique, and customized to your needs!
I've created 10 different styles… because I simply couldn't say no to these themes. If you download the MEGA Bundle you will find that a lot of the styles mix and match really well so it can be fun to play around with the different styles.
Each style includes 5 different cohesive full-page layouts as well as 2 different options for your binder spines. I've included spines sized from .5inch to 2inchs.
Each individual set comes with anywhere from 7 to 15 editable pages,
The Mega Bundle includes all 10 styles and 60 editable pages!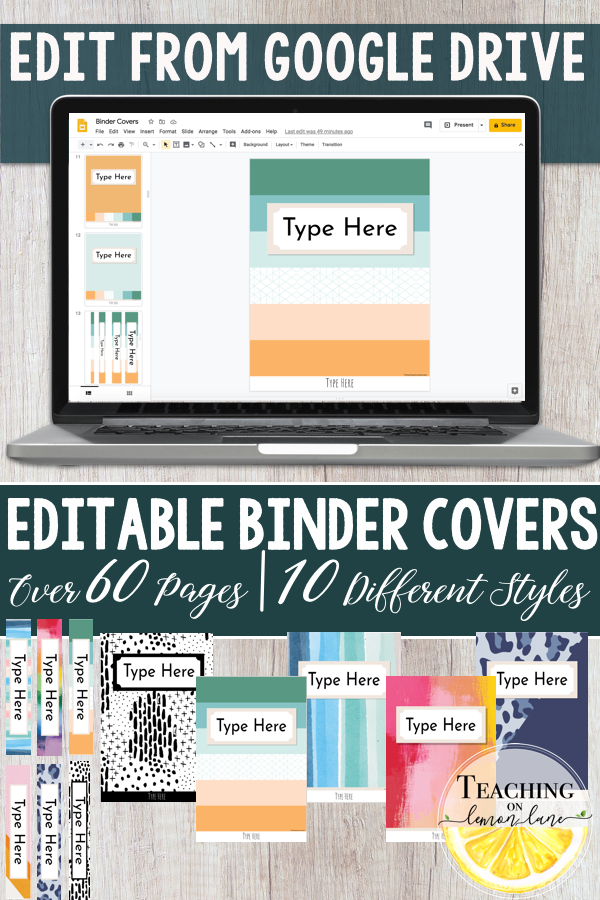 Click Here to SAVE BIG & Purchase the Mega Bundle Through TPT
Click Here to Purchase the MEGA Bundle through On Lemon Lane
What's Included in the Editable Binder Mega Bundle: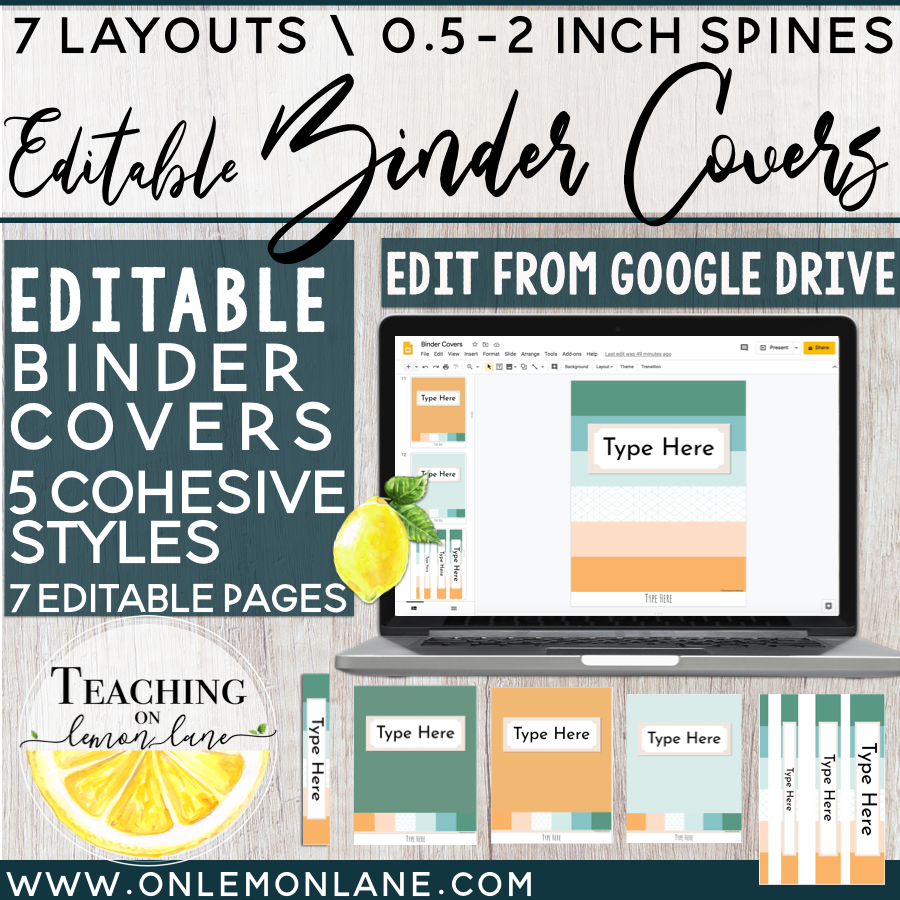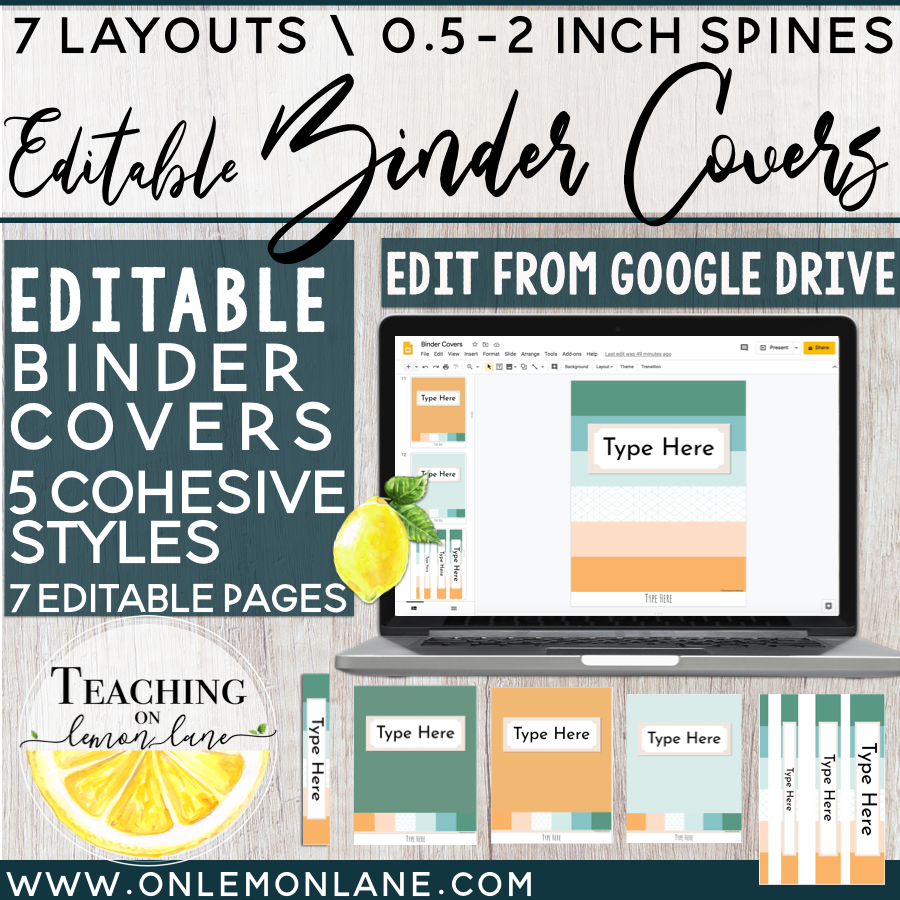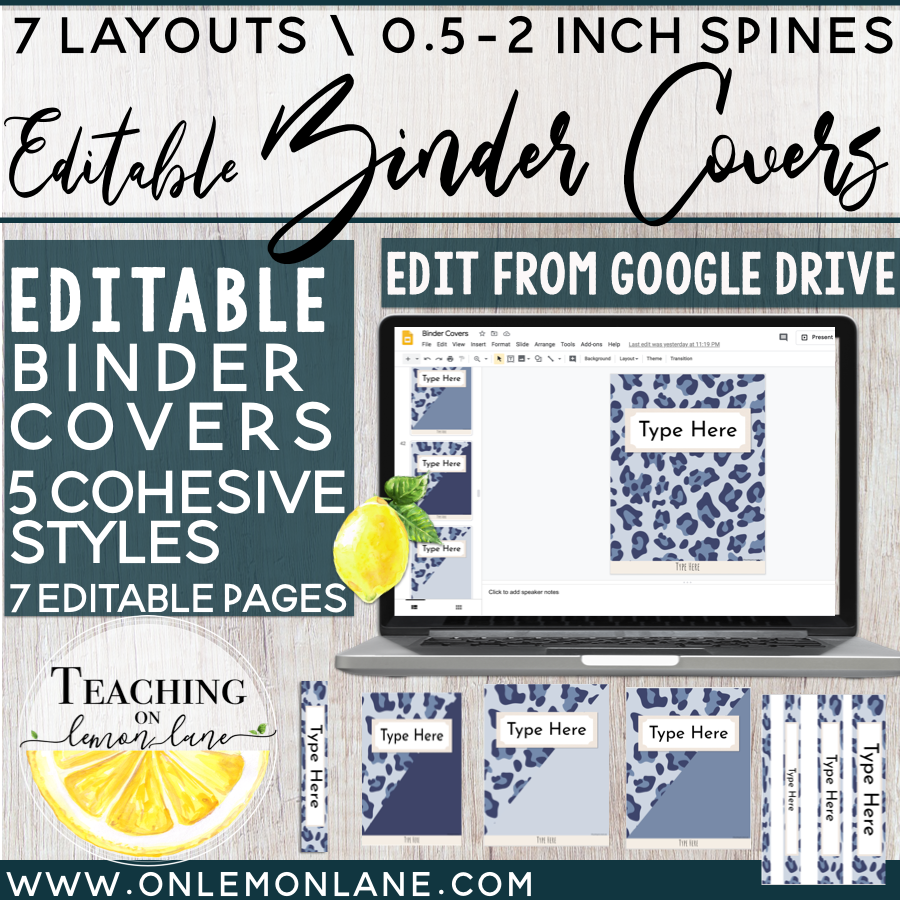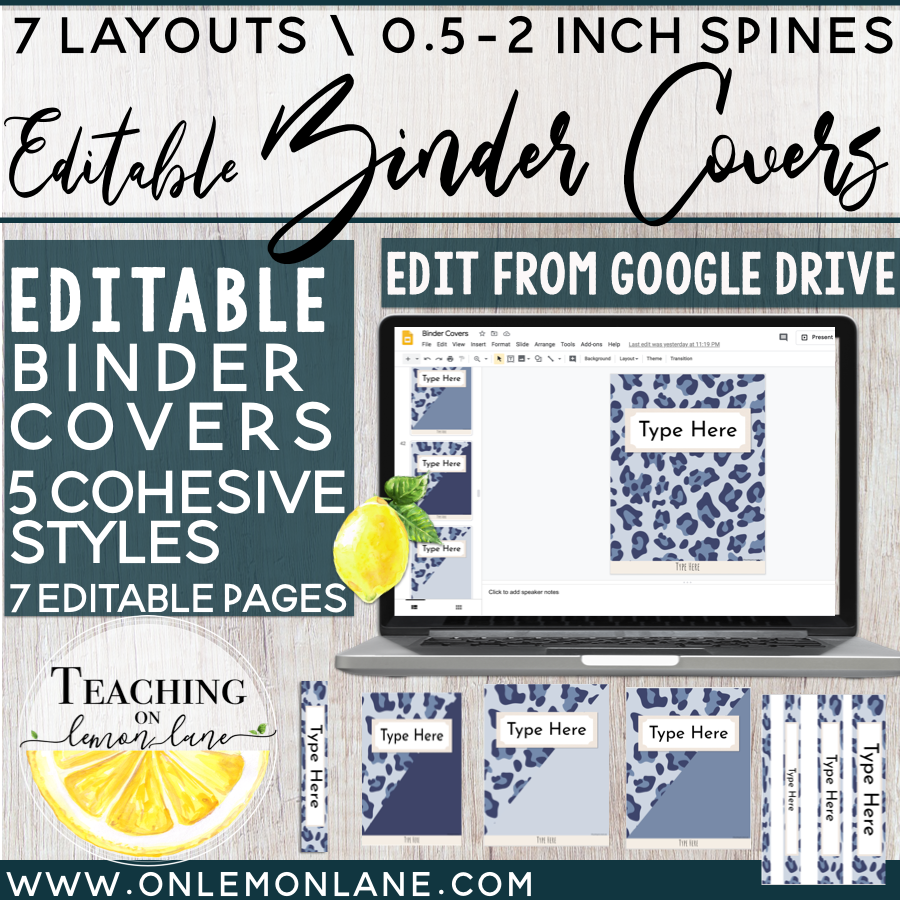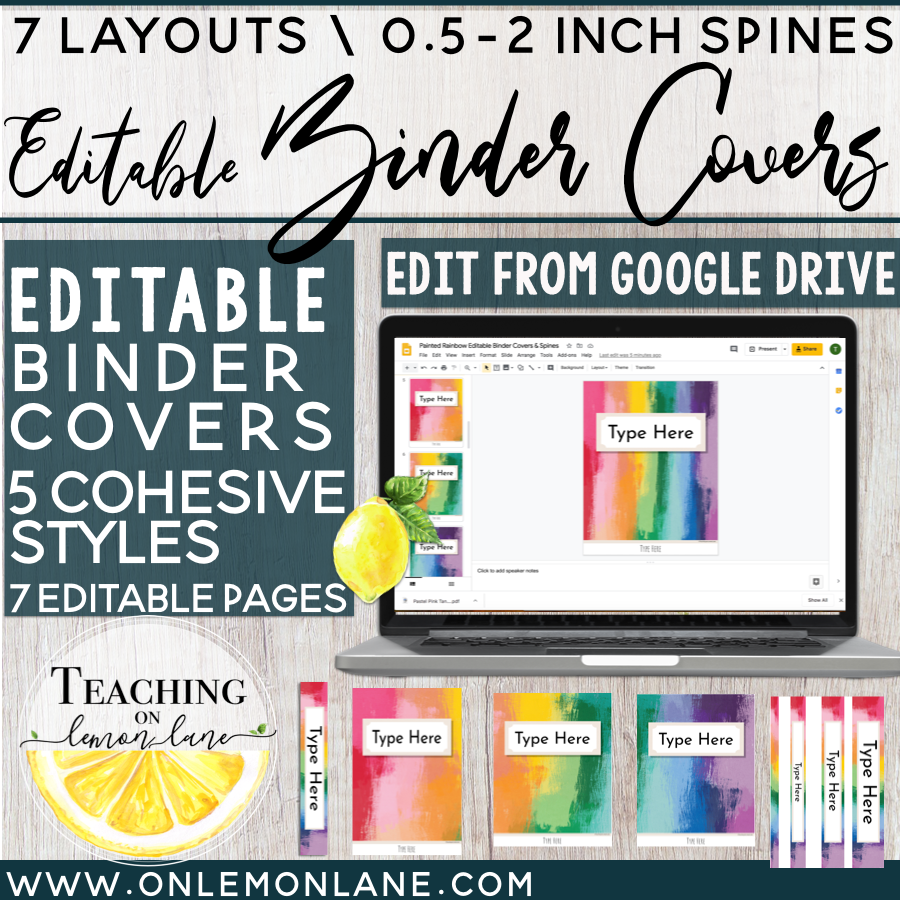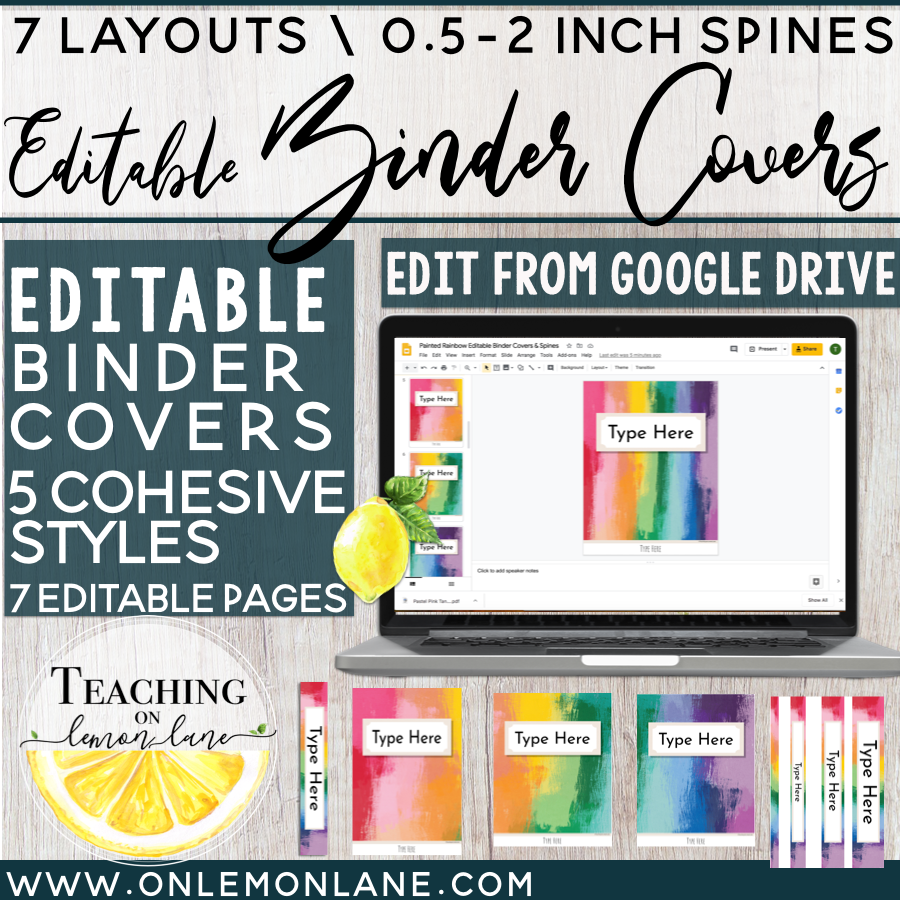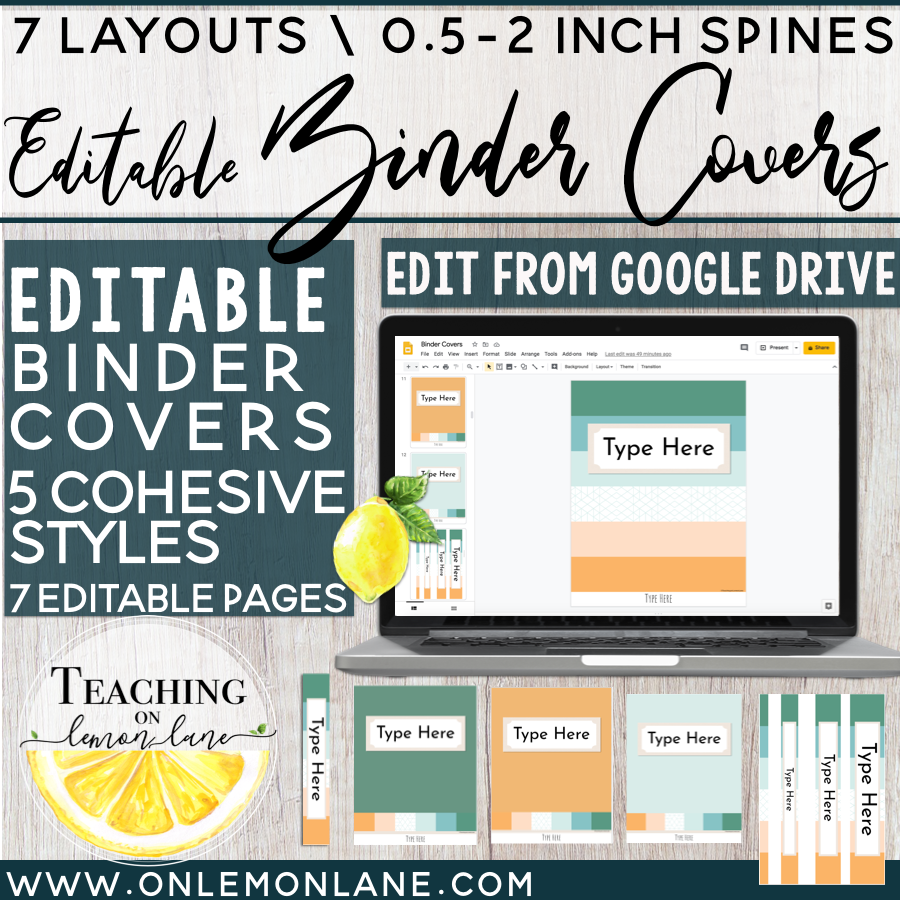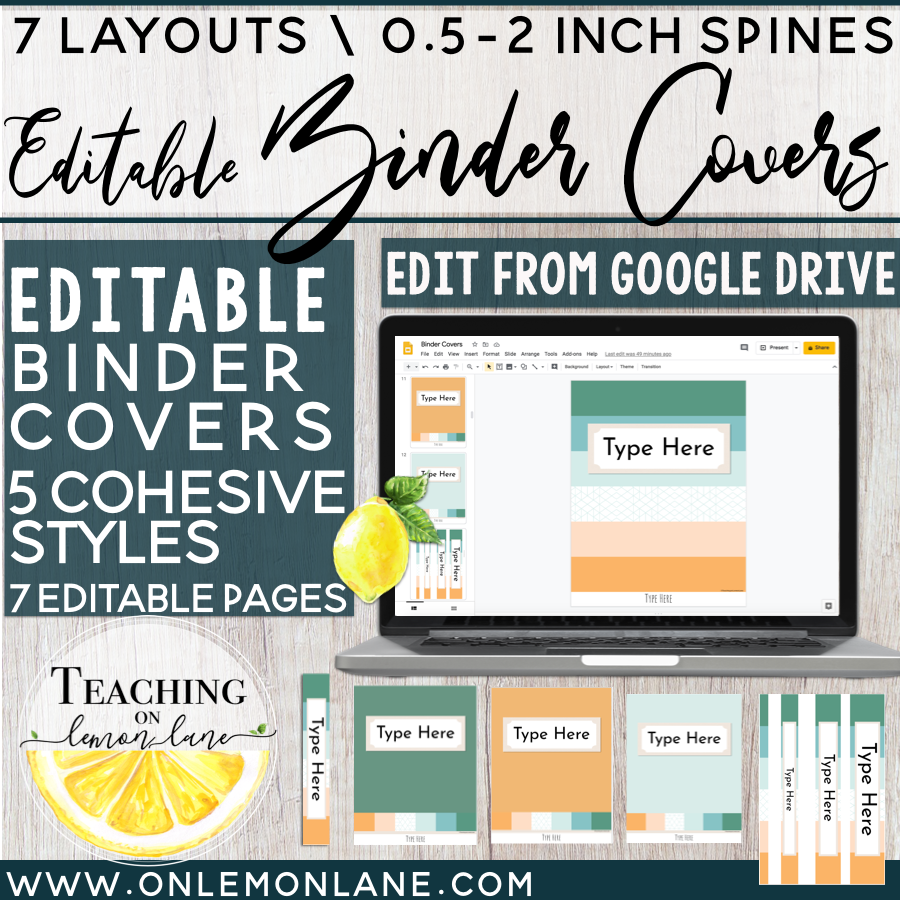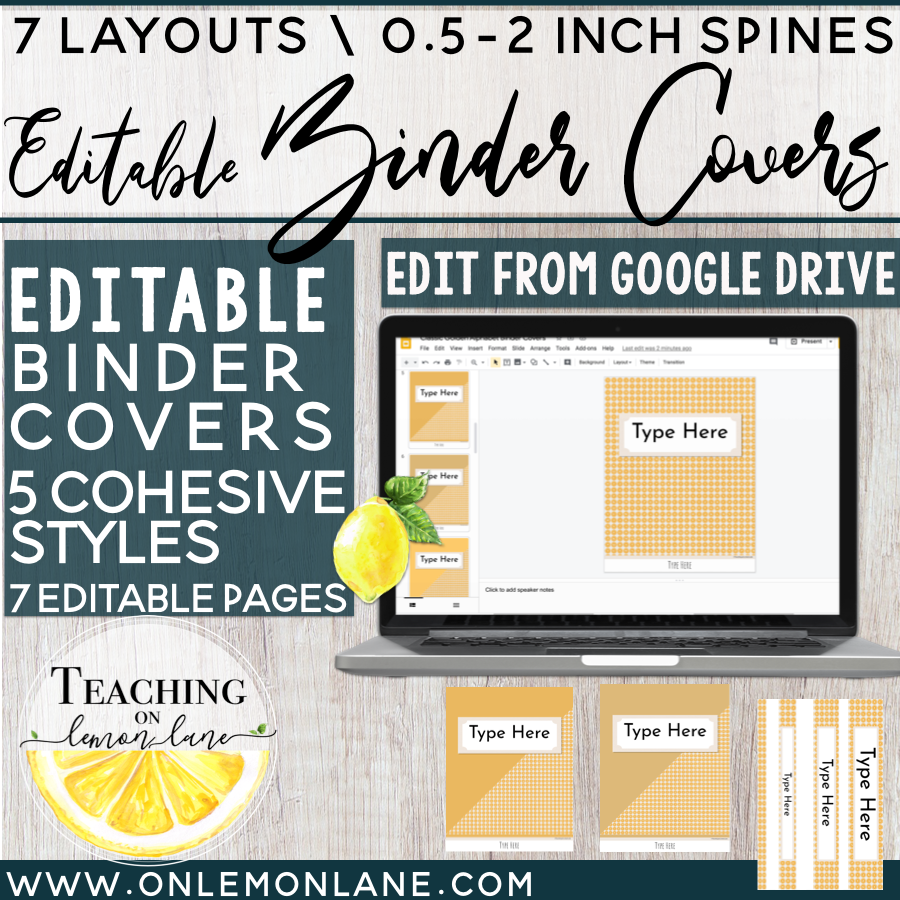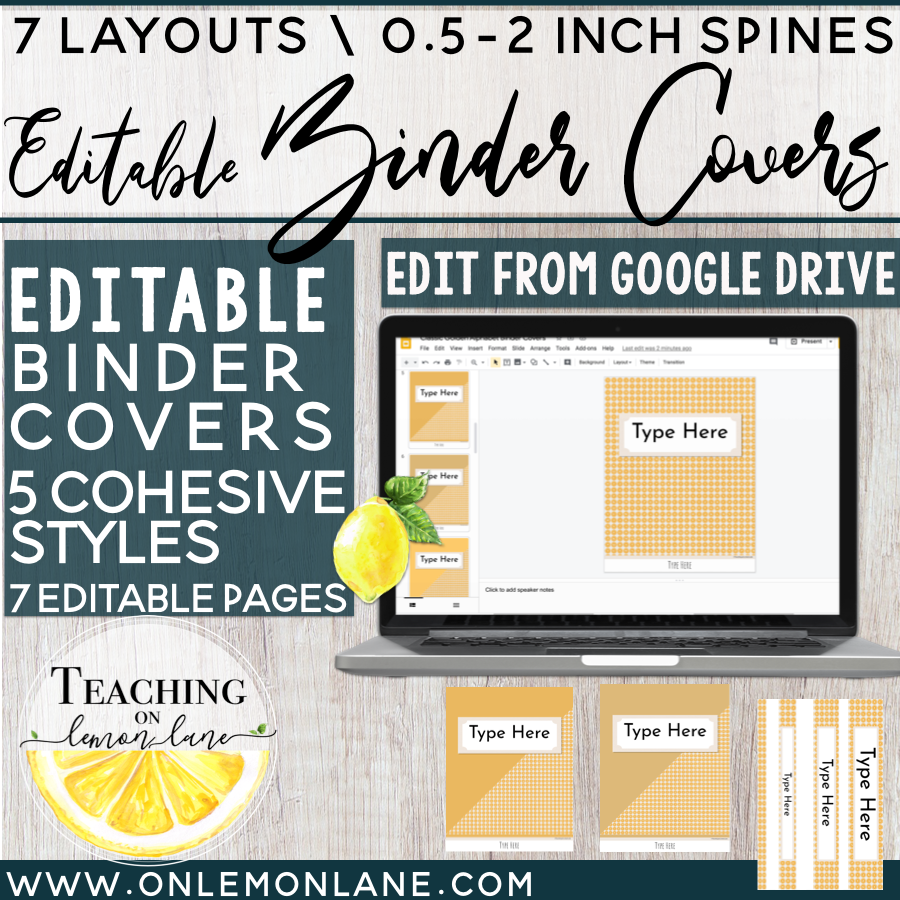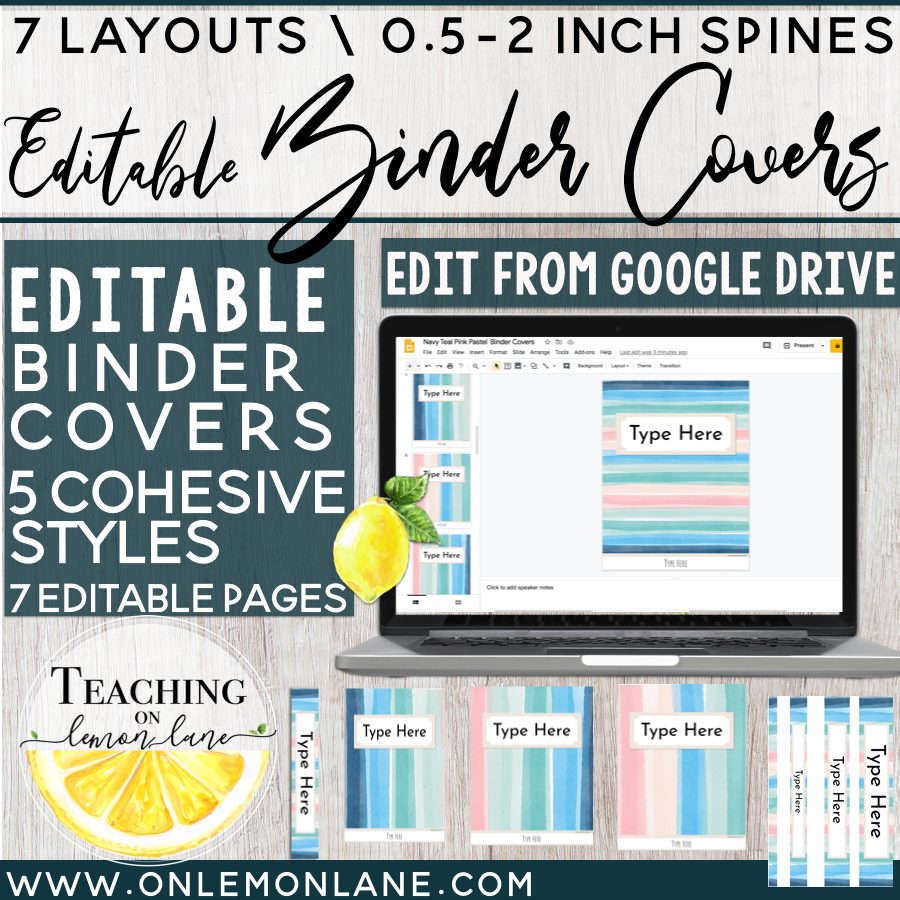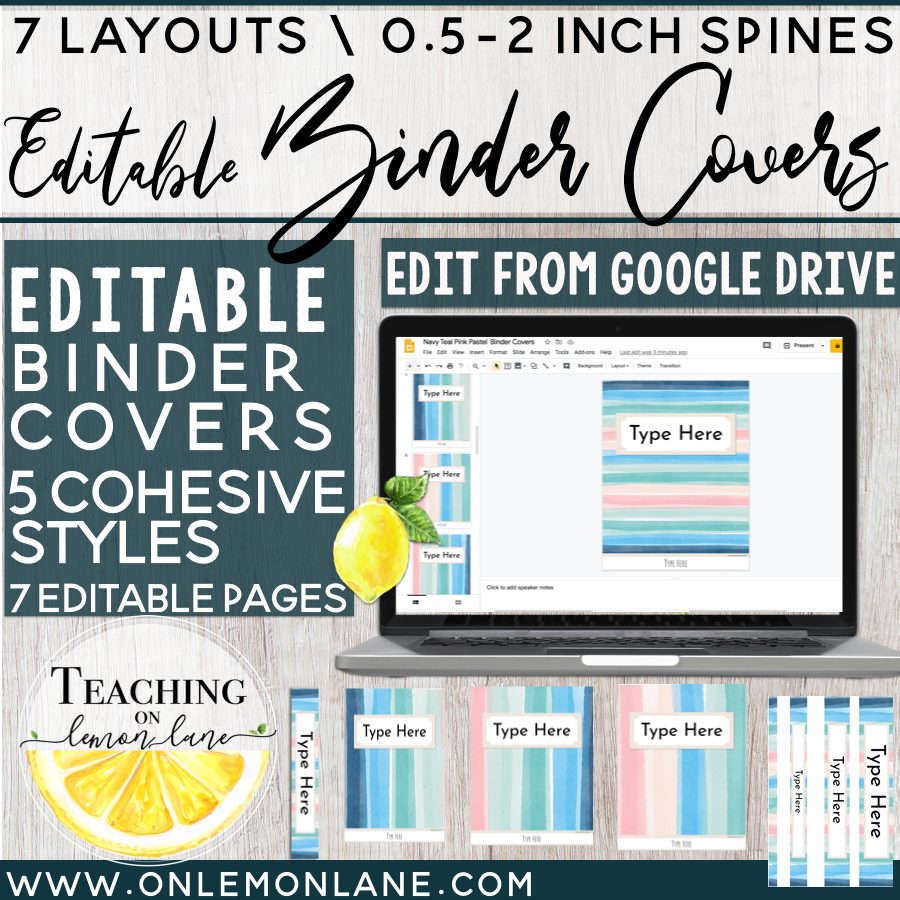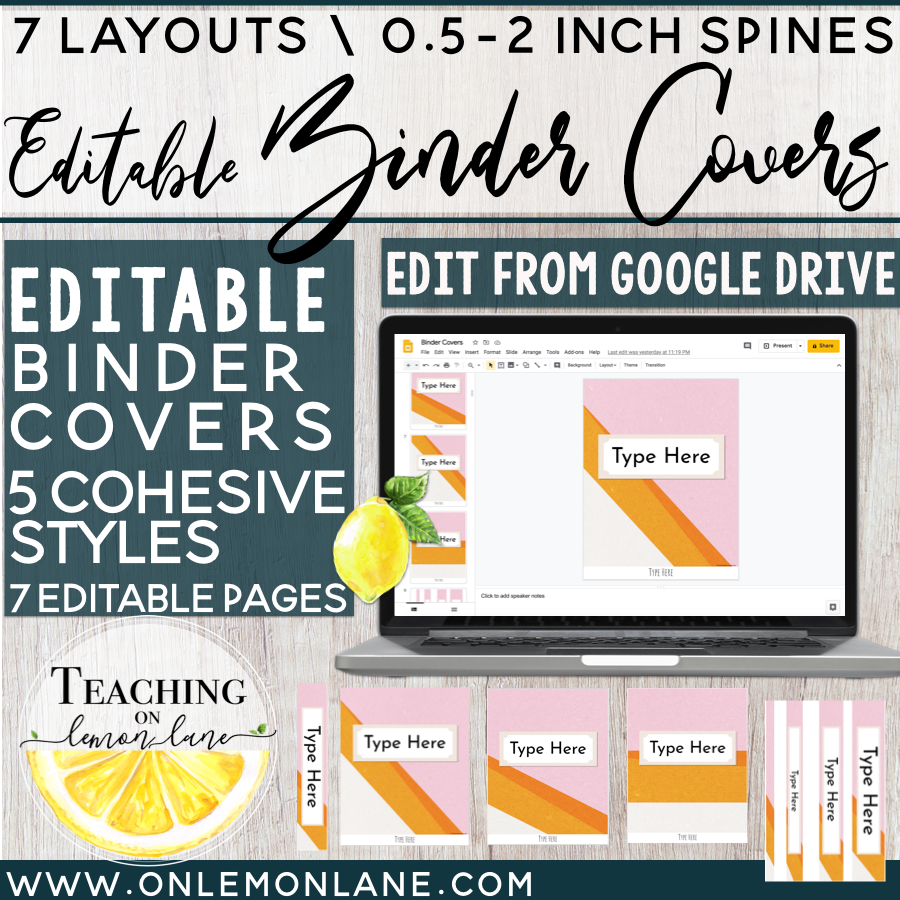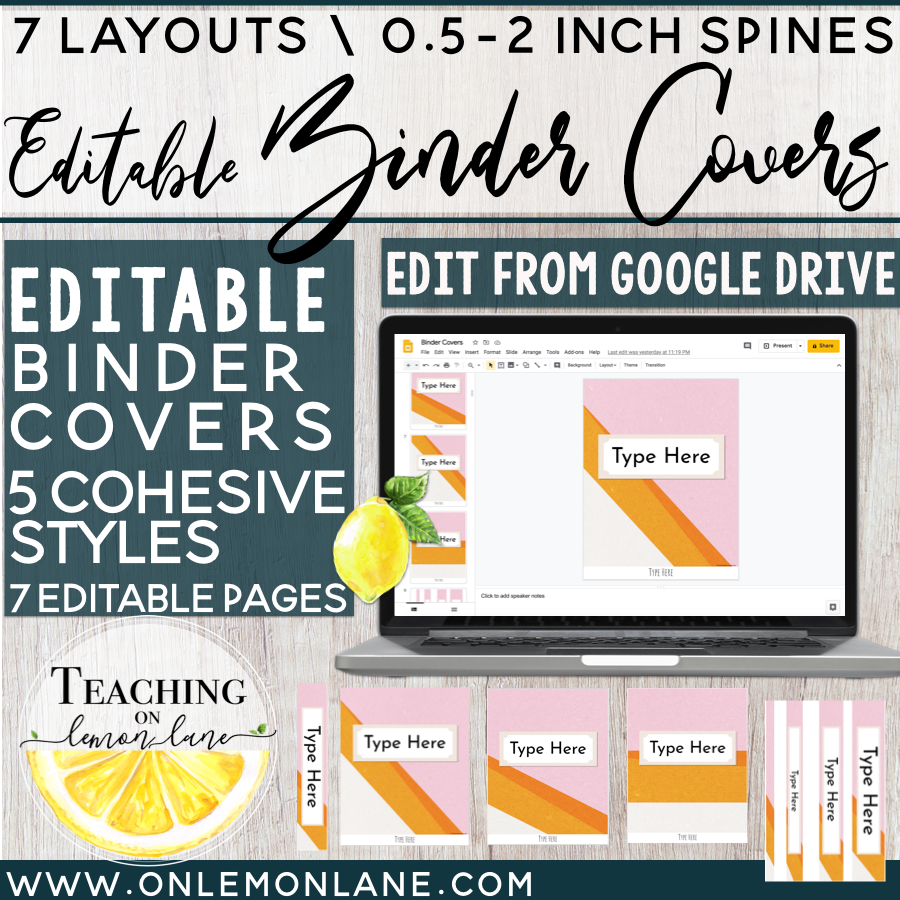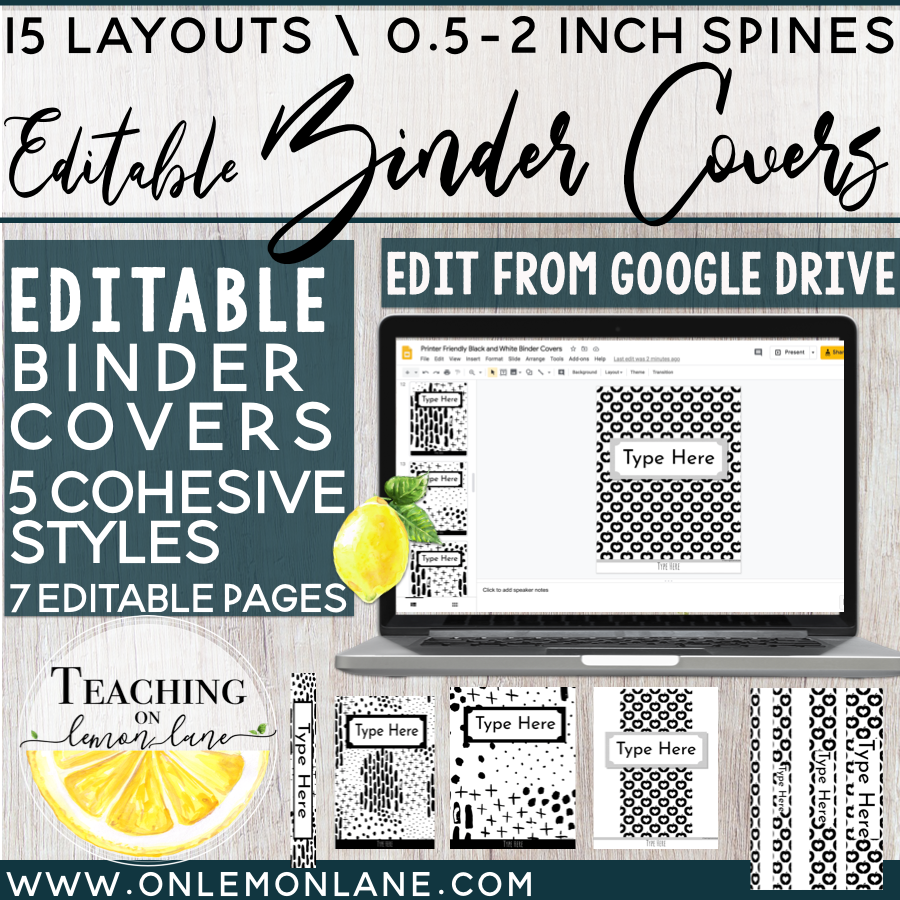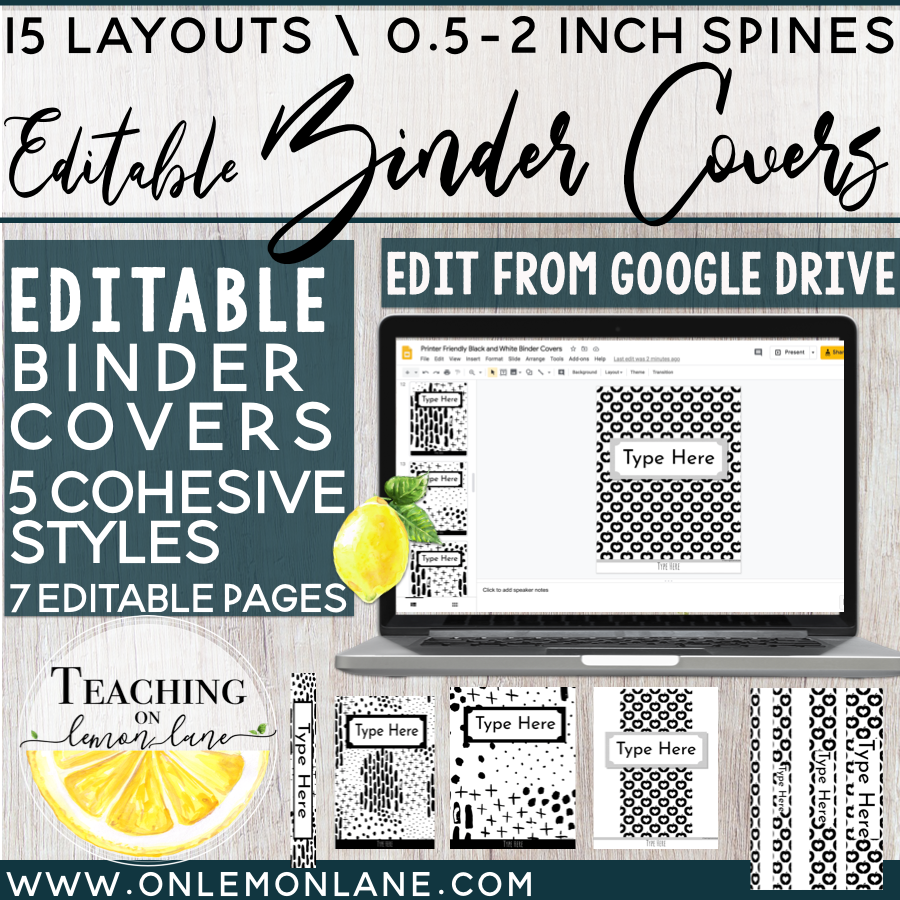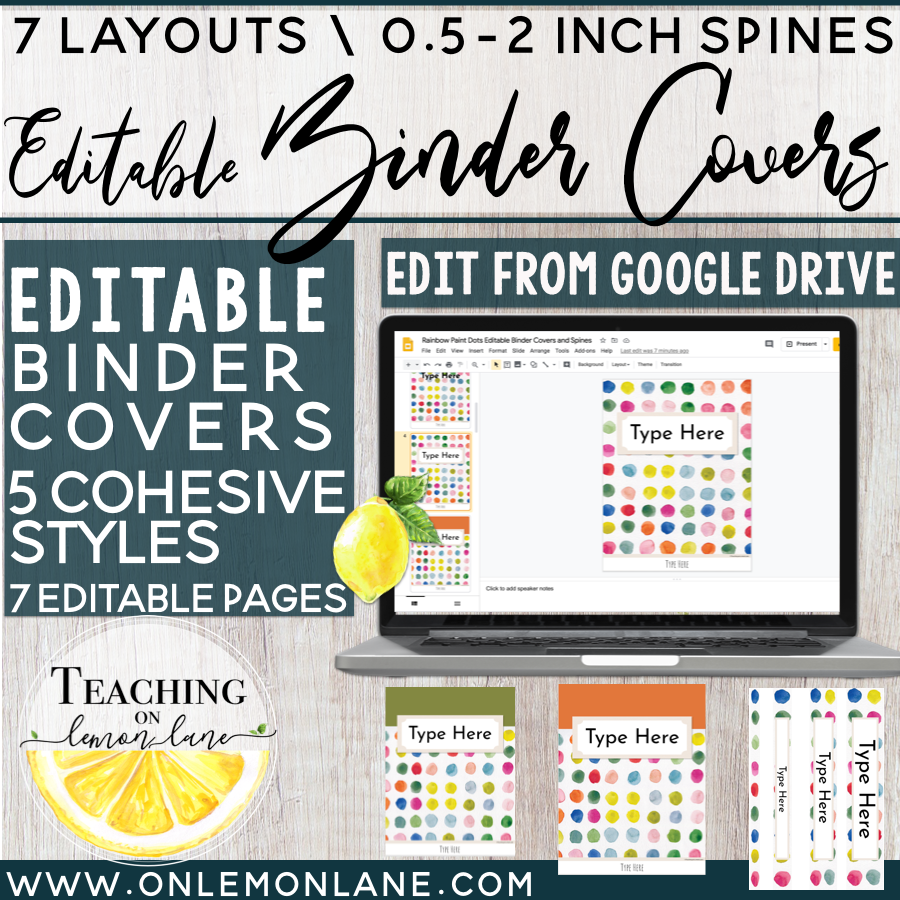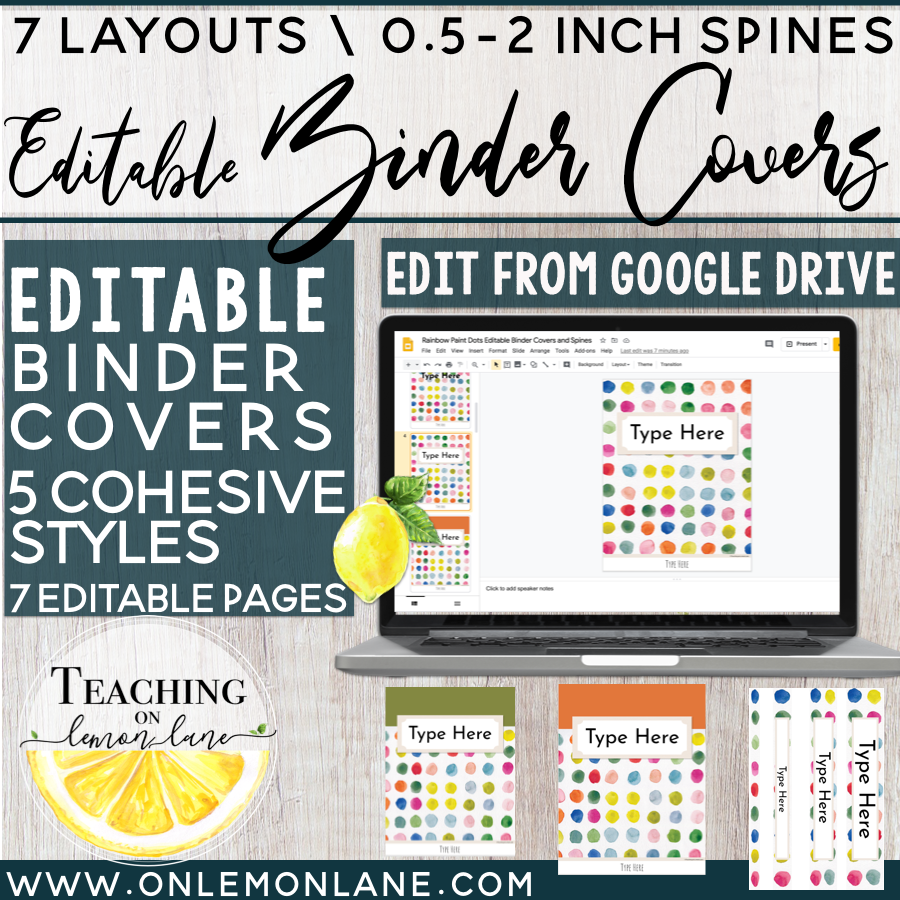 binder cover teal gold cover
blue leopard binder cover product cover
Brushed Rainblow BInder Cover Product Cover
Gold and Teal Binder Cover
golden alphabet binder cover product cover
navy teal pink binder cover product cover
pink tangerine binder cover product cover
printer friendly black and white binder cover product cover
rainbow dot binder cover product cover
I use these binder covers to better organize my substitute binders, literacy circles, and guided reading groups! What do you plan to use the covers for? Which style is your favorite? Comment below!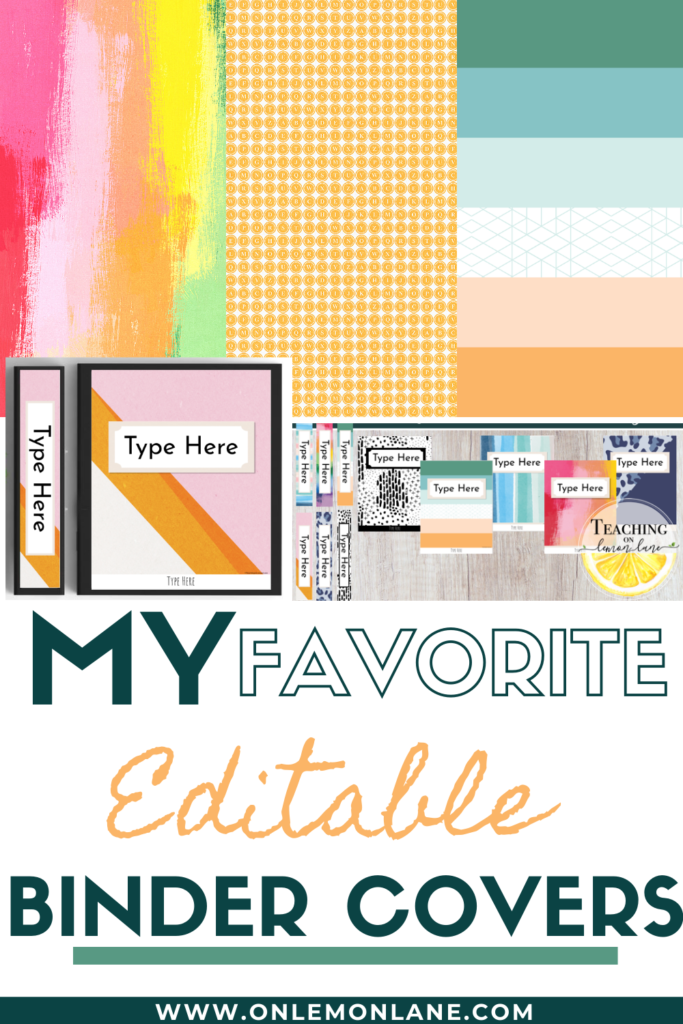 To stay up-to-date on new blog posts, freebies, exclusive promo codes, and sales… Join the Teaching on Lemon Lane Community! Pick any or all of the following to stay in the loop of all things Teaching on Lemon Lane. 
If you enjoyed this PLEASE SHARE! Sharing on Pinterest, Facebook, or tagging on Instagram is a simple, yet wonderful way to support the efforts of Teaching on Lemon Lane!