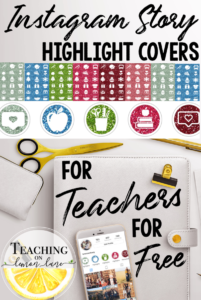 Since creating the Teaching on Lemon Lane IG account, I have been blown away by the community found on Instagram. Here you find a world of support, understanding, camaraderie, and fresh new ideas to implement into your classroom. I wanted to do something that would be appreciated by my teaching friends and the idea of sharing icon covers for their highlight stories seemed like the perfect one.
What's Included
72 Individual Teaching related Icons
12 Different Themes including:
Blue/Green Watercolor
Blue Glitter 
Classic Black and White 
Green Glitter 
Hot Pink Glitter 
Mint Glitter 
Pink Glitter 
Red Glitter 
Basic Watercolor 
Shades of Yellow 
Purple Watercolor 
Rainbow Watercolor
Themes can be mixed and matched and used interchangeably giving you the freedom to create a look unique to you and your profile!
Personal Use Only:
For more information on this license please see the Terms and Conditions Page.
This download is good for 1 individual license. This means no sharing, however, please direct family, friends, and coworkers here to download their own individual copy!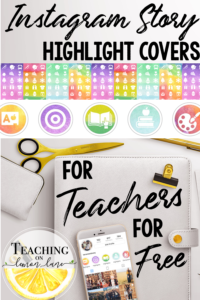 Instagram Highlight Icon covers are a fun way to add a cohesive and professional look to your teaching page. Make sure to tag and follow @TeachingonLemonLane so I can see all the fun ways you were able to incorporate them!
How To Install:
This video is a quick tutorial for iPhone users.
If you still have questions check out this awesome step by step guide by The Preview App or leave a comment!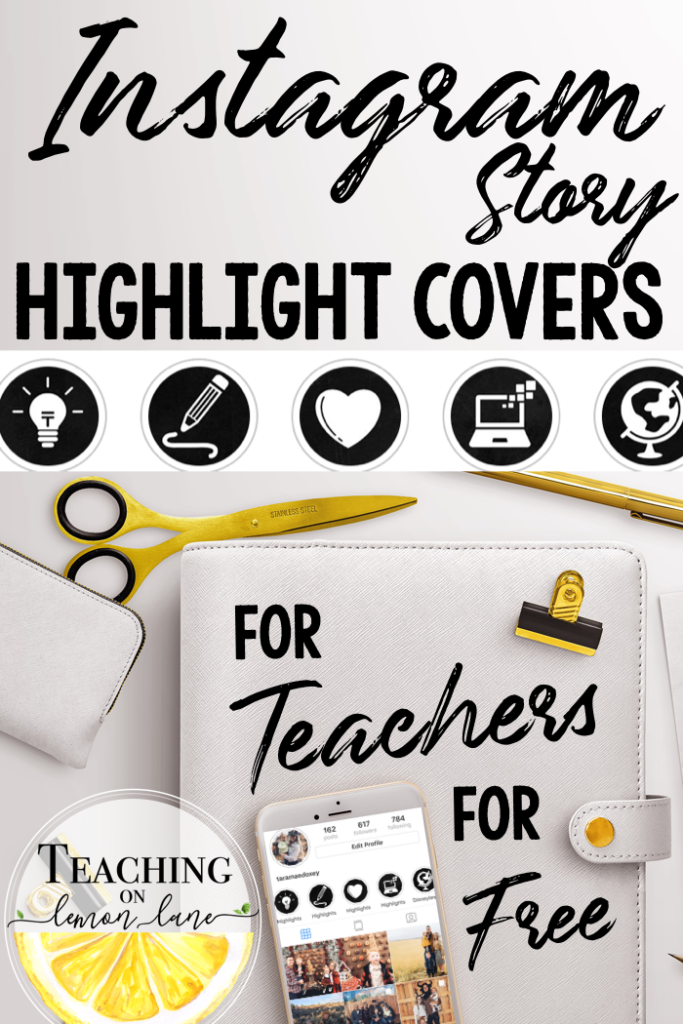 To stay up-to-date on new blog posts, freebies, exclusive promo codes, and sales… Join the Teaching on Lemon Lane Community! Pick any or all of the following to stay in the loop of all things Teaching on Lemon Lane. 
If you enjoyed this PLEASE SHARE! Sharing on Pinterest, Facebook, or tagging on Instagram is a simple, yet wonderful way to support the efforts of Teaching on Lemon Lane!