Weekly Free Come Follow Me Doctrine and Covenants Resources, Activities, Ideas, Printables, and Supports for Your Students, Toddlers, Family, and Individual Study!
To stay up to date, make sure to follow @livingonlemonlane on Instagram!
Make sure to tag a friend to help spread the word. 
Week 18 COME FOLLOW ME: Doctrine and Covenants – TEACHING IDEAS & RESOURCES | D&C Sections 45
Questions to Ponder:
When I first began my individual study… these questions threw me off. Simply because many of these questions required so much depth and individual reflection in order to answer honestly. My first approach to Come Follow Me was to get in, get out, get it done, check it off. These questions simply didn't allow me to do so. In fact, I felt a little sick when I would read a question like, "How does the spirit speak to you?" and I wouldn't know the answer right away. After a time, and pondering on that specific question I realized IT'S OKAY. In fact, I think these questions were meant to be set aside, thought about, and pondered. When we try and come up with the quick easy, obvious, answer, we are depriving ourselves of an opportunity to reflect, ponder, pray, and RECEIVE REVELATION. Is this not the whole reason for Come Follow Me? Are we not trying to finetune and recognize how we, and how to receive personal revelation. So each week I will list out some of the questions issued in Come Follow Me. Maybe you pick to ponder about all of them, maybe you pick just one. Whatever you do, ponder on this for the ENTIRE week. Pray about it, discuss it with loved ones, then at the start of the new week, take the time to write down your impressions or thoughts, share them with your family, testify of powerful insights. Each Come Follow Me Lesson asks important and reflective questions.
Have you ever felt inadequate or unworthy before God? You may find reassurance in Doctrine and Covenants 45:1–5.

What do words like "advocate" and "pleading" suggest to you?
How does the Savior advocate for you, or plead your cause?
What does it mean to you to know that Christ is your Advocate?

As you read Doctrine and Covenants 45:9–10, ponder how gospel covenants have been a standard for you. How would your life be different if you did not have these covenants?
What do you find that helps you "be not troubled" about the last days?
What do you learn in Doctrine and Covenants 45:31–32, 56–57 about preparing for the Lord's Second Coming?
It might be helpful to review the parable of the ten virgins, found in Matthew 25:1–13. The Savior compared the oil in this parable to truth and to the Holy Spirit (see Doctrine and Covenants 45:57). What insights do you gain when you read the parable this way?

What do you learn about Zion—both the ancient city of Enoch's day and the latter-day city—from Doctrine and Covenants 45:11–15, 66–71 Today the command to establish Zion refers to establishing God's kingdom wherever we live—wherever the children of God gather to the safety of His "everlasting covenant" (verse 9). What can you do to help build Zion where you are?

What does an advocate do for us? You could watch the video "The Mediator" (

ChurchofJesusChrist.org

) and talk about why the Savior is called our Advocate.
If your family had a "standard," or flag, to represent your commitment to the gospel, what would it look like? It might be fun to make a family flag together and discuss how you can help others follow the gospel standards.
What are our "holy places"? What does it mean to "not be moved"? How can we make our home a holy place?
How can you help family members understand what it means to watch for the Savior's Second Coming? Maybe you could think of an event that you are anticipating and share ways that you are "watching" for that event. Or you could bake something together and watch for signs that it is ready to eat. What are we doing to watch for the Savior's Second Coming?
Lesson:
Excerpt from Faith Proceeds the Miracle:
Elder Spencer W. Kimball explained:

"I believe that the Ten Virgins represent the people of the Church of Jesus Christ and not the rank and file of the world. All of the virgins, wise and foolish, had accepted the invitation to the wedding supper; they had knowledge of the program and had been warned of the important day to come. They were not the gentiles or the heathens or the pagans, nor were they necessarily corrupt and reprobate, but they were knowing people who were foolishly unprepared for the vital happenings that were to affect their eternal lives.

"They had the saving, exalting gospel, but it had not been made the center of their lives. They knew the way but gave only a small measure of loyalty and devotion. I ask you: What value is a car without an engine, a cup without water, a table without food, a lamp without oil?

"Rushing for their lamps to light their way through the blackness, half of them found them empty. They had cheated themselves. They were fools, these five unprepared virgins. Apparently, the bridegroom had tarried for reasons that were sufficient and good. Time had passed, and he had not come. They had heard of his coming for so long, so many times, that the statement seemingly became meaningless to them. Would he ever come? So long had it been since they began expecting him that they were rationalizing that he would never appear. Perhaps it was a myth.

"Hundreds of thousands of us today are in this position. Confidence has been dulled and patience worn thin. It is so hard to wait and be prepared always. But we cannot allow ourselves to slumber. The Lord has given us this parable as a special warning.

"At midnight, the vital cry was made, 'Behold, the bridegroom cometh; go ye out to meet him.' …

"At midnight! Precisely at the darkest hour, when least expected, the bridegroom came. When the world is full of tribulation and help is needed, but it seems the time must be past and hope is vain, then Christ will come. The midnights of life are the times when heaven comes to offer its joy for man's weariness. But when the cry sounds, there is no time for preparation. The lamps then make patterns of joy on the hillside, and the procession moves on toward the house of banqueting, and those without lamps or oil are left in darkness. When they have belatedly sought to fulfill the requirements and finally reach the hall, the door is shut. In the daytime, wise and unwise seemed alike; midnight is the time of test and judgment—and of offered gladness. …

"The foolish asked the others to share their oil, but spiritual preparedness cannot be shared in an instant. The wise had to go, else the bridegroom would have gone unwelcomed. They needed all their oil for themselves; they could not save the foolish. The responsibility was each for himself.

"This was not selfishness or unkindness. The kind of oil that is needed to illuminate the way and light up the darkness is not shareable. How can one share obedience to the principle of tithing; a mind at peace from righteous living; an accumulation of knowledge? How can one share faith or testimony? How can one share attitudes or chastity, or the experience of a mission? How can one share temple privileges? Each must obtain that kind of oil for himself.

"The foolish virgins were not averse to buying oil. They knew they should have oil. They merely procrastinated, not knowing when the bridegroom would come.

"In the parable, oil can be purchased at the market. In our lives the oil of preparedness is accumulated drop by drop in righteous living. Attendance at sacrament meetings adds oil to our lamps, drop by drop over the years. Fasting, family prayer, home teaching, control of bodily appetites, preaching the gospel, studying the scriptures—each act of dedication and obedience is a drop added to our store. Deeds of kindness, payment of offerings and tithes, chaste thoughts and actions, marriage in the covenant for eternity—these, too, contribute importantly to the oil with which we can at midnight refuel our exhausted lamps.

"Midnight is so late for those who have procrastinated." (Faith Precedes the Miracle, pp. 253–56.)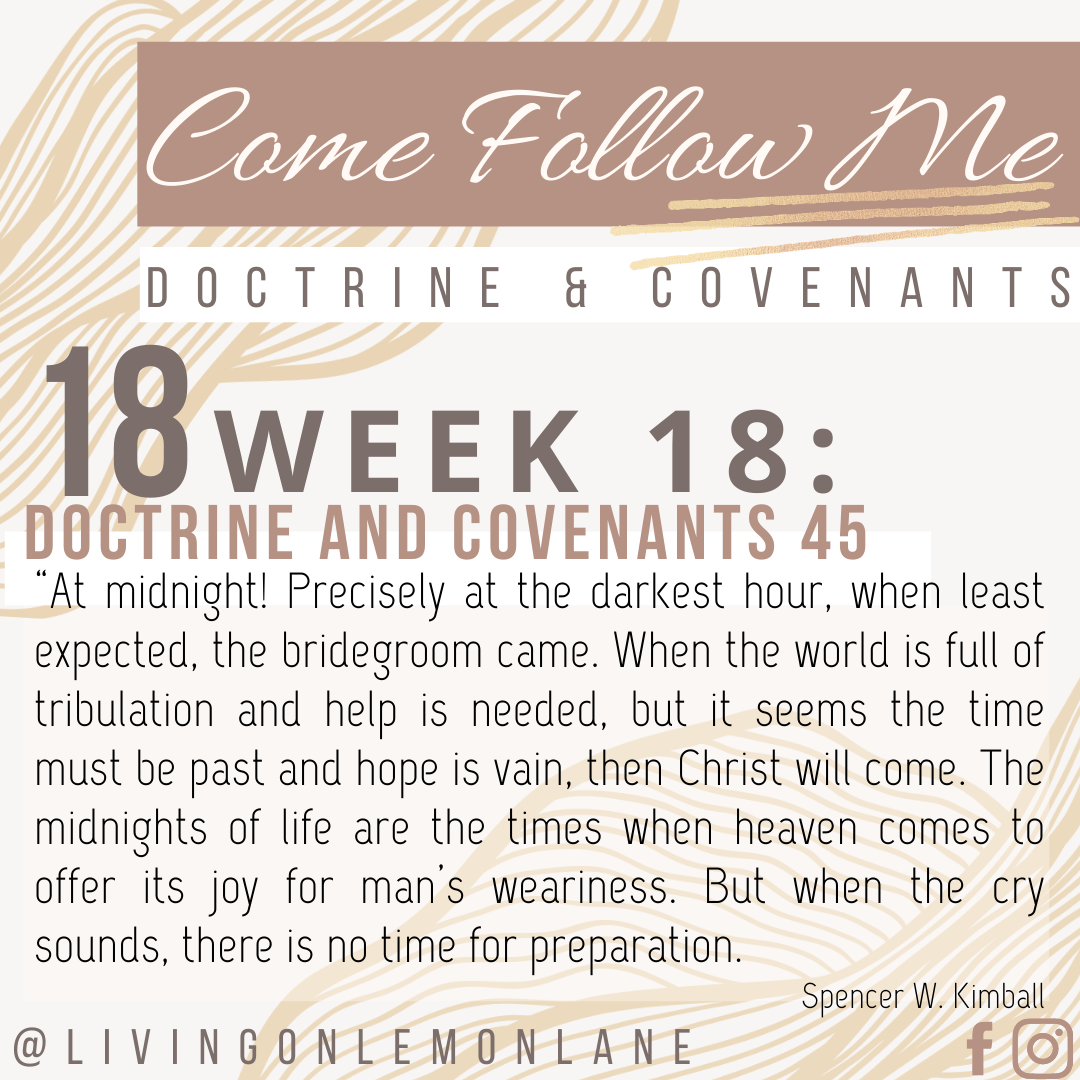 Make sure to tag a friend to help spread the word. 
Teaching Ideas for Toddlers & Young Children
Watch or Listen To:
With young children, I understand the STRUGGLE and the attention span you are dealing with. Below are some of my favorite videos or audio recordings|podcasts you can listen to and watch with your children.  Many of these are PERFECT for when everyone is strapped in the car seat. My 5-year-old now requests many of these over the radio. This allows us to listen, review and discuss together, and listen again throughout the week.  Many of the videos I share can be found on the Saint's Radio Channel App. (Formerly Mormon Channel App, If you don't already have this, DOWNLOAD NOW.)
I am absolutely LOVING the YouTube Channel, Latter Day Kids. Each week they put out a beautifully illustrated video meant for young children to be used in conjunction with the Come Follow Me Lessons.  You can even head to their website to download discussion questions to go along with the video and a fun coloring page.
I've recently teamed up with David Bowman artist, author, and creator of the Drawn-In Video Subscription to bring a discount to all Living on Lemon Lane readers. This is one of the ONLY Paid Come Follow Me product that I have a subscription to, and it is worth every cent. Each week you get TWO engaging and fun videos (around 20 minutes long each!) as well as exclusive content and printables! Like his books, instead of just introducing the scripture story he explains a principle, then takes it a step further by exploring APPLICATION.  Click here to watch his Free Videos, If you're interested make sure to use the promo code LEMONLANE10 at checkout to receive 10% off of the yearly membership!
FULL FREE SAMPLE VIDEO THIS WEEK!!! Head to davidbowmanart.com for more information!
Read:
Activity Suggestions: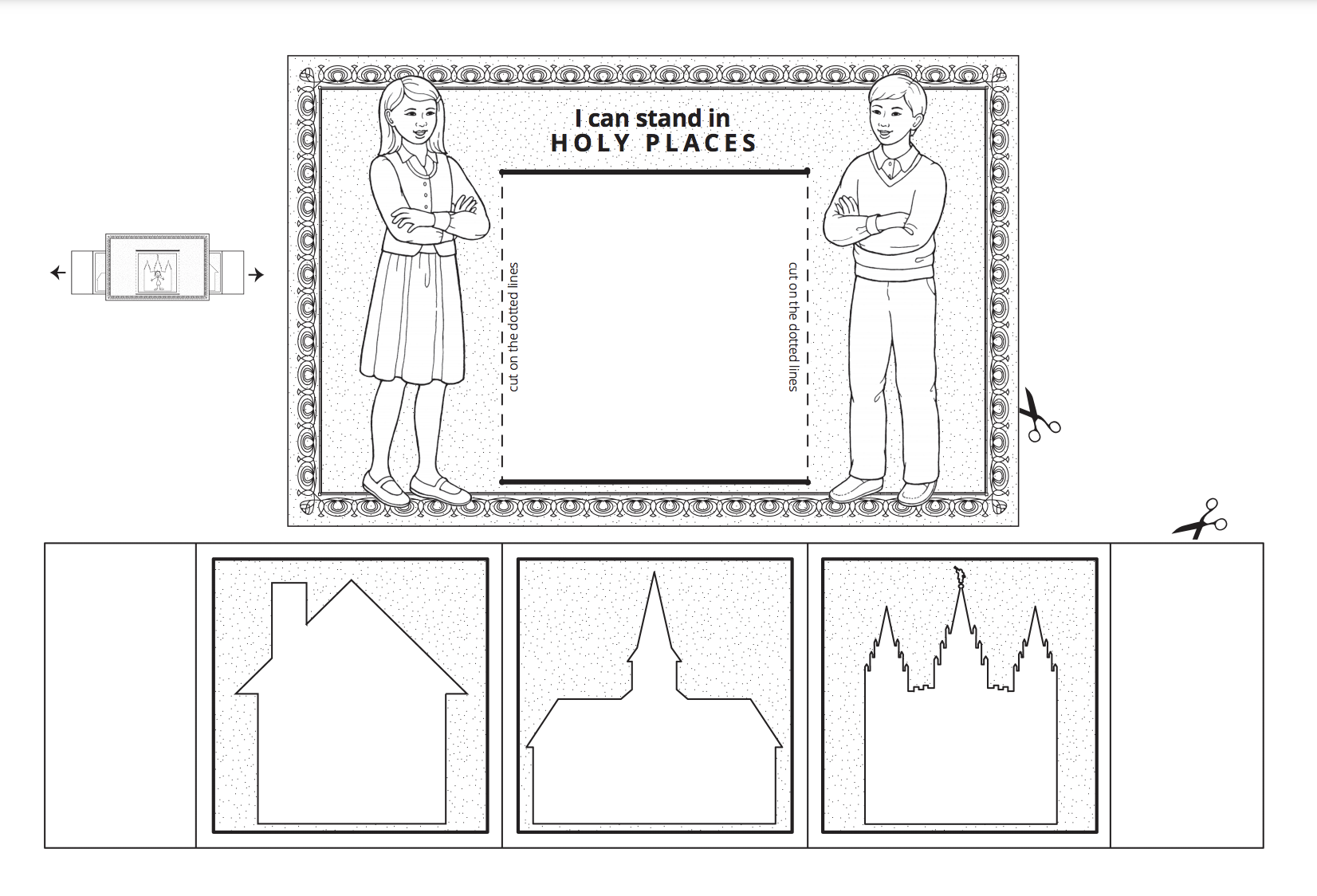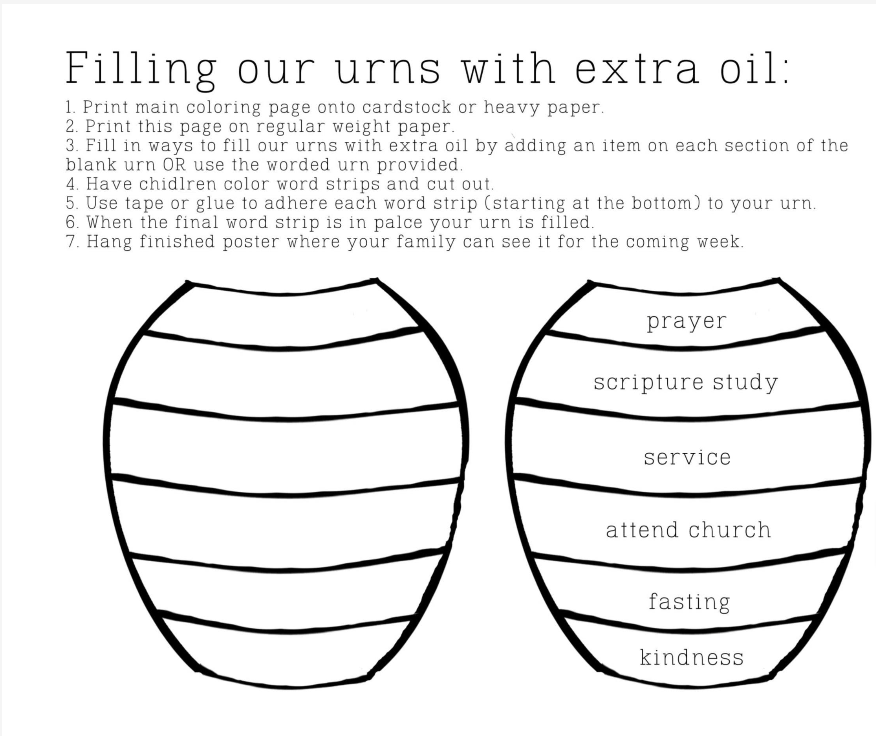 Click Here for a Great Resource from A Year of FHE on Preparing for the Second Coming
Doctrine and Covenants Coloring Book:
***Also Available as a DIGITAL coloring page through the Gospel for Kids App
As someone who LOVES all things: Good-Design, and Attention to Detail, I'm a complete fangirl of Kindred Kids.  I don't mention many paid options for Come Follow Me, but if you are teaching young children, you need to know about Kindred Cards! This is one of those brilliant ideas made to make your life and implementation of Come Follow Me with young children easier. Each week your little ones add a new card to their collection. Each card includes a beautiful illustration, a scripture (perfect for memorizing and rehearsing each day), and a challenge/activity suggestion to try that applies the principle! The cards are TOUGH and made with those tiny destructive hands in mind. I'm so thrilled to offer an exclusive discount code to Living on Lemon Lane readers!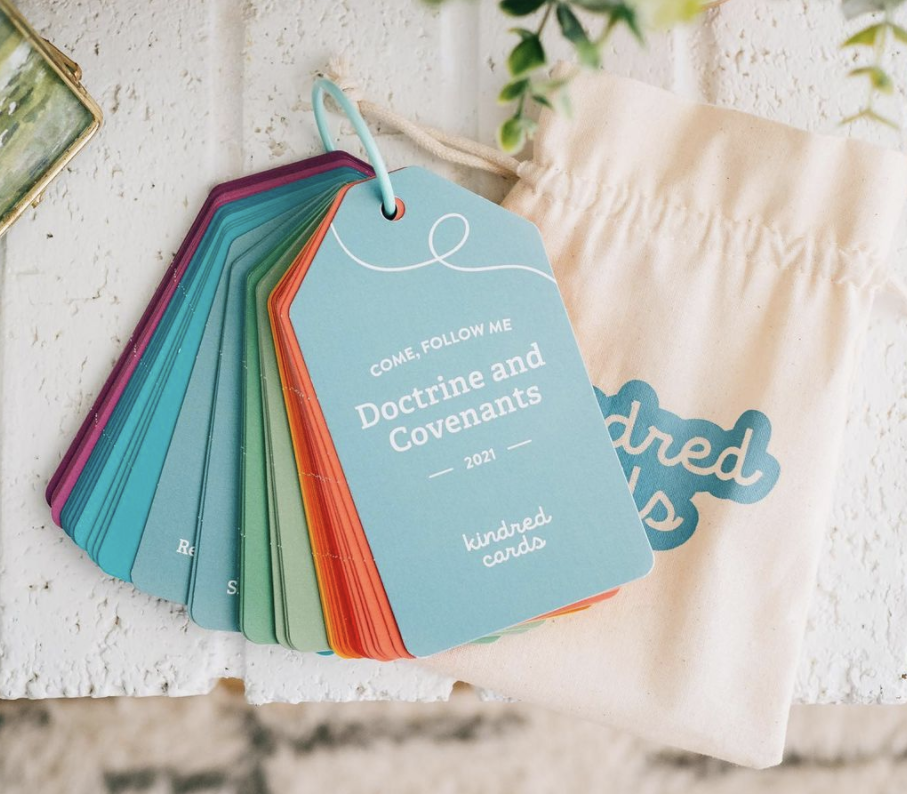 Use promo code   LEMONLANE20  for 20% off your purchase of Kindred Cards! CLICK HERE to Learn More!
As if that wasn't enough, Kindred Kids ALSO creates a FREE download/activity every week for Come Follow Me.
 True to Kindred Kid style, each activity is thoughtful, creative, and completely beautiful! In order to access the FREE download, you will need to "shop" for it. Meaning you will add the activity to your shopping cart, then check out with your email and address. No payment information is needed, just continue to the next step! Click on the link below to check out this week's FREE Come Follow Me Download/Activity!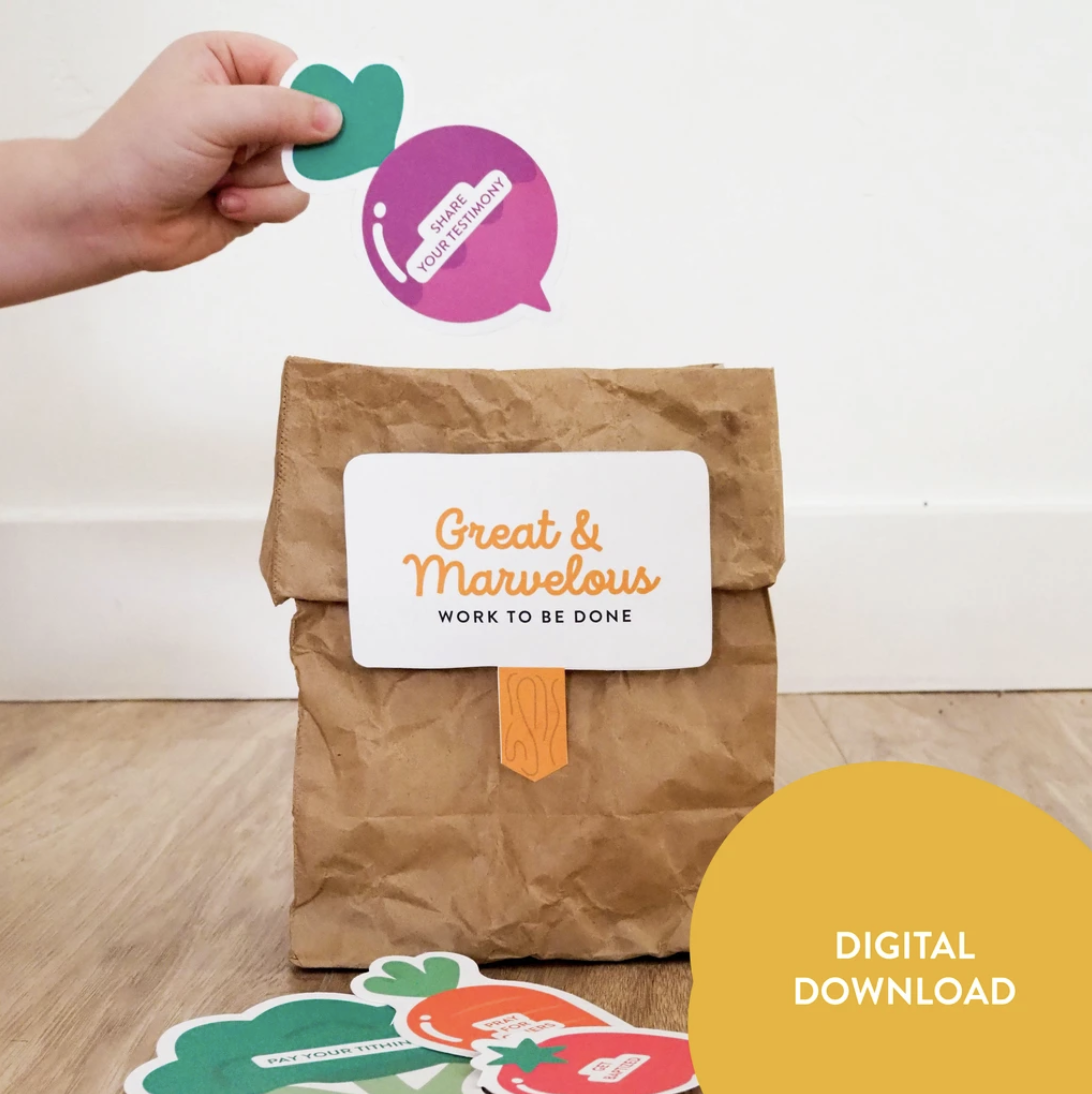 Click Here to "Shop" for this week's Come Follow Me Freebie by Kindred Kids
Click Here to follow Kindred Kids on Instagram  ***This is a great way to support & say THANK YOU for sharing and keeping the weekly activities FREE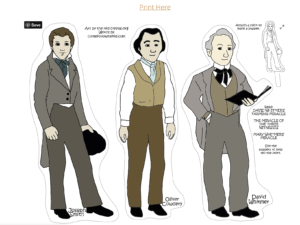 Since stumbling across Crystal's website, she continues to AMAZE me at the FREE and creative content she makes WEEKLY. I can't wrap my mind around the commitment, time, and talent she devotes each week. If this isn't an example of sharing your talents to build up the Kingdom, I'm not sure what is…. Make sure to check out @the.red.crystal activities for the week! Here you will find fun interactive printables, games, and activities aligned with Come Follow Me for the Week!
Click Here to Check Out the Red Crystal
People of the Doctrine Covenants: