Make sure to tag a friend to help spread the word. 

Come Follow Me: Book of Mormon, Teaching Ideas and Free Resources
Mormon 7 – 9
QUESTIONS TO PONDER:
Each Come Follow Me Lesson asks important and reflective questions. When I first began my individual study these questions threw me off. Simply because many of these questions required so much depth and individual reflection in order to answer honestly. My first approach to come follow me was to get in, get out, get it done, check it off. These questions simply didn't allow me to do so. In fact, I felt a little sick when I would read a question like, "How does the spirit speak to you?" and I wouldn't know the answer right away. After a time, and pondering on that specific question I realized IT'S OKAY. In fact, I think these questions were meant to be set aside, thought about, and pondered. When we try and come up with the quick easy, obvious, answer, we are depriving ourselves of an opportunity to reflect, ponder, pray, and RECEIVE REVELATION. Is this not the whole reason for Come Follow Me? Are we not trying to finetune and recognize how we, and how to receive personal revelation.
So each week I will list out some of the questions issued in Come Follow Me. Maybe you pick to ponder about all of them, maybe you pick just one. Whatever you do, ponder on this for the ENTIRE week. Pray about it, discuss it with loved ones, then at the start of the new week, take the time to write down your impressions or thoughts, share them with your family, testify of powerful insights.
What does Mormon's message teach you about Jesus Christ and His gospel?

Why might Mormon have chosen this message to conclude his writings?

What experiences have helped you know that the Book of Mormon is of great worth?
Jesus Christ showed Moroni what would be happening when the Book of Mormon came forth (see Mormon 8:34–35), and what Moroni saw led him to give bold warnings for our day. As you read Mormon 8:26–41 and 9:1–30, ponder whether there are any signs of these attitudes and actions in your life. What could you do differently?
What do you learn from Moroni that can help you bring others closer to Heavenly Father and Jesus Christ?
Mormon 7:5–7, 10; 9:11–14 What do these verses teach us about Heavenly Father's plan and why we need a Savior?
What have we learned in our study of the Book of Mormon this year that has helped strengthen our belief in the Bible?
How might it have felt to be alone like Moroni was? What impresses us about the work he accomplished?
"Except in the case of His only perfect Begotten Son, imperfect people are all God has ever had to work with. … When you see imperfection, remember that the limitation is not in the divinity of the work" ("Lord, I Believe," Ensign or Liahona, May 2013, 94). Why is it dangerous to focus on imperfections in others, including those who wrote the Book of Mormon?
What does it mean to take the name of Jesus Christ upon us?

Why might someone be ashamed to take upon himself or herself the name of Jesus Christ?
How can we be bold in our testimonies of the Savior?

What miracles can we see in the world around us and in our family?
Lesson:
You may not know this about me, but I love gardening, especially flower gardens. I'm no good at it, and again my good intentions outdo any action on my part, leaving an often neglected and overgrown sight, however, I still love it and love learning, reading, and experimenting with different blooms.
One of my favorite ideas/thought process about gardening is the idea of planting seeds is a demonstration of faith. The ACTION of planting the seeds and caring for them demonstrates your belief or hope in the beauty that may come tomorrow.
As I read the heading form Come Follow Me this week, I was immediately reminded of this idea.
Mormon and Moroni had faith that their record would inspire those living in the latter days. As you read Mormon 7–9, write the impressions that come to you about how you can apply what you are learning. 
Mormon and Moroni had faith that their actions, work, and sacrifice would bring about beauty for tomorrow.
What are you doing today? What seeds are you planting, or in my case SHOULD be planting? What is something you can do today that will bring about a more beautiful tomorrow?
If you are looking for a way to solidify this idea, it just so happens to be the perfect time to plant bulbs. Tulips and daffodils are one of my absolute FAVORITES.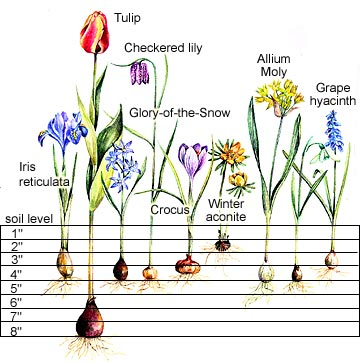 If you've never planted bulbs before here are a few tips:
Plant in a spot where it will receive full sun, or afternoon sun.
Tulips prefer well-drained soil.
Planting before a freeze is optimal, however, you will still have great chances with planting your bulbs in the winter. Tulips are surprisingly hardy.
The larger the bulb, the deeper it will need to be planted. Larger bulbs need to be planted around 6-8inches deep.
When you plant the bulbs the pointy side needs to be pointed up.
Leave them to their own devices and have faith that March will be made more beautiful because of your efforts!
I would LOVE to hear your thoughts on this! Make sure to comment below.
As you plant, consider making a commitment to the figurative seeds you can plant and care for each day. Come March, when your tulips bloom,  reflect on your actions and document the beauty that came because of your actions.
Not sure where to purchase Tulip bulbs at this time… Try Amazon!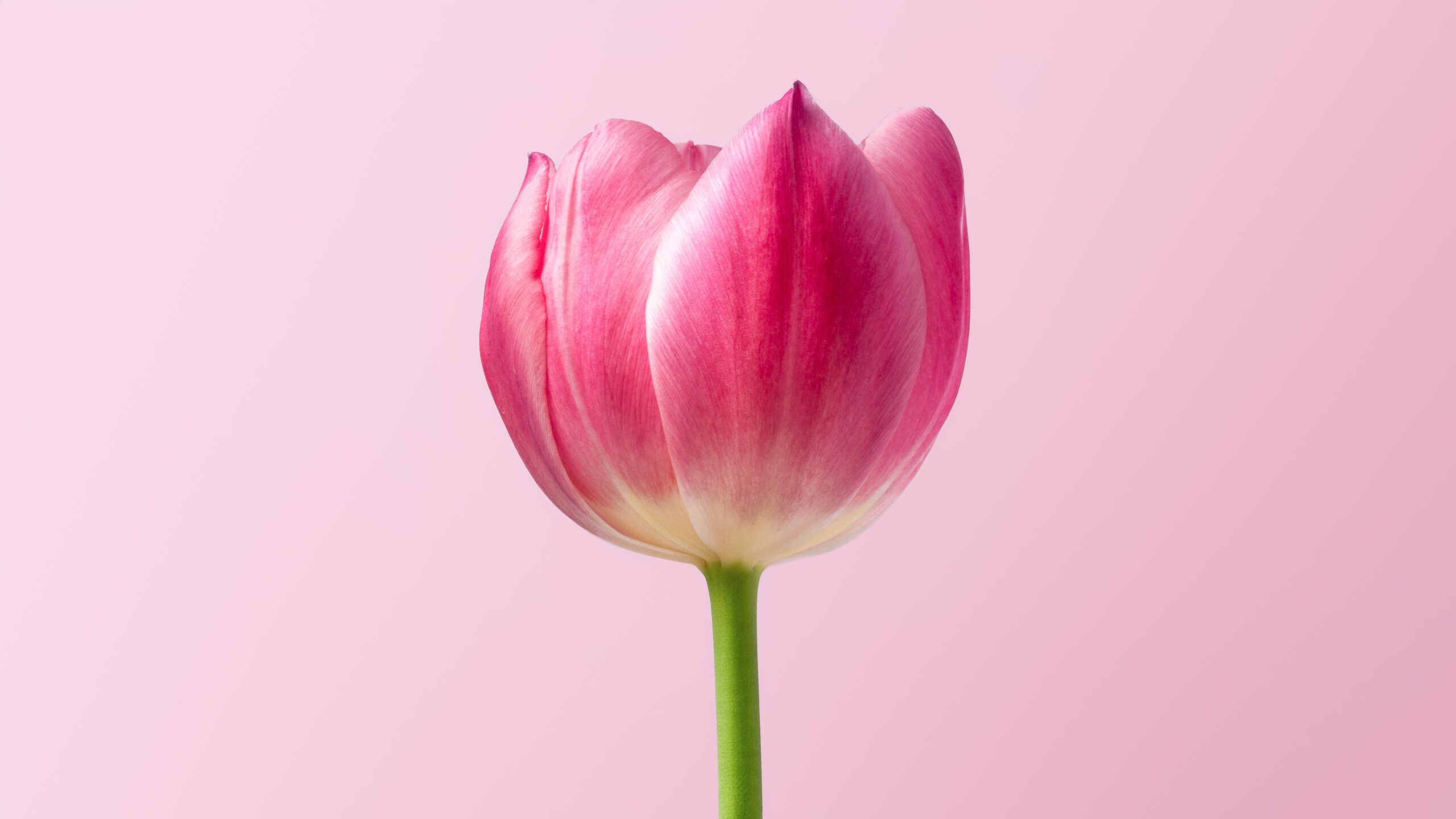 "To gain unshakable faith in Jesus Christ is to flood your life with brilliant light. You are no longer alone to struggle with challenges you know you cannot resolve or control yourself, for He said, 'If ye will have faith in me ye shall have power to do whatsoever thing is expedient in me' (Moroni 7:33; italics added). – Richard G. Scott
If you do any of these activities PLEASE PLEASE PLEASE take pictures and tag me! Post to the Facebook group, or tag @livingonlemonlane on Instagram! Don't forget to pin these images to your Pinterest. This is a SMALL and SIMPLE way to support the efforts of Living on Lemon Lane and sharing these ideas with your friends and family.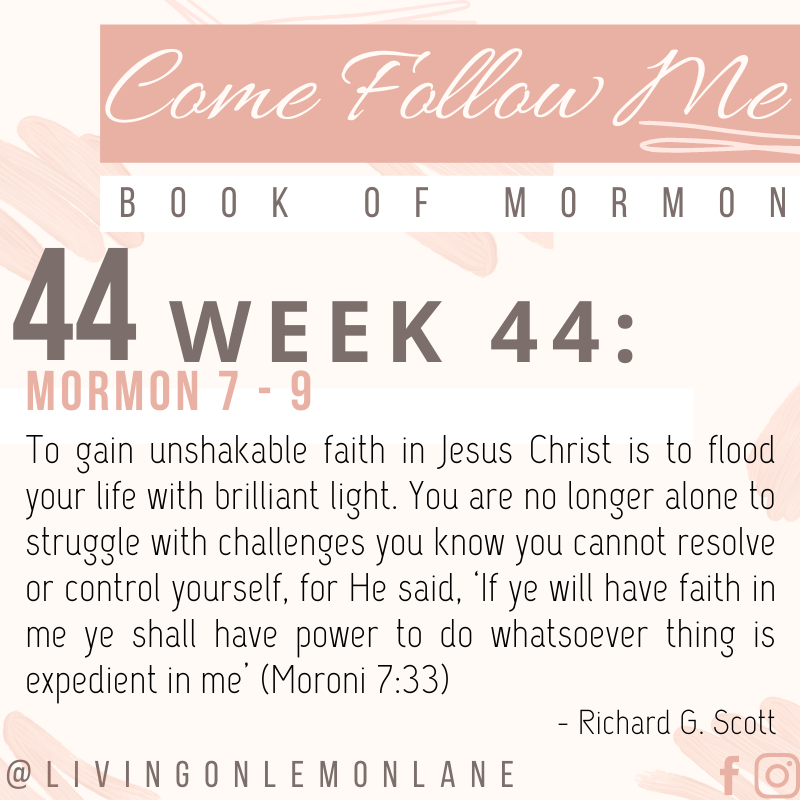 Make sure to tag a friend to help spread the word. 
Teaching Ideas for Toddlers & Young Children
Watch or Listen To:
With a 2-year-old and 4-year-old, I understand the STRUGGLE and the attention span you are dealing with. Below are some of my favorite videos or audio recordings|podcasts you can listen to and watch with your children. My favorites right now are the Book of Mormon Story videos.**Different from the newly released B.O.M. videos. These are illustrated and READ stories to your children. THESE are PERFECT for when everyone is strapped in the car seat. My 4-year-old now requests these over the radio. Each segment is only 2-4 minutes long. This allows us to listen, review and discuss together, and listen again throughout the week.  Many of the videos I share can be found on the Saint's Radio Channel App. (Formerly Mormon Channel App, If you don't already have this, DOWNLOAD NOW.)
I am absolutely LOVING the YouTube Channel, Latter Day Kids. Each week they put out a beautifully illustrated video meant for young children to be used in conjunction with the Come Follow Me Lessons. This week's video is all about All Things Denoting there is a God! You can even head to their website to download discussion questions to go along with the video and a fun coloring page.
Click Here to access this week's Printables and Activities
If you have trouble finding the activity from the link above this one is a direct link, however, please remember to subscribe to Latter Day Kids as a way to THANK them for sharing their talents FREELY. 
Click here to subscribe to Latter Day Kids
The ONLY Paid Subscription I use for Come Follow Me
I've recently teamed up with David Bowman artist, author and creator of the Drawn-In Video Subscription to bring a discount to all Living on Lemon Lane readers. This is the ONLY Paid Come Follow Me product that I have a subscription to, and it is worth every cent. Each week you get TWO engaging and fun videos (around 20 minutes long each!) as well as exclusive content and printables! Like his books, instead of just introducing the scripture story he explains a principle, then takes it a step further by exploring APPLICATION.  Click here to watch his Free Videos, If you're interested make sure to use the promo code LEMONLANE10 at checkout to receive 10% off of the yearly membership!
Click Here to Learn More, Use Code LEMONLANE10 for an exclusive discount off the yearly membership!Head to davidbowmanart.com to watch more FREE episodes and learn more about subscribing ($4.95 per month – gets you 2 episodes PER WEEK that go directly with Come Follow Me as well as supplemental PDF print outs)
PODCAST FOR KIDS:
Read:
Activity Suggestions: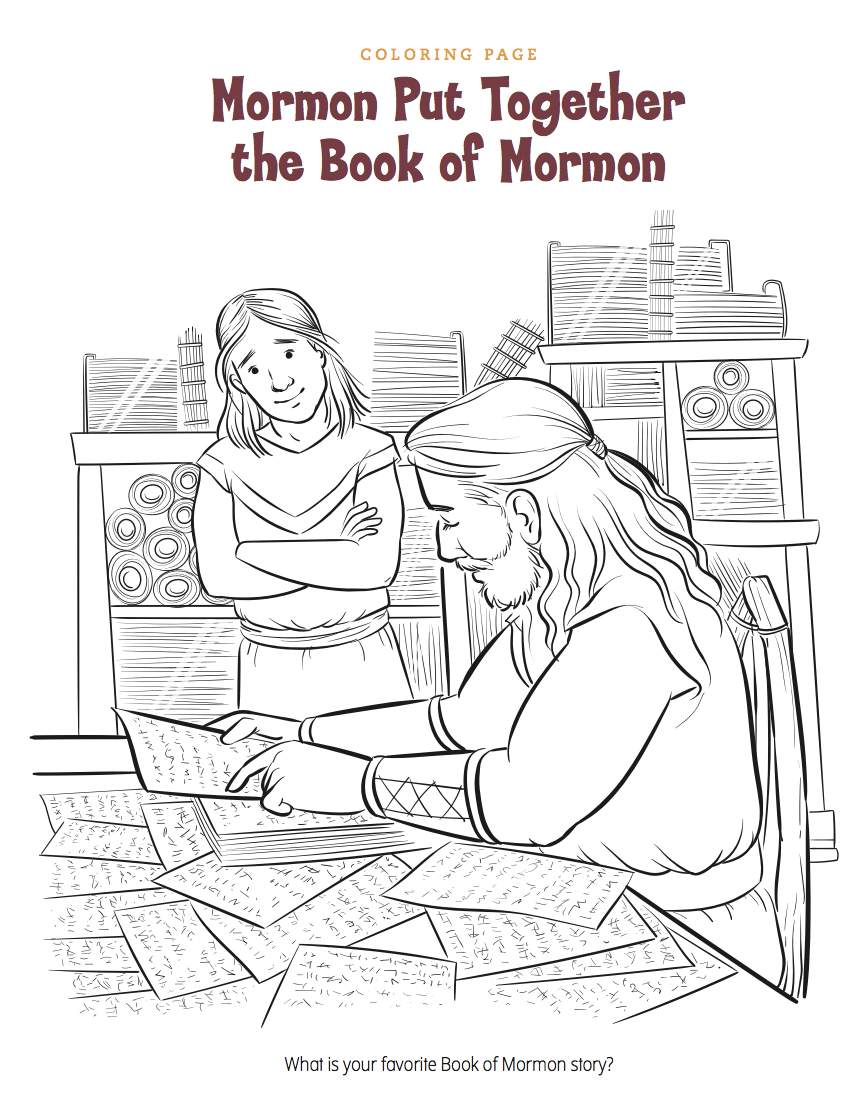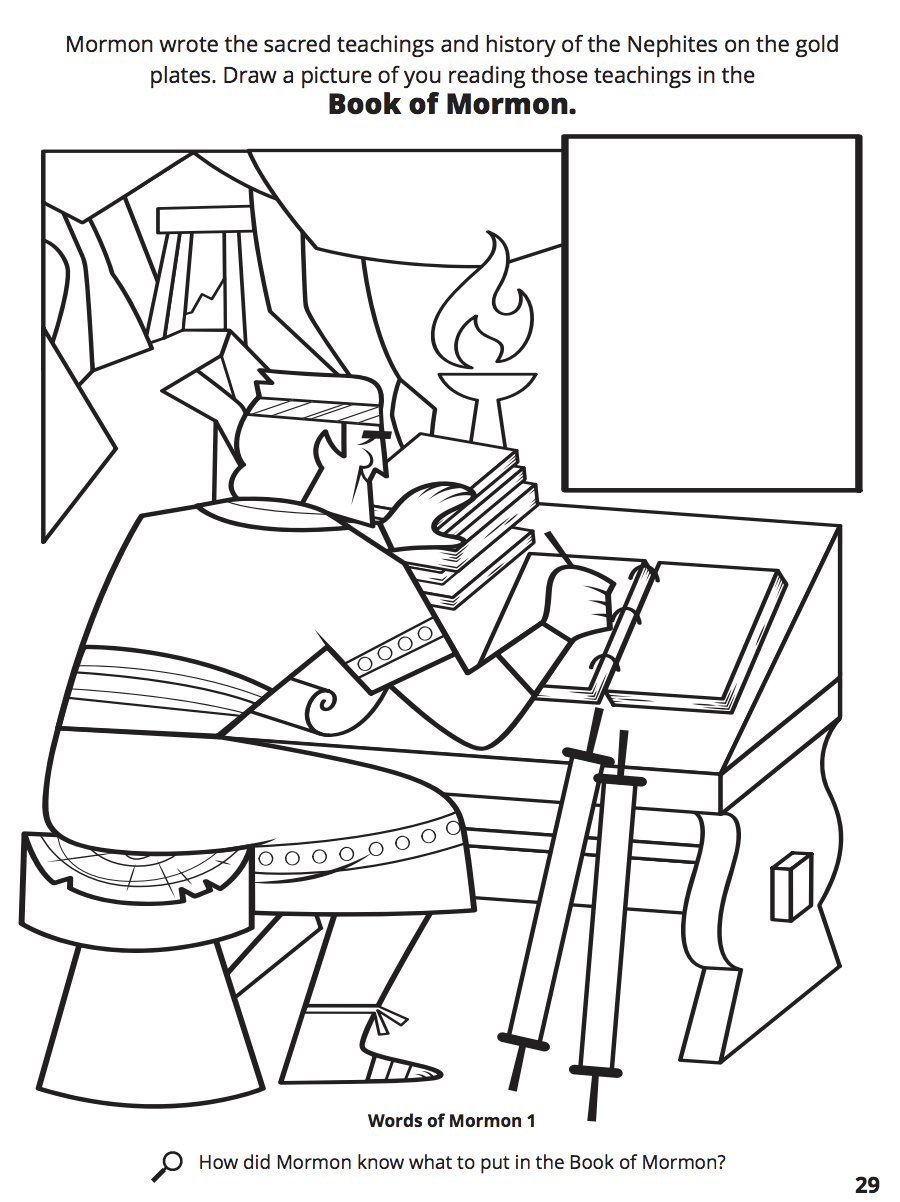 Click Here to Download PAGE 29
Activity Suggestions from the Friend or the Come Follow Me Manual:
Show the children the title page of the Book of Mormon, and point to the words of the title as you read it, emphasizing the word another. Help the children think of other books of scripture that teach us about Jesus. Show them that the Bible has the Old Testament and the New Testament. Help the children say "Old Testament, New Testament" when you point to the Bible and "Another Testament" when you point to the Book of Mormon.
Display a world map or the activity page for this outline, along with a Bible and Book of Mormon. Use these items to teach the children that the Bible is a record of Jesus's teachings in and around Jerusalem and the Book of Mormon is a record of His teachings in the Americas.

For Mormon 7–9 Read Mormon 9:19 together and help your little ones say, "God is a God of miracles." Go to children.ChurchofJesusChrist.org and watch the sing-along video for the song "The Miracle." If your children are old enough, you could learn to sing the chorus together.

Sing "Book of Mormon Stories"(Children's Songbook, 118–19).

Mormon and Moroni knew that the Book of Mormon would be very important for us someday (see Mormon 7:9; 8:14). Our prophet today, President Nelson, has taught that it's worth more than any treasure (see "The Precious Book of Mormon," Friend, Jan. 2020, 2).

Time for a treasure hunt! Have someone in your family hide a copy of the Book of Mormon and leave clues to help everyone else find it. Share why the Book of Mormon is a treasure for you!
 Teaching Ideas for Families
Watch or Listen To:
Finding time to make Come Follow Me can be tough, it can also be tough to keep the attention of family members. The Book of Mormon videos recently released by the church are a WONDERFUL resource. ***Filming has recently been postponed due to Covid 19
Read
I LOVE using the Institute and Seminary Manuals to aid my study! They answer questions, provide insight and background coupled with beautiful quotes from Prophets and Apostles.
Activity Suggestions: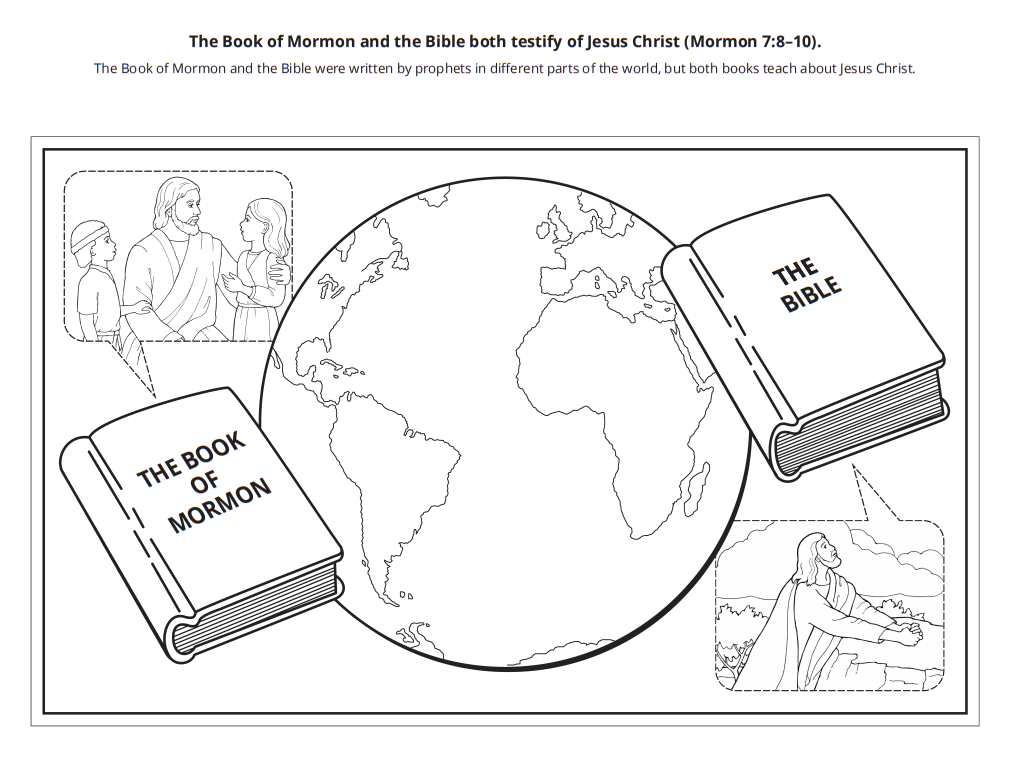 Activity Suggestion from Come Follow Me:
Read Mormon 8:3, emphasizing that Moroni was all alone, but he still kept the commandments, including the commandment to finish the Book of Mormon. Share a time when you were faithful even when you felt alone.

After discussing Moroni's example, share some scenarios in which a child must decide whether or not to choose the right, even though no one is looking. What would Moroni have done?

Sing with the children a song about choosing the right, such as "Stand for the Right" (Children's Songbook, 159). Why is it important to choose the right all the time, even when you are alone?

Mormon 9:16–24 Certain ingredients are needed to make a science experiment or recipe work successfully. Consider doing an experiment or making a favorite recipe as a family before reading Mormon 9:16–24. As you read the verses (especially verses 20–21), look for the necessary "ingredients" that make miracles possible. What miracles can we see in the world around us and in our family?
If you are looking for a recipe to use for this activity, consider using my FREE Plain & Precious Chocolate Chip Recipe. ***This template is only available to members of On Lemon Lane. Not a member? Not a problem! Sign-up is FAST, FREE, and Easy-Peasy, LEMON-Squeezy!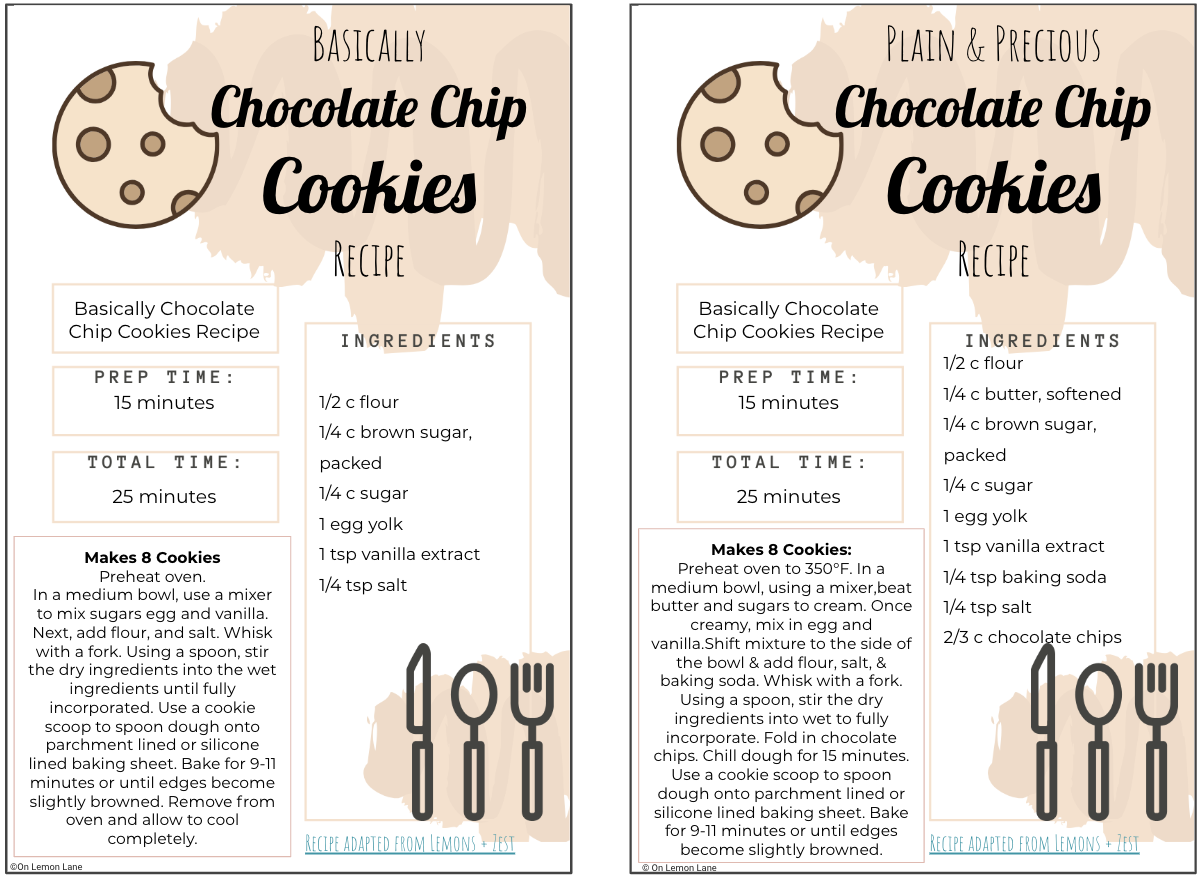 If you use my recipe template all of the text is editable so you can even adapt the activity to your own beloved cookie recipe. You will notice that each recipe I've included only makes 8 cookies. This was done purposefully to prevent you from creating and wasting a large batch of ingredients on cookies that are meant to flop. I would approach this as an inquiry lesson.
Inquiry-based learning is an approach to learning that emphasizes the student's role in the learning process. Rather than the teacher telling students what they need to know, or what the problem is… students are encouraged to explore the material, ask questions, and share ideas. This allows them to build knowledge through exploration, experience, and discussion.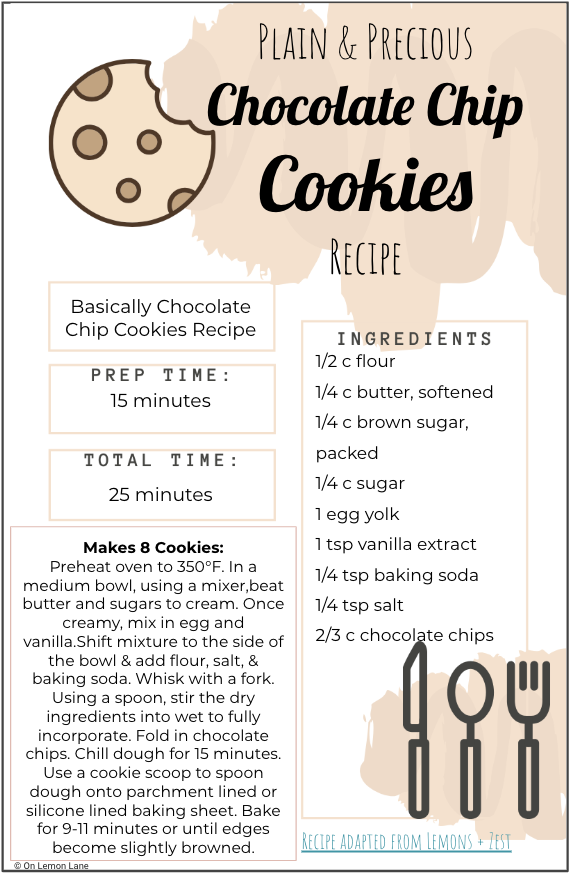 Start with the "flopped cookie recipe card." Do not mention that ingredients or information are missing. Simply prepare the cookies as if nothing is wrong. If your child picks up on the chocolate chips missing, point out the recipe card doesn't have chocolate chips, however, you can guess the amount to add. You will also have to guess the temperature at which to bake. If you haven't discussed this week's lesson, you can do that while the cookies bake, or if you have already gone over the lesson simply enjoy your time together and prepare to make parallels. The parallels you are trying to connect or discuss is the impact plain and precious things can have overall when they are taken away or missing.
Individual Study & Extension